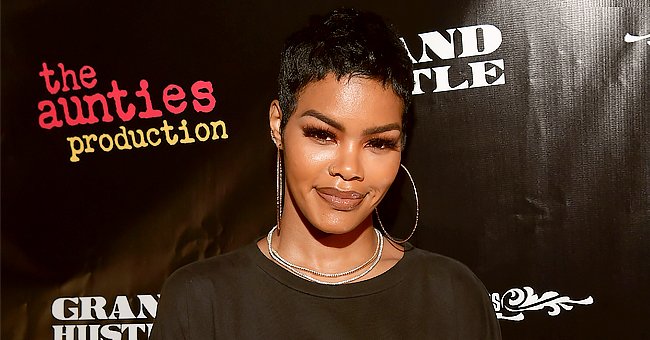 Getty Images
Check Out Teyana Taylor's Toned Figure in a Blue Bikini as She Gets Ready for Her 30th Birthday
American singer and songwriter Teyana Taylor turns 30 on December 10 and is counting down to her big day. She dazzled fans with a stunning snapshot that showed off her toned body in a blue swimsuit.
Three days before she celebrates her 30th birthday, American singer and songwriter Teyana Taylor showed her fans she is ready for the big day with her recent Instagram post.
The songstress shared a photo that showed her posing on a boat clad in a blue wrap swimsuit. She flaunted her toned abs and impressive figure and wore a multi-colored headwrap over her black braids.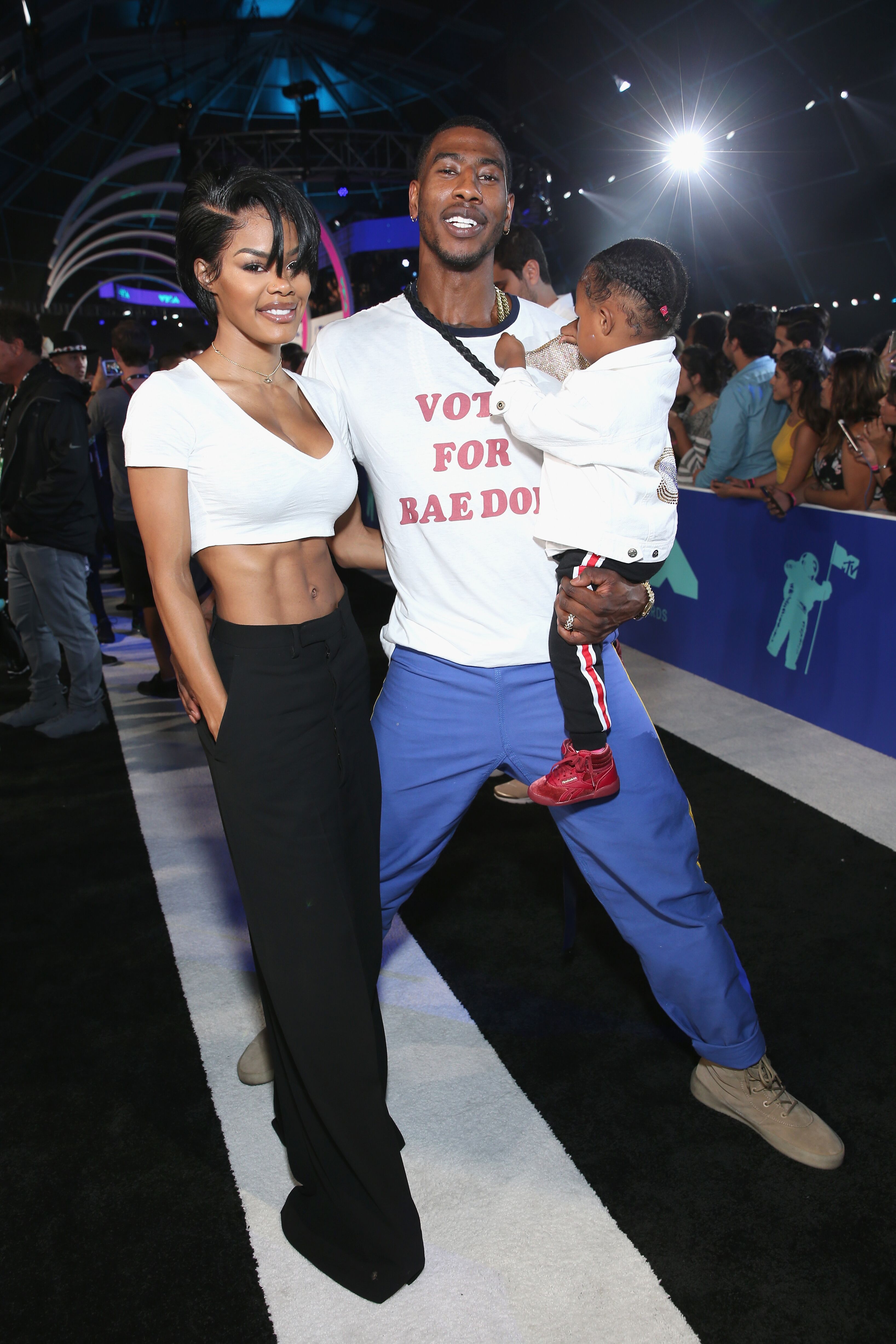 Teyana Taylor, Iman Shumpert, and Iman Tayla Shumpert Jr. attend the 2017 MTV Video Music Awards at The Forum on August 27, 2017. | Photo: Getty Images
Taylor posed sitting at the front of a white boat with her right hand pushed backward while her left hand rested beside her left lap. She matched her swimsuit with yellow heels.
Despite just giving birth in October to her and her husband, Iman Shumpert's second child, a baby girl called Rue, the snapshot showed Taylor has still got it all. She captioned the post:
"Dirty 30 in 3 dayz [sic] ?."
Her fans were impressed with her gorgeous figure, and many of them took turns to pay tribute to her beauty with their comments. One shocked fan asked how Taylor looked that stunning after just giving birth to a child.
A second fan wondered if Taylor is a mother of two, saying she looked too stunning to be, while a third fan said she is a combination of beauty, brains, and elegance.
Taylor added that she had to retire for her mental and emotional health including staying alive for her kids.
Taylor's post is coming days after she confirmed that she is retiring from music. The soon-to-be 30-year-old singer disclosed this development during a 32-minute Instagram Live.
According to Taylor, her decision to retire stems from the fact that she had long felt underrated and undervalued by her record label, Def Jam Records.
Hence, it is her wish for the label to drop her because she has been getting the shorter end of the stick from them over the years. Taylor said that if she retires, the label might let her go.
She pleaded for them to do so, saying she is tired and wants to be free, adding that the label is reciprocating only 10% of the 110% she puts into her music and needs to take accountability.
Taylor added that she had to retire for her mental and emotional health including staying alive for her kids. However, the singer noted that she is not a quitter. Instead, she wants to be independent once released from Def Jam.
Many reactions have trailed Taylor's announcement. Rapper Cardi B showed love to her fellow artist, saying she hates that she feels the way she does. Cardi B further said Taylor is so talented and makes good music.
Fans and observers will be waiting to see how Def Jam reacts to Taylor's plea to be let out of their label. For now, all eyes will be on Taylor to see how she celebrates her 30th birthday on December 10.
Please fill in your e-mail so we can share with you our top stories!