Teyana Taylor & Iman Shumpert Celebrate 4th Wedding Anniversary — See Their Sweet Tributes
American singer and songwriter Teyana Taylor, and her husband, Iman Shumpert, celebrated their 4th wedding anniversary by posting sweet messages to each other on their Instagram pages. 
Sweet couple Teyana Taylor and Iman Shumpert celebrated their fourth wedding anniversary on Thursday and paid special tribute to each other on social media. 
Taylor shared a black and white picture of her and Shumpert facing each other, about to share an intimate moment. Accompanying her photo was a heartwarming caption dedicated to her husband.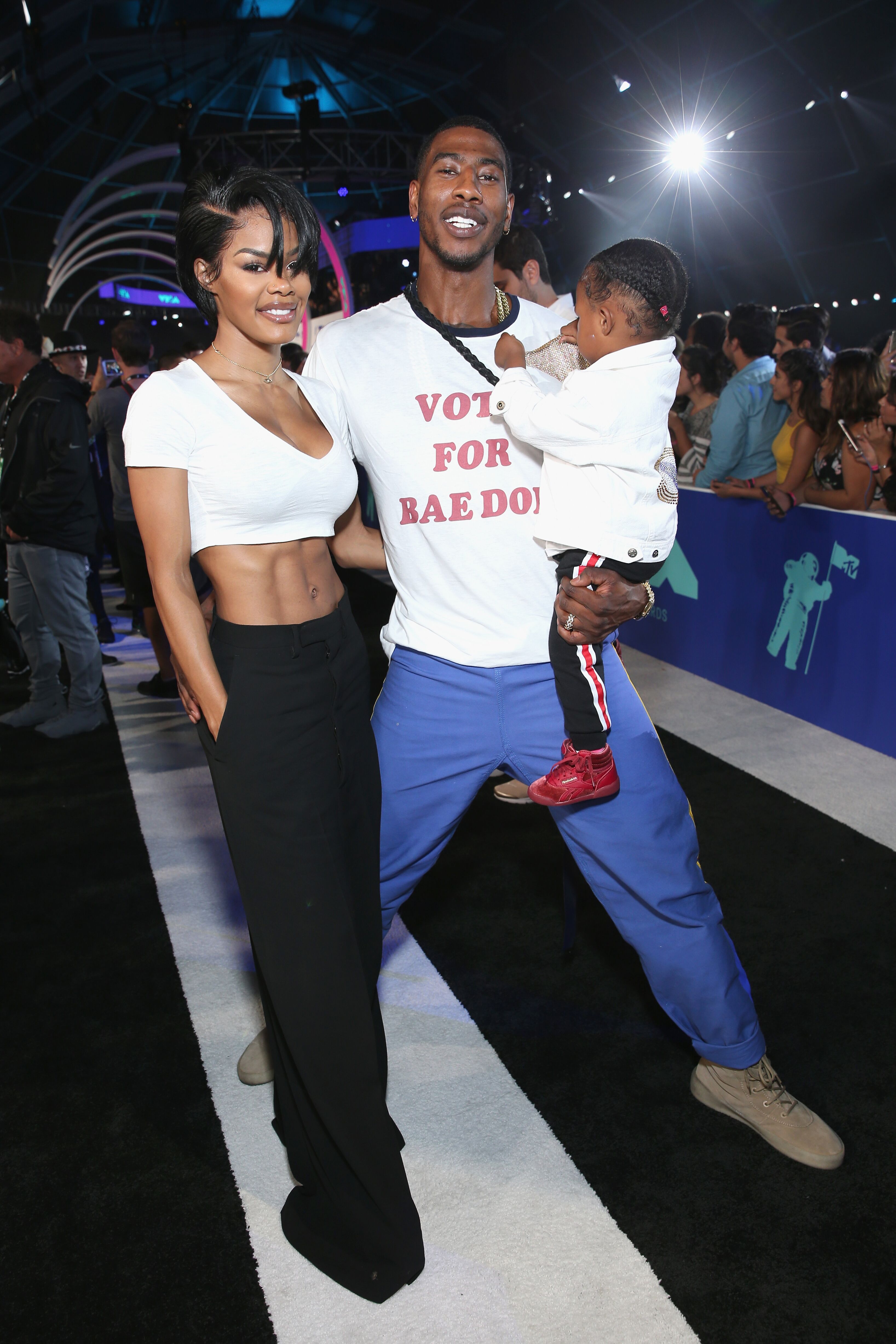 She said soulmates would eventually meet and find each other because they have the same hiding place. Taylor further said she loved her husband's love because it was everything for her. 
The singer urged her husband never to stop being magical before going on to wish him a happy wedding anniversary, saying she looked forward to spending a lifetime with him. Shumpert also posted a tribute to his wife on his Instagram page, captioning it: 
"?I will name him Teyawn...he will go wit [sic] me everywhere to learn to become a man. #concrete."
Accompanying Shumpert's post were two short videos of his wife admiring her beautiful face and posing stylishly for the camera. She wore long gold earrings and a gold necklace. 
She also wore a gold ornament on her upper right arm and a gold wristwatch on her left hand. In the second clip, Taylor sat at a dinner table admiring herself. She wore a black top which matched her beautiful black hair. 
Lightning struck a second time last month when the couple welcomed their second daughter who was born in their bathroom...
The couple tied the knot in 2016 though many people were in the dark about their wedding. It was not until Taylor unintentionally referred to Shumpert, an NBA player, as her husband during a television show appearance that fans confirmed they were a couple. 
The singer shared cute wedding pictures on her Instagram page, showing she was officially the coolest bride ever and confirming she and Shumpert were married. In one of the photos, they posed with their first child wearing matching "I Do" jackets. She captioned the post: 
"Love is an emblem of eternity; it confounds all notion of time, it effaces all memory of a beginning, and all fear on an end....."
Shumpert and Taylor share one of the most amazing love stories that began when they met for the first time in 2014. Taylor initially played hard to get, but they eventually became friends, lovers, and now lifetime partners. 
They welcomed their first child and daughter, Iman "Junie" Tayla in 2015 when they were unmarried. Junie arrived after her mother went into early labor at home, with Shumpert delivering the baby on his own. 
Lightning struck a second time last month when the couple welcomed their second daughter, who was born in their bathroom hours after they threw a baby shower. 
The couple's second child was born on September 6 at 3:28 am. Proud dad Shumpert confirmed the child's birth on his Instagram page when he shared a video of the cute baby, revealing her name to be Rue Rose Shumpert.