Tamela Mann & Her Daughter Tia Rock Tight Skirts & Matching Tops in This Beautiful New Photo
To promote her clothing line, singer Tamela Mann joined forces with her daughter, Tia, for an epic mother-daughter photo while rocking hoodie-and-skirt sets from the clothing line.
What happens when two incredibly stunning and powerful women team-up is nothing short of breathtaking. Singer Tamela Mann and her daughter, Tia Mann, recently proved that in a beautiful photo.
Tamela shared the picture on her Instagram and captioned: "A little mother daughter slay with @iamtiamann. Which skirt are you choosing from @tamelamanncollection?"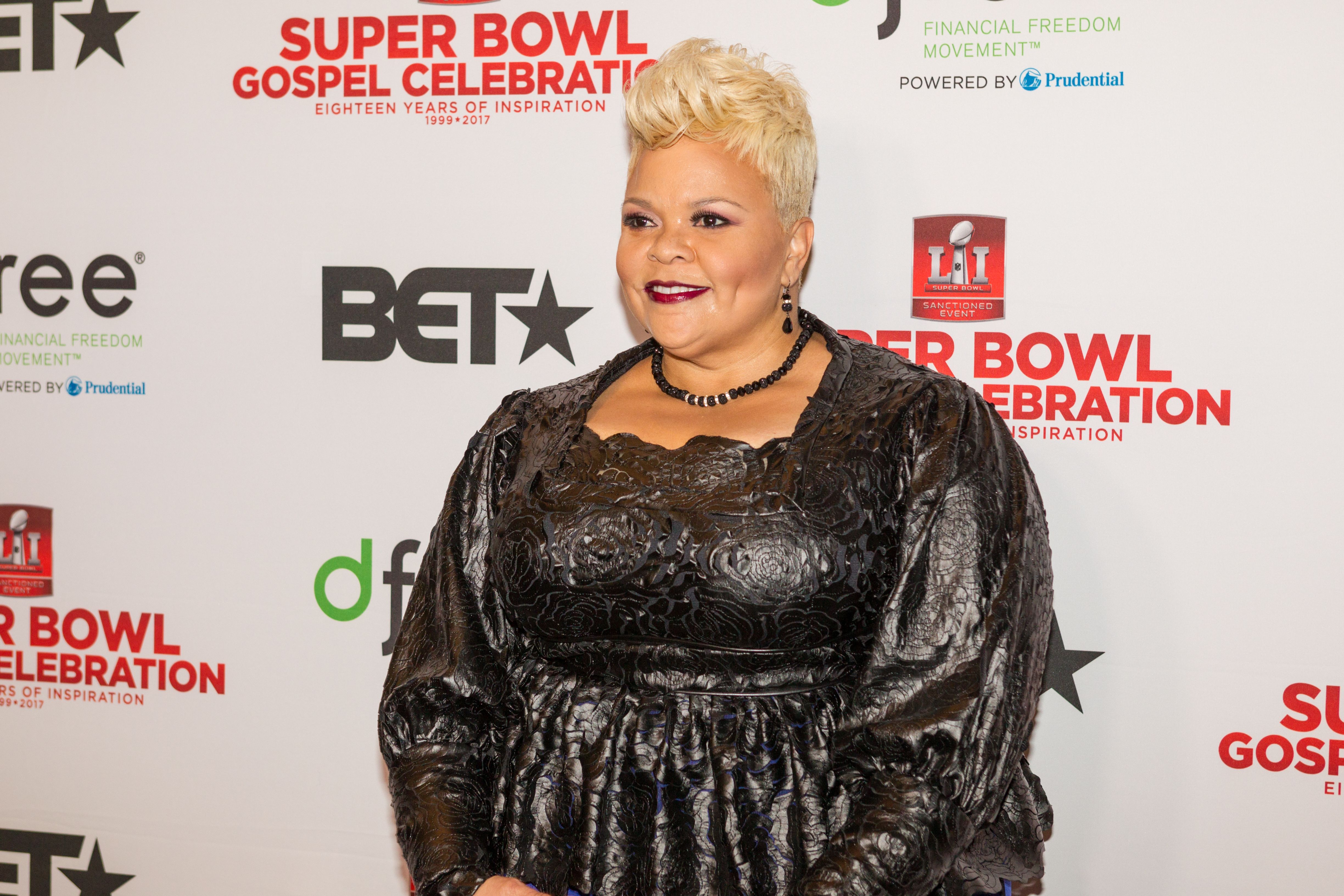 The beautiful picture was taken as part of a promotional photoshoot for the singer's clothing collection, eponymously named the Tamela Mann Collection.
In the shot, the ever-gorgeous Tamela was dressed in a fabulous black hoodie-and-skirt ensemble. Adding a pop of color to the outfit were blue details on the seams of the hoodie and skirt. 
Tamela's daughter, Tia, looked just as breathtaking in a similar style outfit. Instead of donning a black color, Tia opted for an eye-catching shade of orange, with the same blue details and designs on her mom's set.
Tamela and Tia, who wore her hair in long braids, looked like an absolute dream. Excited to see items from the much-anticipated clothing line, Tamela's fans trooped to the comments to gush about how gorgeous the duo and the pieces looked.
It is clear to see that her little girl holds a special place in her heart and always will, no matter how old she gets.
The beautiful Tamela shares her gorgeous daughter with her husband and the second half of her music duo, David Mann. Besides Tia, they also share a son, David Mann Jr.
In 2017, fans got to see the Mann family in a different light. The couple launched their one-season reality show, titled "The Manns," in which they gave viewers a glimpse into their lives. About their daughter, Tamela said:
"Tia is super spoiled. That is mama's baby... daddy's baby sometimes. She is so giving."
From the proud mother's words, it is clear to see that her little girl holds a special place in her heart and always will, no matter how old she gets. 
David also interjected, agreeing with her and making jokes about their spoiled baby. He also said that Tia is a very giving and loyal person who sticks to family no matter what.
This interview came months before the Manns teamed up yet again for their "The Mann's World Family Tour" that was set to hit the stage on September 1 that year. The couple was joined by their son, David Jr., and Tia.
David and Tamela have been married for over three decades. They have had their fair share of challenges, including operating a blended family with David's two other children.
Still, they have weathered the storms and, most recently, have tackled the issue of health and weight loss. The Manns are a bunch of jolly good fellows who love each other very much.
While Tia might take the role of "mama's baby," it pays off because she gets to take all the fabulous mother-daughter photos with her mom!