10 Surprising Celebrity Godparents — Michael Jackson, Dolly Parton and More
Dolly Parton, Michael Jackson, Drew Barrymore, and seven other celebrities are godparents to children with equally famous parents. Check out the surprising list!
While some celebrity children had their famous godparents all their lives, others lucked out later in life; some even had more than one godparent. Let's look at the famous pair-ups.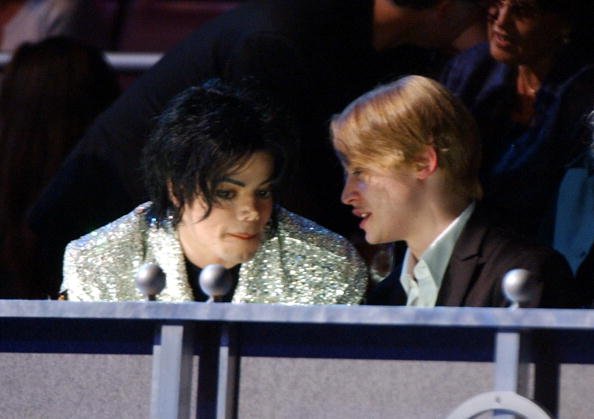 1. JAMIE LEE CURTIS
The "Aliens" actress Jamie Lee Curtis is the godmother to another actor, Jake Gyllenhaal, who actually convinced Curtis to reprise her role in the sequel to her famous slasher flicks.
2. DREW BARRYMORE
Actress Drew Barrymore is godmother to Courtney Love and Kurt Cobain's daughter, Frances Bean. Despite Curtis' status in Bean's life, they are not close and are not often in contact.
3. SIR ELTON JOHN
Legendary British singer Sir Elton John is the godfather to another famous British couple's children - the Beckhams. John is close to the Beckhams, and they even go on holidays together.
4. DOLLY PARTON
Country music's sweetheart, Dolly Parton, is godmother to "Wrecking Ball" singer Miley Cyrus. The pair have always been close, and Parton even appeared alongside the young star in a few episodes of "Hannah Montana." 
5. MACAULAY CULKIN
The childhood "Home Alone" star Macaulay Culkin is godfather to Michael Jackson's daughter, Paris Jackson, who called singers like Prince and Kenny Rodgers her uncles as she grew up.
Culkin was only 17 years old when his close friend Michael bestowed him with the responsibility, and he stayed close to Paris even after her father's death. They even have matching spoon tattoos. 
6. JOAN COLLINS
Joan Collins is one of Cara Delevigne's godmothers. While on "Watch What Happens Live," Collins said that Delevigne's parents were worried that one of Cara's godparents would die, so they appointed sixteen of them.
7. STEVEN SPIELBERG
Thanks to Hollywood great Steven Spielberg, Gwenyth Paltrow, who is also his goddaughter, got her big break in movies, and no audition was necessary. 
Driving home from a movie theatre one evening, Spielberg saw Paltrow's frightened reaction as she talked about "The Silence of the Lambs," and asked her on the spot if she wanted to make a flick.
8. MICHAEL JACKSON
Throughout most of his career, Michael Jackson and Lionel Richie were good friends. When Richie adopted his daughter Nicole, Jackson became her godfather.
9. TAYLOR SWIFT
When the "Hart of Dixie" star Jaime King gave birth to her second child Leo, she made Taylor Swift her son's godmother. King was a well-known member of Swift's girl squad and the pair remained close.
10. ARETHA FRANKLIN
Aretha Franklin had the utmost respect for Whitney Houston and her mother's singing talent. Franklin met Houston during her childhood and cherished memories that followed as Houston's godmother.
With legendary status herself, Franklin's talent lives on in her granddaughter, Victorie Franklin. All grown up, the 20-year-old is pursuing a singing career and first made waves with her vocal chops in 2014 at the BET Awards.
In October 2020, Victorie excitedly shared the first worship song she wrote, hoping it would bring joy to those around her. The 20-year-old is Franklin's youngest son, Kecalf Franklin's daughter.