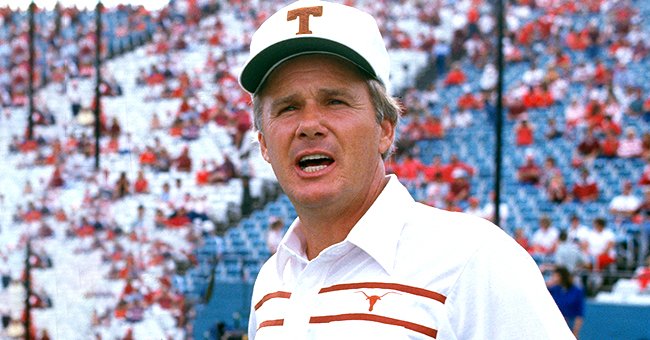 Getty Images
Texas Longhorns Famous Football Coach Fred Akers Died — Look through His Life

Longtime Texas Longhorn football coach Fred Akers has passed away at 82 years old. The famous coach served with the team for ten years and took them to unimaginable heights.
The sports world was thrown into mourning when it was announced that longtime Texas Longhorn football coach, Fred Akers, has passed away. Akers died on Monday, December 7, and was 82 years old.
Tom Herman, the current head coach of the intercollegiate team, shared the devastating news via a heartwarming statement on the team's website.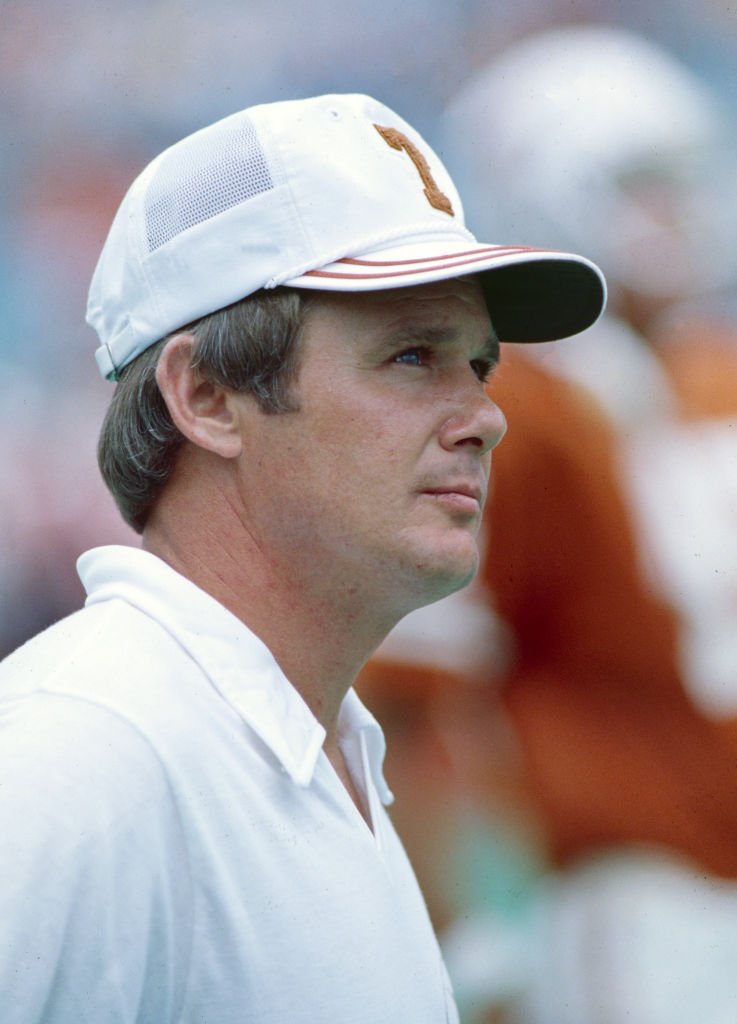 Fred Akers watches the Texas Longhorns take on the Oklahoma Sooners on October 8, 1977 at the Cotton Bowl in Dallas, Texas. | Photo: Getty Images
Herman described the late coach as warm and gracious in his tribute, praising his incredible feat of grooming outstanding Longhorn players. He concluded, sending his condolences to all of Akers' loved ones.
During his time as head coach, Akers had an impressive record of 86-31-2 in 10 seasons.
Star player Earl Campbell, who rose to fame under Akers' tutelage, also paid tribute to the deceased, detailing the profound impact on his life. He wrote:
"There is so much to say about the relationship I had with Fred. As a coach, he believed in me more than I did when he took over the team."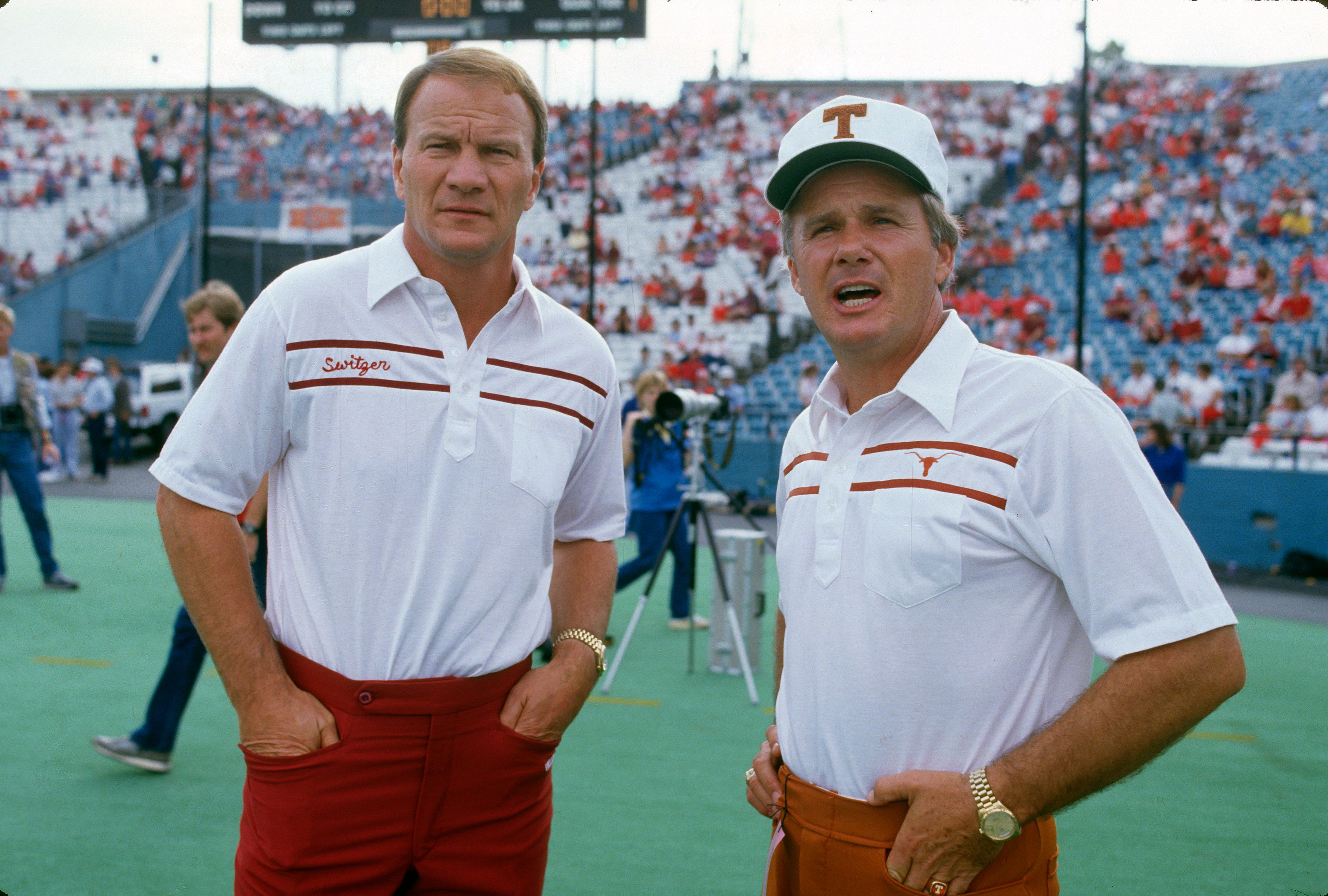 Barry Switzer of the University of Oklahoma and Fred Akers looks on prior to their NCAA football game October 11, 1986, in Dallas, Texas. | Photo: Getty Images
The Hall of Famer footballer recalled how Akers told him about the Heisman trophy and sent his condolences to the coach's wife, Dianne, who he described as a special lady.
During his time as head coach, Akers had an impressive record of 86-31-2 in 10 seasons and was the third-winningest coach in the school's history.
After replacing Darnell Royal, Aker's first season was marked with victory when he ditched Royal's wishbone attack format to create the I formation, which featured Campbell.
The approach proved to be a success, with Campbell running three touchdowns to defeat the Aggies. Akers was also responsible for leading the team to win Southwest Conference titles in 1977 and 1983.
He groomed other talented players like Kenneth Sims, Brad Shearer, and Tony Degrate. Although he coached for ten years, Akers was a Longhorns staff for 19 years, first joining the team as an assistant coach.
Another sad passing in the world sports was that of the University of Tennessee at Martin men's basketball coach, Anthony Stewart. He died in November at just 50 years old.
In the almost four years Stewart spent on the basketball team, he led them to 22 victories, making the record for most wins in a season. The cause of his death was unknown.
Please fill in your e-mail so we can share with you our top stories!