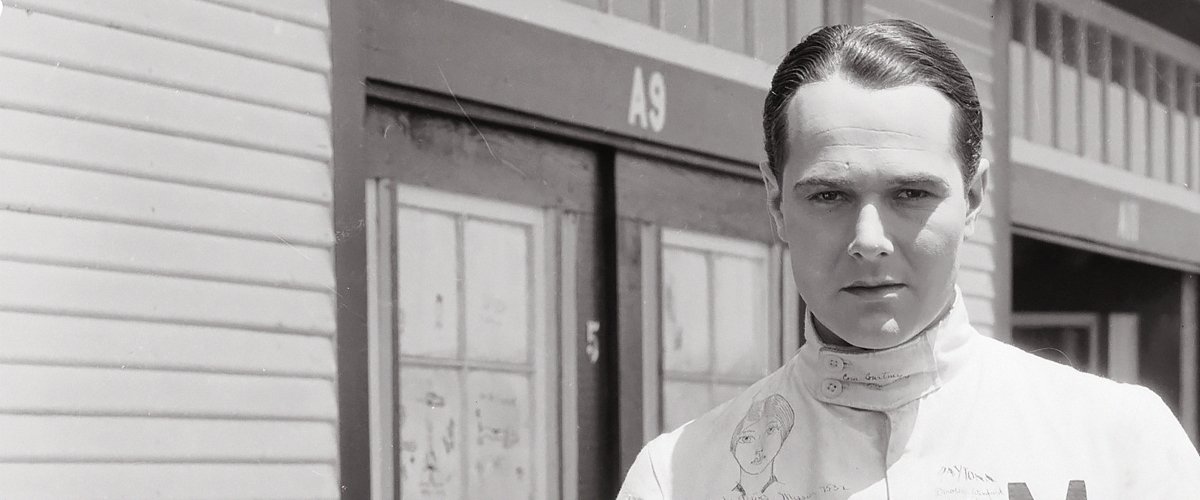 Getty Images
William Haines Was One of the First American Openly Gay Actors — Facts about Him and His Life
Take a look at the inspiring story of the life of Hollywood actor-turned-designer, William Haines, who defied all odds to live as an openly gay actor in the difficult times of Hollywood's Golden Age.
Many people might know that long ago, Hollywood used to be a place unconducive for the LGBTQ+ community, and to date, it still struggles not to be.
However, since time immemorial several people have struggled to be accepted and celebrated for who they are. One of the community's most essential pioneers was actor and interior designer William "Billy" Haines.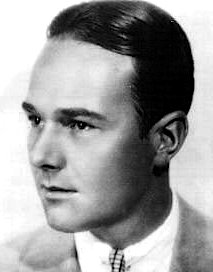 William Haines as he appeared in his first part-talkie Alias Jimmy Valentine (1928) in a studio publicity portrait | Photo: Wikimedia Commons/ Public domain
Haines lived a very inspiring life as he fought hard against being shoved in the closet by Hollywood and chose to live his truth. Born in the small town of Staunton, Virginia, on January 2, 1900, Haines started life small and humbly.
However, he decided to run away from home at 14. With only his youthful exuberance and a young man he called his boyfriend, Haines fled to the freer city of Hopewell, where he saw the real world.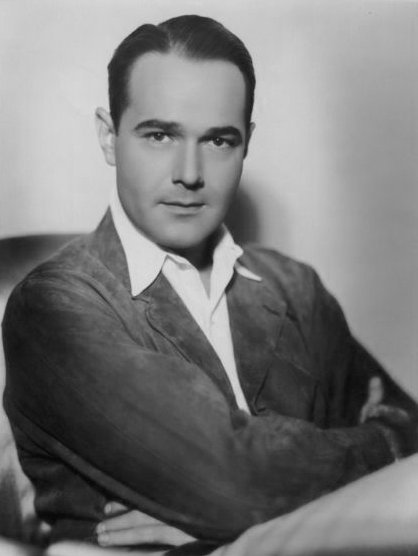 A studio publicity portrait of Williams Haines | Photo: Wikimedia Commons/ Public domain
Eventually, after Hopewell was destroyed by fire, he moved to New York City and Greenwich Village, where his devastating good looks got him recognized.
With his handsomeness and charm, the young Haines landed small acting and modeling jobs. In 1992, he emerged as the winner of a Goldwyn Studios contest after he was discovered by a talent scout.
This was the beginning of Haines' journey into Hollywood at the beginning of its Golden era. Haines was a hot commodity in the industry with his hard-to-miss good looks, wittiness, and wisecracks.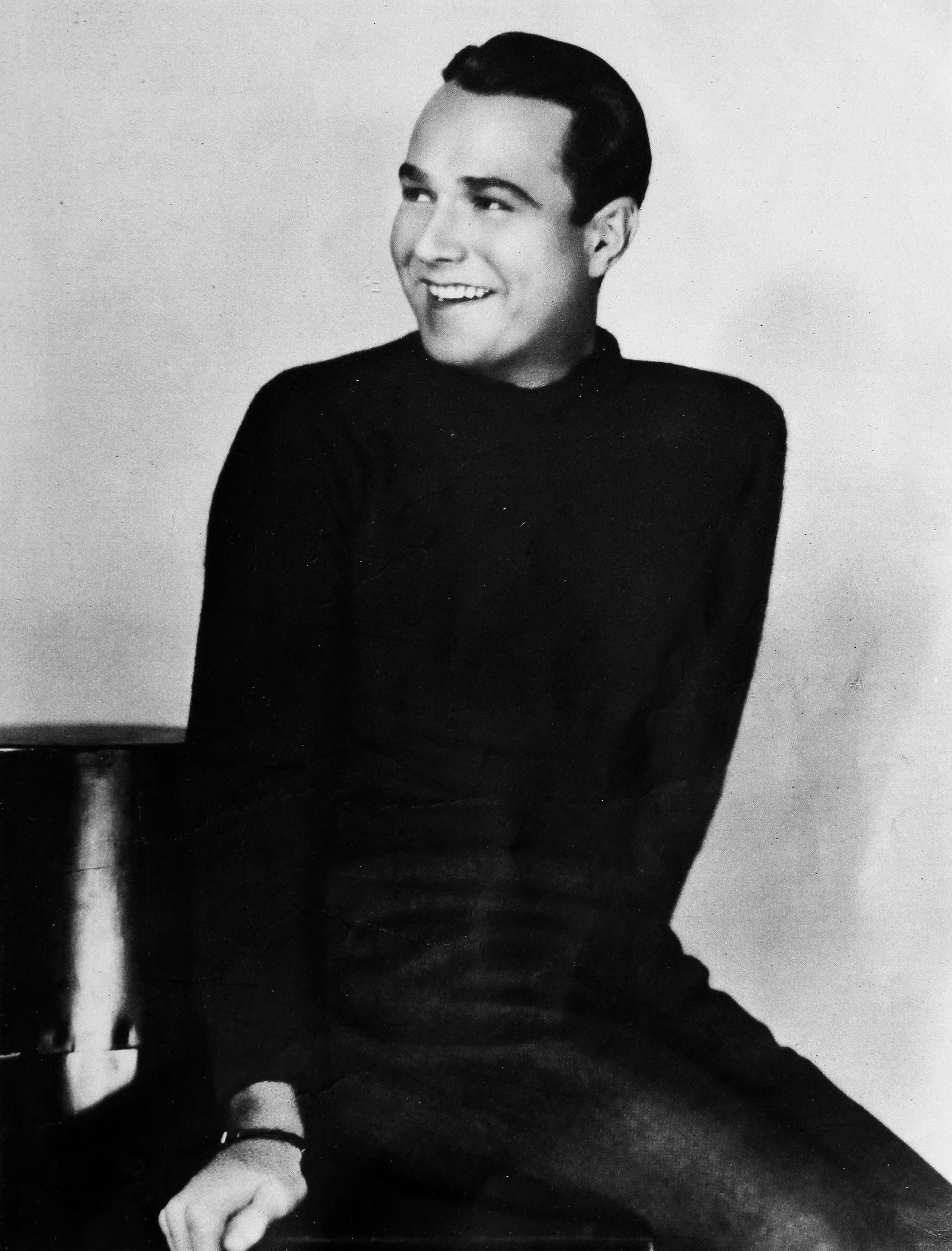 Another undated portrait of William Haines | Photo: Wikimedia commons/ Public domain
However, his problems came in 1926 when he met James "Jimmy" Shields on a trip to New York. When he was returning to Los Angeles, he convinced Shields to go with him, promising to get him work as an extra.
Soon after, the pair started living together and became what they referred to as a committed couple. They lived together for the next 47 years, breaking a record as Hollywood's first openly gay couple.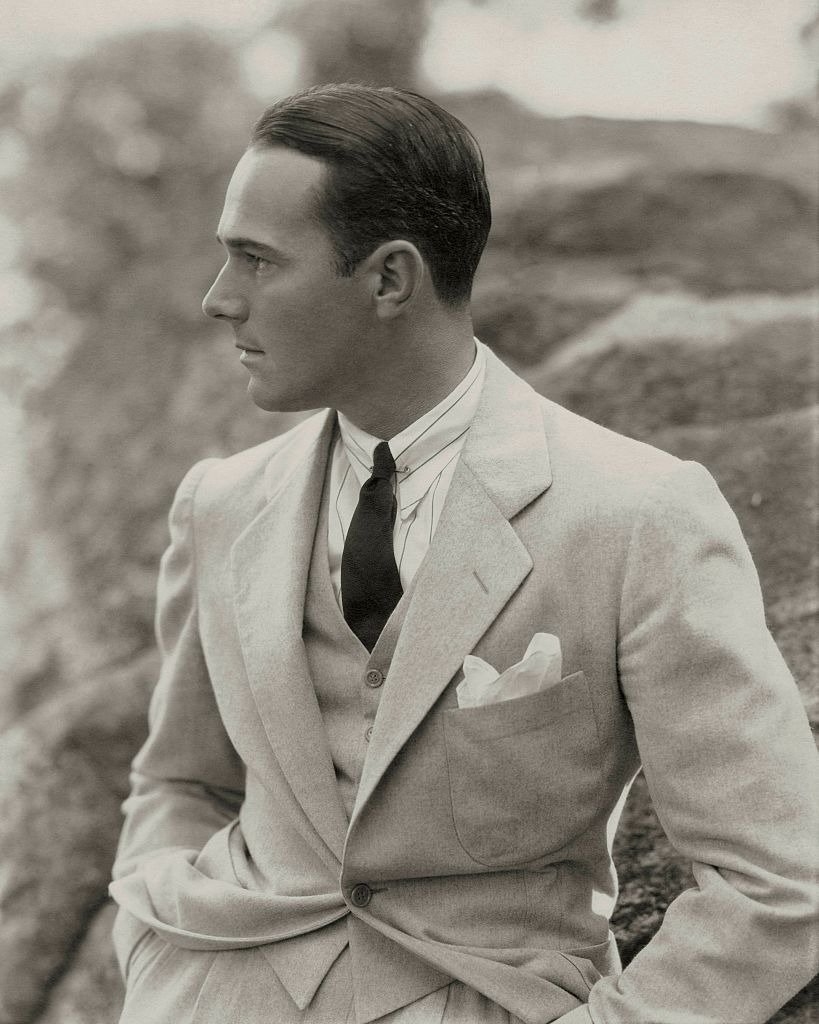 A portrait of William Haines wearing a three piece flannel suit circa 1930. | Photo: Getty Images
For a couple of years after that, Haines' success was exponential — hit film after hit film, with most of them being silent films. By 1930, according to an old newspaper publishing, he was the number one male box office draw in the country.
It seemed like the sky was the limit for him until the unexpected happened in 1933. He was arrested in a YMCA for taking a sailor to his room in Los Angeles.
The then-head of Goldwyn Studios, Louis B. Mayer, gave him an ultimatum — either he chose his partner, Shields, or he agrees to a "lavender marriage." The early 20th century was a unique time for the LGBT community in the country.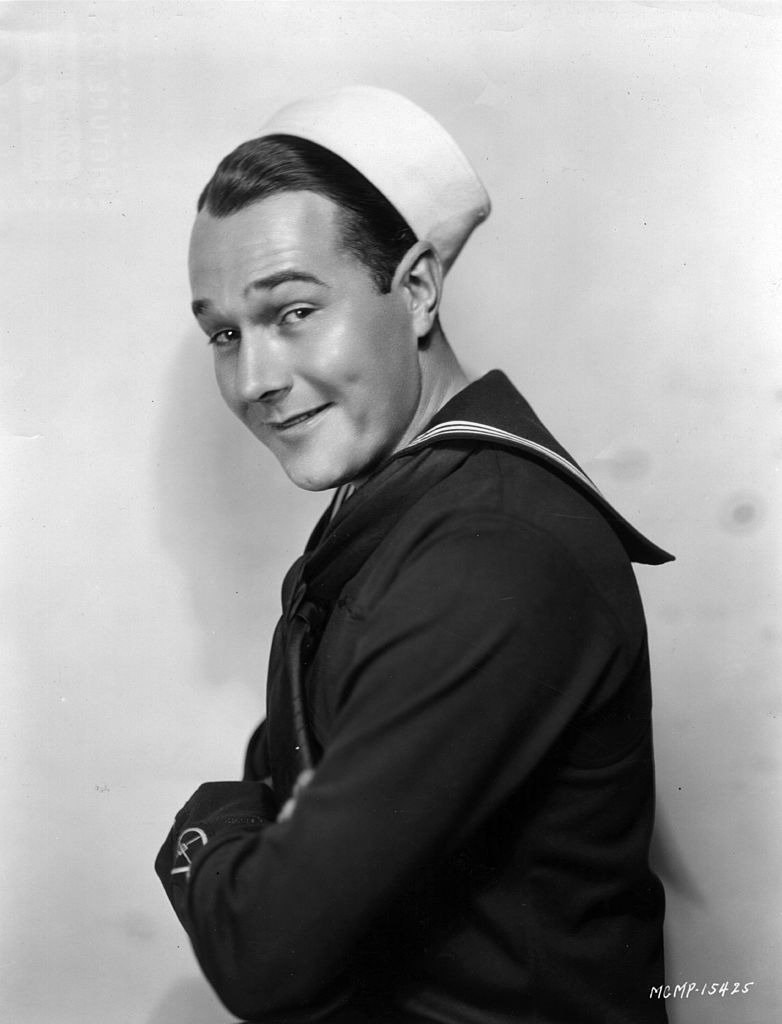 A portrait of William Haines as an actor in the movie 'Speedway' from MGM circa 1927 | Photo: Getty Images
Gender nonconformity and queerness were celebrated on stage. However, they were forcefully hidden in superstars' everyday lives through sham unions known as "lavender marriages.
Hollywood studios would arrange marriages between two stars of opposite genders to hide their sexual orientation from the public. This oppressive tradition reportedly dates back to the early 20th century.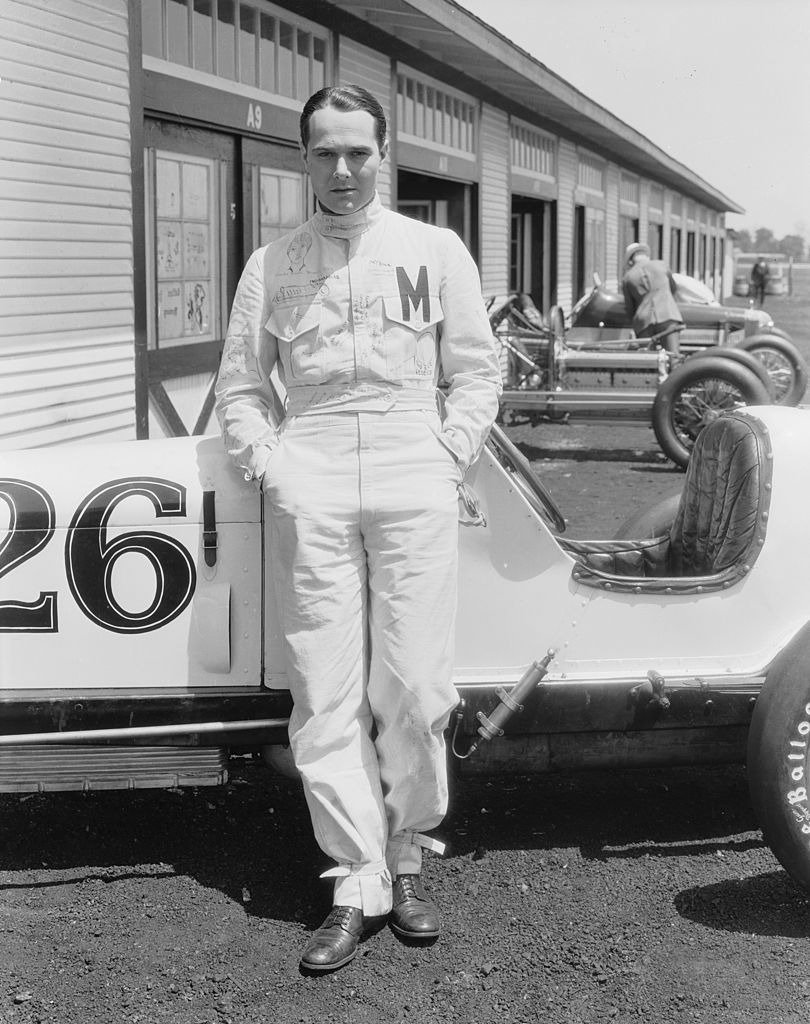 American actor William Haines on the set of Harry Beaumont's film 'Speedway' as Bill Whipple circa 1929. | Photo: Getty Images
It also allegedly persisted past the 1960s gay liberation movement. Haines refused to play Hollywood's wink-wink game of getting into a sham marriage, and as such, he was fired from the studio, and his career came to an abrupt and bitter end.
As though he never existed, the studio nearly wiped him off the scene, almost leaving his incredible story as silent as the many films he starred in.
However, the 14-year-old boy who fled his small town to go search for greatness was still very much alive in Haines. Undeterred by the castigation and rejection, Haines and Shields partnered in business as interior designers and antique dealers.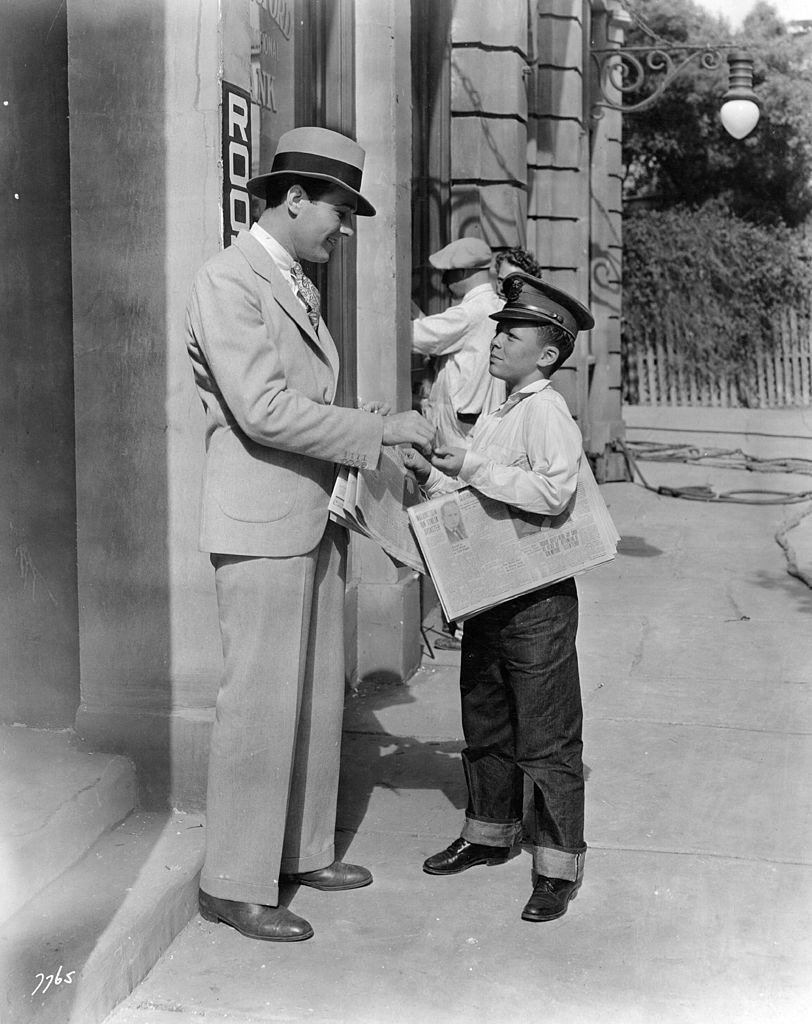 William Haines the film actor, buys a paper from 'The Major' (Carl Rupp) on the MGM studio lot, circa 1927 | Photo: Getty Images
Together, they collaborated with the most prominent architects of their time to work on lavish homes in Beverly and Holmby Hills and New York.
Their early clients were friends in Hollywood, such as Joan Crawford, Carole Lombard, Gloria Swanson, and then, later on, Nancy and Ronald Reagan, and Walter and Lee Annenberg.
The actor-turned-designer helped create Tinseltown's iconic 1940s aesthetic. Haines' life, chronicled in some publications like "The Advocate," was splattered with a lot of hate due to his sexual orientation.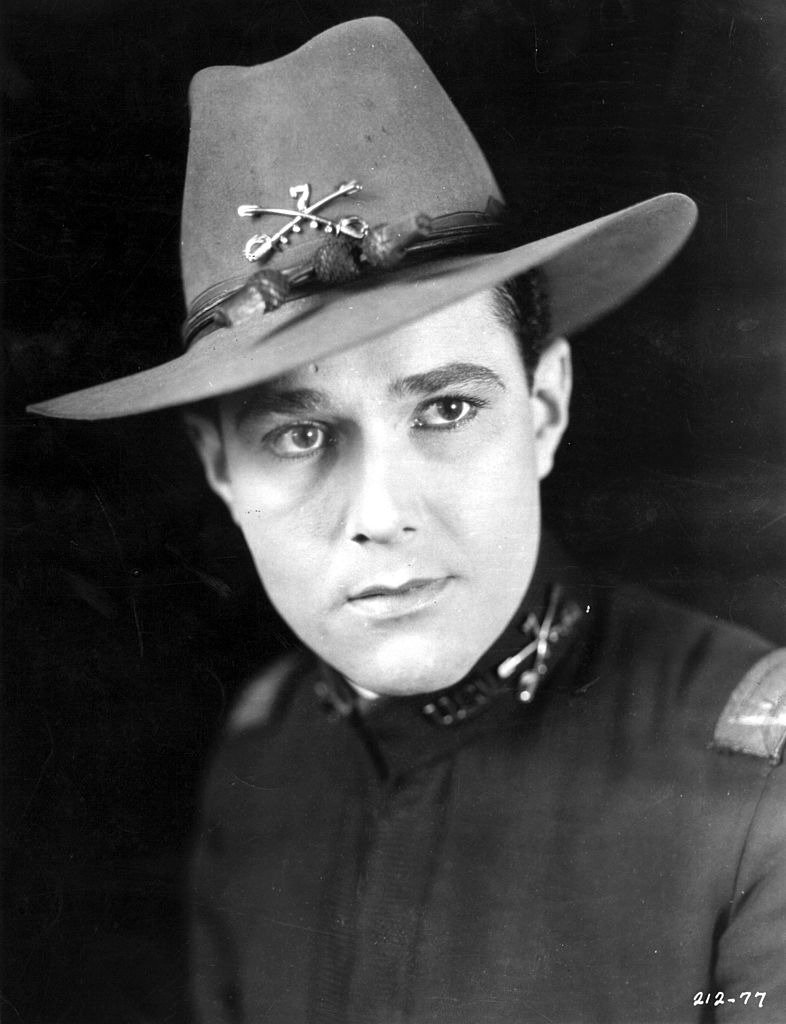 A publicity still 'The Denial', a film based on the novel 'The Square Peg' by Lewis Beach, and starring William Haines | Photo: Getty Images
In 1936, he and Shields were reportedly thoroughly beaten by a white supremacist group called "The White Legion" after a neighbor had accused the two of propositioning his son. Their attackers were never arrested.
The case was dismissed due to a lack of evidence. From actor to leading Hollywood decorator, and then, finally, to an iconic legacy of strength, resistance, and honesty, William Haines lived an improbable life.
Many of such dastardly acts followed, but the couple persevered until the very end. He happily remained with Shields until his death on December 26, 1973, from lung cancer at the age of 73.
Please fill in your e-mail so we can share with you our top stories!