How 'Lucifer' Star Lesley-Ann Brandt's Husband of 5 Years Celebrated Her Birthday
American actor Chris Payne Gilbert, longtime husband of South African actress Lesley-Ann Brandt celebrated her 39th birthday with tributes and photos in a recent heartfelt post on his Instagram feed. 
Chris Payne Gilbert sure has all the love to give his wife, Lesley-Ann Brandt. He made this clear when he sent out a long heartfelt tribute to her in a touching Instagram post to commemorate her 39th birthday a few days ago. 
In the post, the actor shared two photos of Brandt; the first, a throwback shot, and the second, a more recent photo. The first slide was a close-up picture of the actress when she was much younger.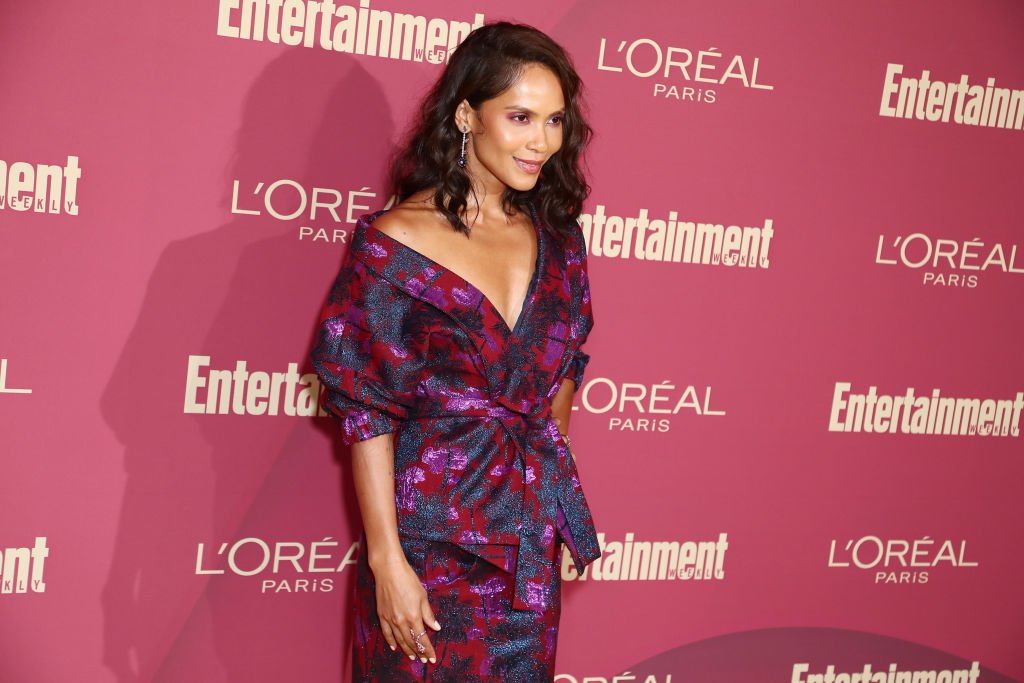 She had on a casual dark blue unbuttoned polo shirt and had her hair packed into a messy bun. The second photo, however, was a gorgeous shot of the birthday girl dressed in a classy fit with simple but perfect makeup.
She had on a lovely pair of blue patterned pants that completely matched the wall she was regally leaning against. Her curly braided hair fell to her chest, serving as a covering as she had no shirt on. Gilbert captioned:
"What a story yours is. My love, my life… You are the most unique, most beautiful, most intelligent, most vibrant, most special soul…"
He went on to call her many more sweet things and further gushed about his undying love for her. With such a touching message, it is clear that the pair share a tight bond. 
It goes without notice that the love birds have been together for quite a while, having met in 2012 at the Nancy Banks Acting Studio after being assigned a scene together.
After a casting change in 2015, she was featured in the show and was made to replace actress Lina Esco. 
They immediately hit it off and went on to date for three years before eventually tying the knot in 2015. Two years later, in July 2017, they welcomed their first son together, Kingston Payne Brandt-Gilbert.
Few months after the delivery, Brandt was already back in shape. She later opened up about her fitness secrets, revealing that breastfeeding, mild activities during pregnancy, and goal setting helped her back on track. 
Besides being a devoted mother and wife, the star has also made a name for herself in the movie industry over the years. She is popularly known for playing the role of Maze in the series, "Lucifer."
After a casting change in 2015, she was featured in the show and was made to replace actress Lina Esco. Brandt was to play Lucifer's best friend, a fierce demon, in the form of a beautiful woman. 
Brandt has also featured in several other movies, including "Spartacus: Blood and Sand" and many more. She made her first on-screen appearance in 2007 with a small role in the New Zealand soap opera "Shortland Street." 
Before that, the star worked at an IT recruitment firm in New Zealand. However, she jumped at an opportunity to star in the soap and never looked back. Now many years later, Brandt has written her name among the stars.