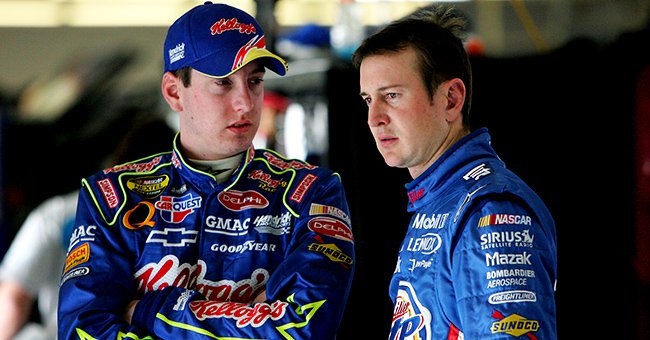 Getty Images
NASCAR's Busch Brothers Grew up with Cars Built by Dad as a Hobby — inside Their Careers
Kurt Busch and Kyle Busch are two of NASCAR's best racers and have continuously earned success in the sport. They were inspired by their father, Tom Busch, who built cars for them in their childhood.
Based on the Busch family success in NASCAR car racing, one can say the family belongs to the race tracks, as their ability in the sport transcends generations.
Kurt and Kyle Busch are successful NASCAR drivers and have a combined 88 Cup Series wins and three shared Cup titles. They are also regarded as part of the most knowledgeable and talented drivers of their generation.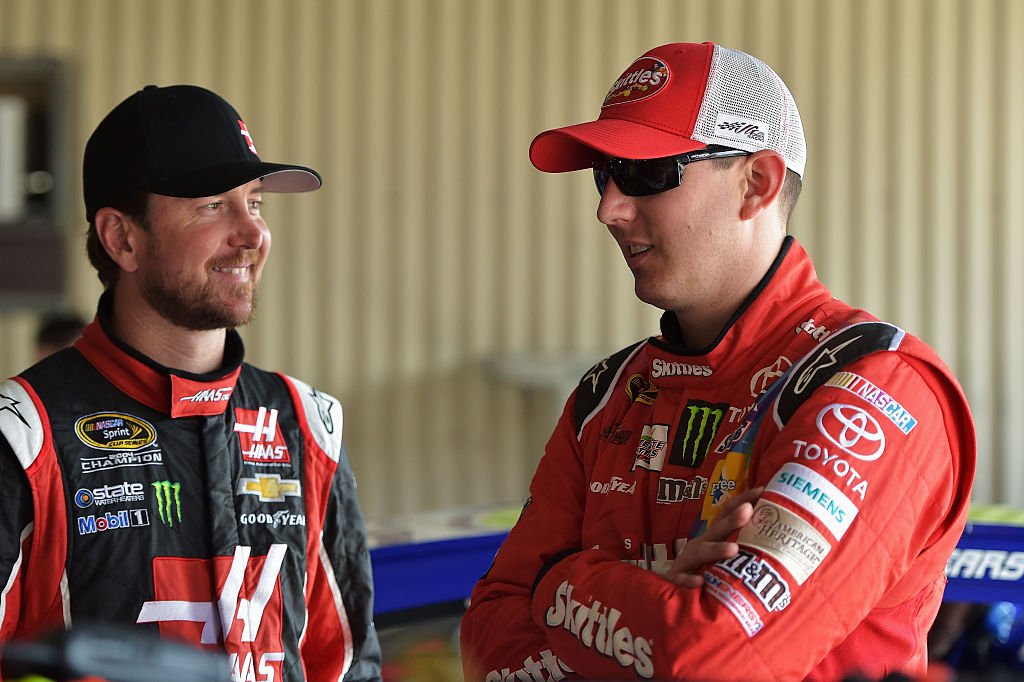 Kurt Busch and Kyle Busch in the garage area during practice for the NASCAR Sprint Cup Series FedEx 400 Benefiting Autism Speaks at Dover International Speedway on May 30, 2015. | Photo: Getty Images
Kurt and Kyle's success in NASCAR racing did not start today. As kids, they were trained by their father, Tom Busch, who was also a NASCAR racer and won several events.
Tom attended the first Daytona 500 in 1959 with his parents and decided to start racing while working as a mechanic at a Las Vegas car dealership.
He built the cars he raced in and continued with that trend after Kurt and Kyle were born. The proud father built cars for his son and developed their driving skills, turning them into young, aggressive, and motivated drivers.
The siblings, who are seven years apart in age, went on to dominate the Bullring at Las Vegas Motor Speedway before making it to NASCAR to dominate the sport.
A third generation of the Busch family will probably take over from them.
Kurt led the way before Kyle joined him and told ESPN that his father instilled in him the love for racing because there was always a car in the garage, making them get involved in racing early.
In a chat with Forbes' Andy Frye, Kyle said that whenever the Busch family gathered together, their father, Tom, would always want to talk about racing and enjoyed doing so.
Kyle said his father is not the one to impart advice or reminisce about the good old days but a race car guy he has been all his life.
The brothers have never shied away from praising their father for building the foundation that helped them become stars in the racing world and have always traced their path to success back to him.
Whenever the brothers retire, a third generation of the Busch family will probably take over from them. Kyle's son, Brexton, 5, showed this would be the likeliest of scenarios.
In September, the 5-year-old earned the first win of his career in a winged box stock at North Carolina's Millbridge Speedway. He is being guided by family and may just turn out to be the next Busch NASCAR super racer.
Please fill in your e-mail so we can share with you our top stories!