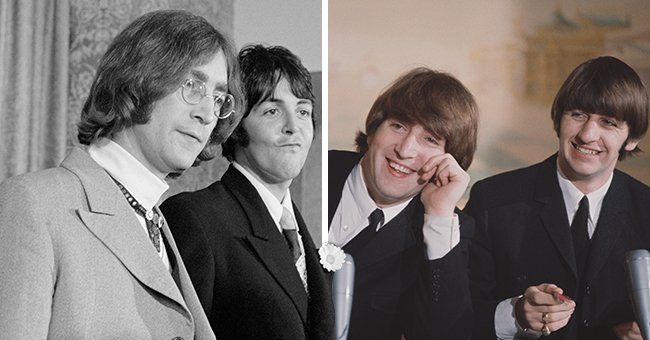 Getty Images
Paul McCartney & Ringo Starr Pay Tribute to John Lennon on the 40th Anniversary of His Death

Paul McCartney and Ringo Starr paid heartfelt tributes to their late The Beatles member and dear friend, John Lennon, on the 40th anniversary of his death.
On December 8, 1980, the world was thrown into mourning when the talented John Lennon was taken away in the prime of his career and life. Now, 40 years later, his legacy still lives on through his loved ones.
To commemorate Lennon's 40th death anniversary, his close friends and The Beatles co-members took to social media to pay heartfelt tributes.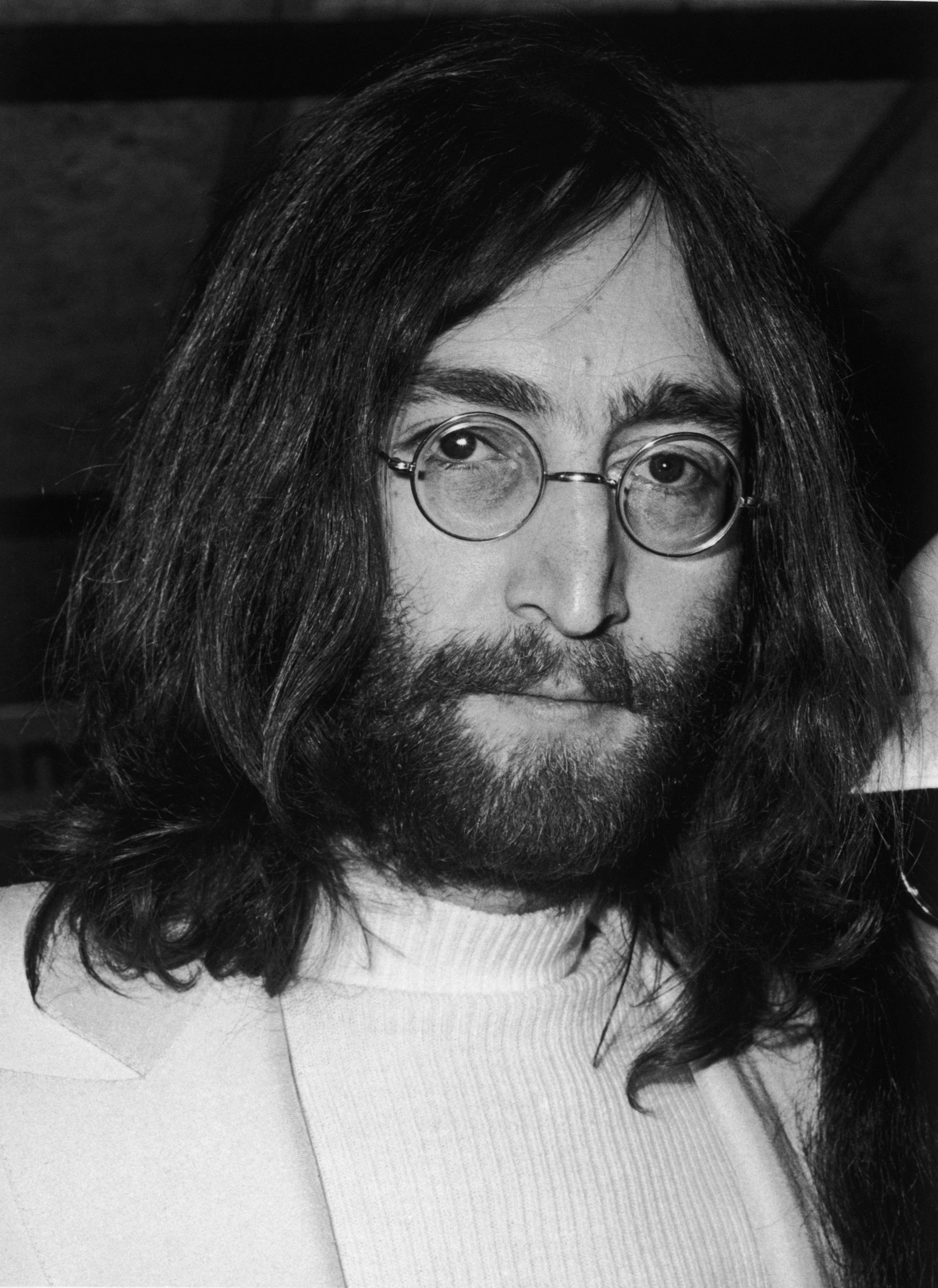 John Lennon at a press conference at Heathrow airport on April 2, 1969. | Photo: Getty Images
His beloved pal Paul McCartney shared a heartwarming black-and-white photo of them in what looked like a studio. The vintage image focused on Lennon with McCartney a little blurred.
Yoko Ono, who was with Lennon on the day he died, shared a strong message about gun violence.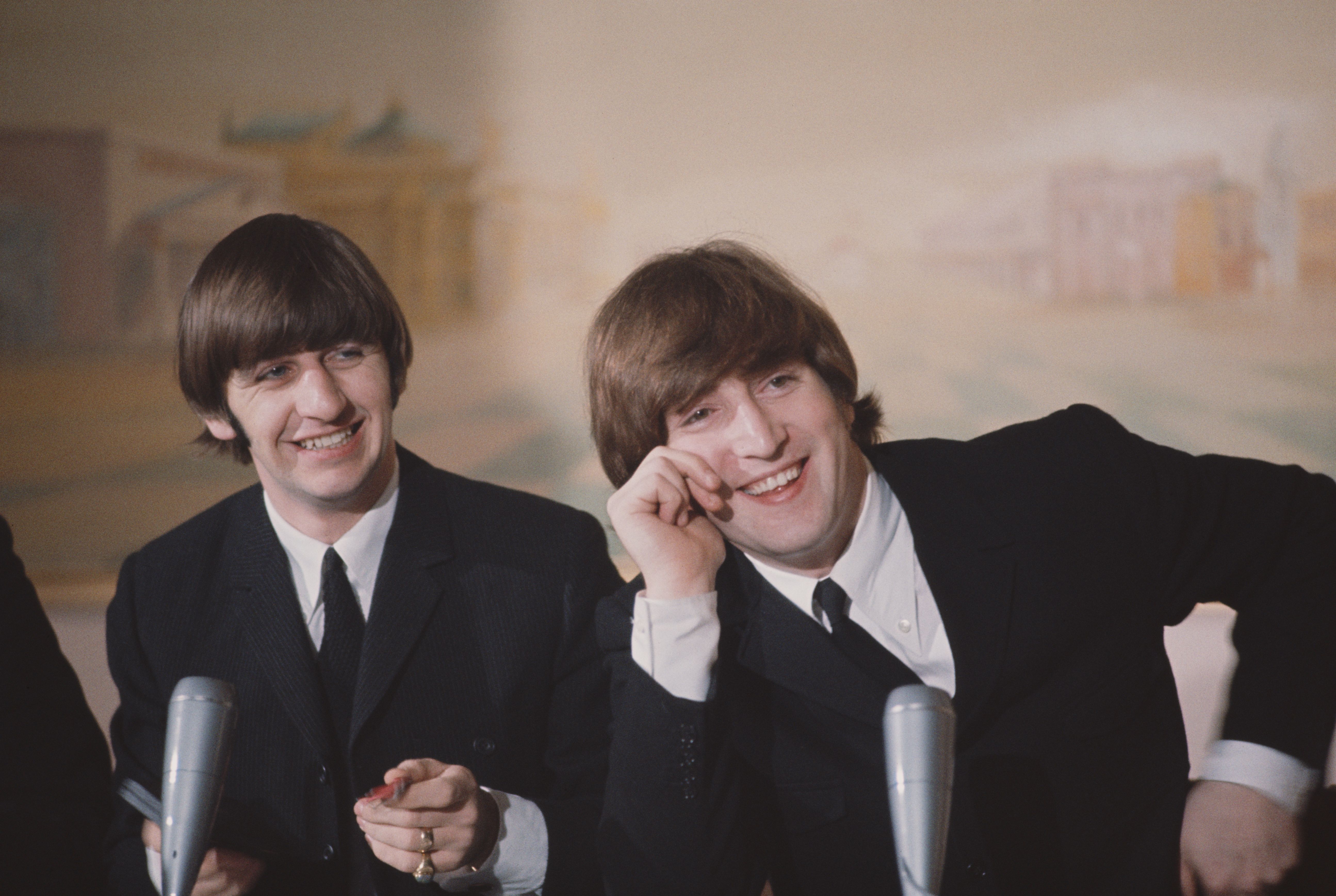 Ringo Starr and John Lennon at a press reception in the downstairs bar of the Saville Theatre in London on October 26, 1965. | Photo: Getty Images
They both stared intensely at something far off in the distance. In the accompanying caption, the "Hey Jude" crooner wrote:
"A sad, sad day but remembering my friend John with the great joy he brought to the world. I will always be proud and happy to have known and worked with this incredible Scouser."
He concluded, addressing his note with the signature "love Paul" and giving credit to his first wife Linda McCartney for taking the touching photo.
Despite having a relationship filled with ups and downs, McCartney and Lennon spent the latter's final years mending their problems. In a recent interview, McCartney spoke about his relationship with the late singer.
He admitted that he was glad they made up before his untimely death and also noted that he still consults Lennon whenever writing a song.
Lennon's last interview on the day of his murder saw him speaking of his former bandmate intimately. The "Instant Karma" crooner described McCartney as his brother and vowed to do anything for him.
Another Beatles bandmate, Ringo Starr, also paid homage to the "Imagine" crooner. He uploaded a playful photo of them resting on the front of a car with their hands clasped.
In his tribute, he urged radio stations worldwide to play The Beatles' hit song, "Strawberry Fields." Lennon's widow didn't fail to commemorate her late husband's anniversary.
Yoko Ono, who was with Lennon on the day he died, shared a strong message about gun violence. She uploaded a photo of Lennon's bloodstained glasses alongside a tear-jerking message that read:
"The death of a loved one is a hollowing experience. After 40 years, Sean, Julian, and I still miss him. 'Imagine all the people living life in peace.'"
Lennon's two sons, Julian and Sean, also shared touching photos of them with their late father, honoring the impactful legacy he left behind.
Earlier this year, an old video of Starr during an interview gave insight into Lennon's relationship with Ono. Starr recalled how he and Lennon met up in New York after being apart for a year, and Ono came along.
The renowned drummer said that in the one hour they spend together, he noticed how in love Lennon and Ono were, describing them as "two people in one."
Please fill in your e-mail so we can share with you our top stories!