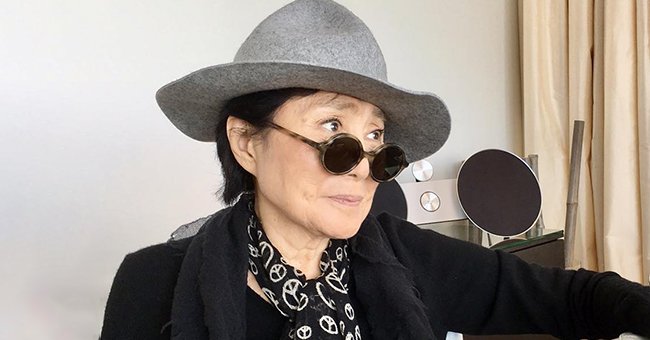 Instagram/yokoono
Yoko Ono Pays Tribute to Husband John Lennon 40 Years after His Death — Look Back at Their Love

Yoko Ono is remembering her husband, former Beatles member John Lennon on the 40th anniversary of his death. The two shared an epic love story. Here's a look into their relationship timeline.
Forty years after John Lennon was tragically murdered, his memory still lives fresh in the hearts of many, including his widow, Yoko Ono, who recently paid tribute to him.
Taking to Twitter, Ono shared a picture stating statistics about gun violence in the United States. According to the image, over 1 million people have lost their lives to gun violence since Lennon was shot and killed.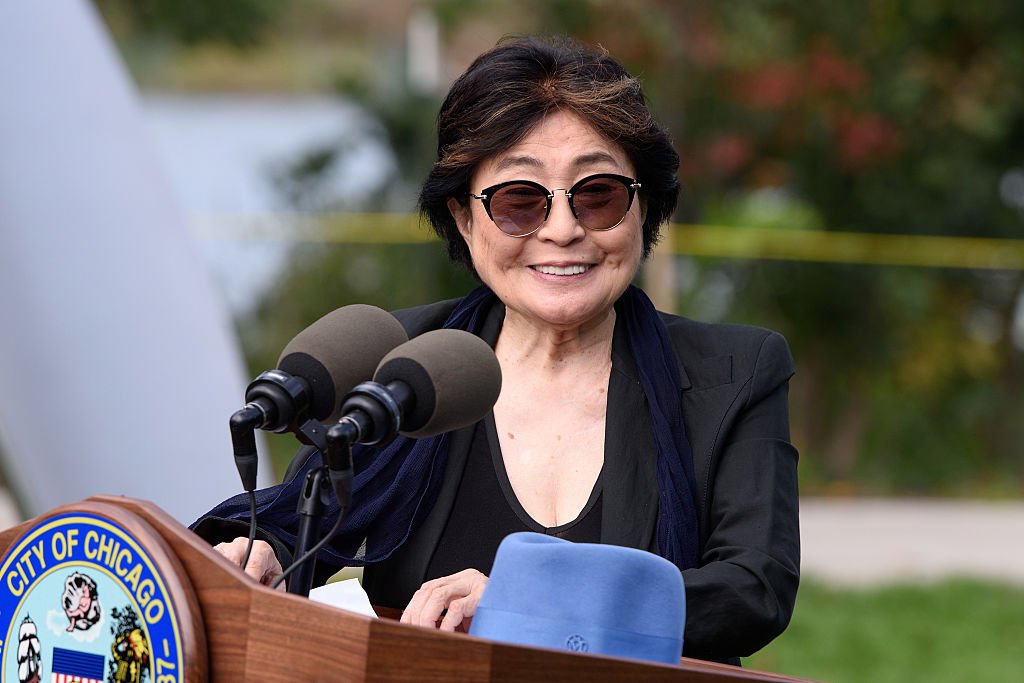 Yoko Ono at the Project 120 Skylanding art installation unveiling at Jackson Park on October 17, 2016 | Photo: Getty Images
Ono accompanied the image with a caption where she described a loved one's death as a hallowing experience. She continued by saying that she and Lennon's children all miss him.
The Japanese singer concluded by adding a line from one of Lennon's numerous hit songs, "Imagine," off his 1971 album with the same title. She sweetly wrote:
"'Imagine all the people living life in peace."
Ono reportedly met Lennon in November 1966 at a London art gallery where she was preparing for an exhibition. There, they built an instant connection that could not be understood.
Even though Lennon's band, The Beatles, was one of the most famous music groups at the time, Ono did not know who he was when they first met. Yet, she fell for him.
Their relationship was, however, trailed by controversy since they were both married at the time. Lennon was with his first wife, Cynthia, with whom he welcomed a son, while Ono was married to her second husband, Anthony Cox.
However, this did not seem to stop them as they soon started an affair. In May 1968, Lennon's marriage hit the rocks when Cynthia returned from a trip only to find out that Ono had spent the night at home with her husband.
Shortly after their relationship started, Lennon and Ono both filed for divorce from their respective partners. On March 20, 1969, they tied the knot, and six years later, they welcomed Sean, their only child together.
Despite what might have seemed like a perfect love story, the couple had their share of marital problems, with Lennon once having an affair. An affair which was surprisingly orchestrated by Ono.
The affair was, however, short-lived, and they soon reconciled. Sadly, their epic love story was cut short when Lennon was shot on December 8, 1980, by a man named Mark David Chapman.
Since Lennon's death, Ono has continued to keep her husband's legacy alive through several projects. Theirs is indeed a love story written on stars!
Please fill in your e-mail so we can share with you our top stories!