TMZ: Yoko Ono Sues John Lennon's Ex-assistant over Copyright Infringement
John Lennon's widow Yoko Ono has reportedly sued her late husband's former assistant Frederic Seaman for copyright infringement and trying to make money off the late music icon.
John Lennon's widow Yoko Ono has allegedly put up another fight against one of her late husband's former aide, Frederic Seaman, who has been in the business of exploiting their story for money.
According to a lawsuit obtained by TMZ,  Ono sued Seaman, Lennon's former personal assistant, for copyright infringement after she believed he violated a court order.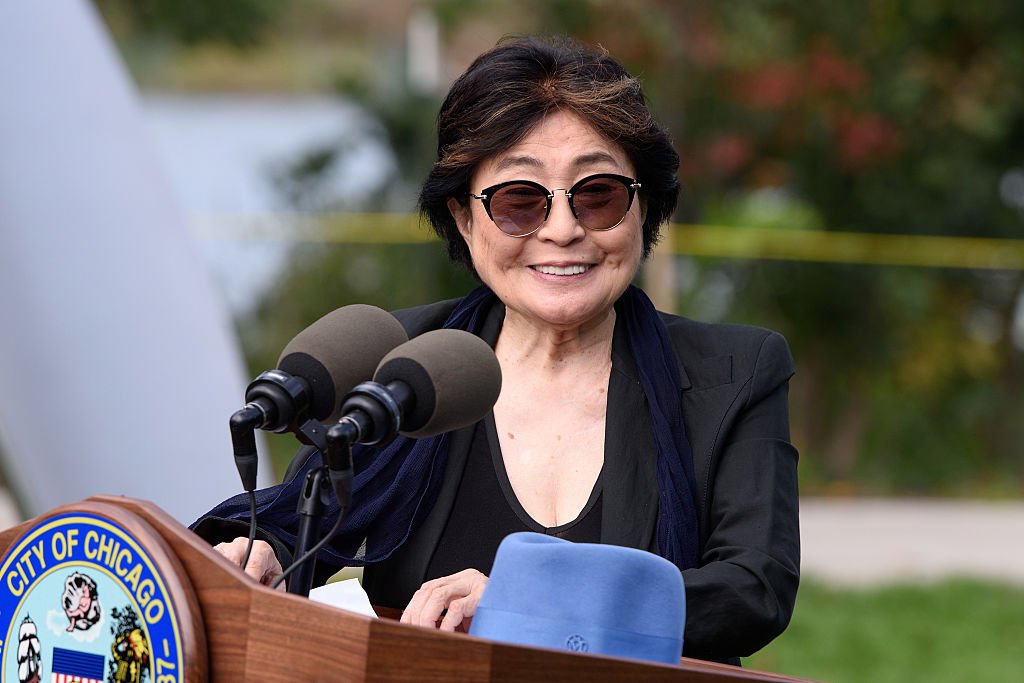 DETAILS OF THE LAWSUIT
According to reports, on September 10, Seaman sat down for a 23-minute interview surrounded by memorabilia of the "Imagine" crooner, where he discussed his time as Lennon's employee.
Lennon was shot outside his Manhattan apartment on December 8, 1980, by Mark Chapman.
Also, Seaman also spoke about his intention to revise his controversial book, "The Last Days of John Lennon," which he has been banned from talking about legally. 
Ono and Seaman have been embroiled in a decade-long court battle, which began in 1983 after she filed a lawsuit against him for stealing Lennon's journals, private photos, and profiting off them.
Yoko Ono Sues Ex-John Lennon Aide Again for Allegedly Continuing to Exploit Them https://t.co/0zv7Hi4Thb

— TMZ (@TMZ) October 2, 2020
In 2002, Ono finally won the case, and Seaman got a court injunction to stop using Lennon's belongings and story for profit. Seaman even reportedly apologized to Ono publicly in court and promised to detest from exploiting the singer's legacy.
However, it seems with his latest move, Seaman is back at his old tricks, and Ono is demanding at least $150,000 for damages. She is also insisting that he stops discussing her family.
ONO STILLS AS SHARP AS EVER
It has been 40 years that the Japanese artist lost her husband, and Ono still misses him every day. A source close to the "Hell In Paradise" crooner revealed that she replays his tragic murder in her mind regularly and wishes she could do over that night.
The inside also noted that although she is now 87 and moved around in a wheelchair while receiving around the clock care, she is still in tune with the world happenings and is still quite sharp. Ono currently keeps busy controlling the $700 million assets that she and Lennon built while giving charitable donations.
ONO AND LENNON'S LOVE STORY
The lovebirds met in November 1966 at a London gallery during an exhibition, and instantly they connected. At the time, both Ono and Lennon were married to different people but didn't mind.
Their relationship began as an affair, and Lennon's former wife Cynthia caught them in bed. Once Cynthia and Lennon split, the singer tied the knot with Ono. 
Ther relationship was controversial as it was believed that Ono was the reason behind The Beatles split. There were also allegations that Lennon was unfaithful during their marriage and had an affair with Ono's assistant, May Pang.
LENNON'S KILLER IS SORRY
Lennon was shot outside his Manhattan apartment on December 8, 1980, by Mark Chapman. Chapman was sentenced to 20 years in prison after he was found guilty and has been denied parole eleven times.
During his last parole hearing, Chapman, who was caught with the book "Catcher in the Rye" at the time of the murder, apologized to Ono for killing Lennon in what he described as a "despicable act." In his words:
"I want to add that and emphasize that greatly. It was an extremely selfish act. I'm sorry for the pain that I caused to her [Ono]. I think about it all of the time."
He confessed that he shot Lennon because he sought self-glory and fame and not because of the singer's character. Chapman described Lennon as a family man and an icon.