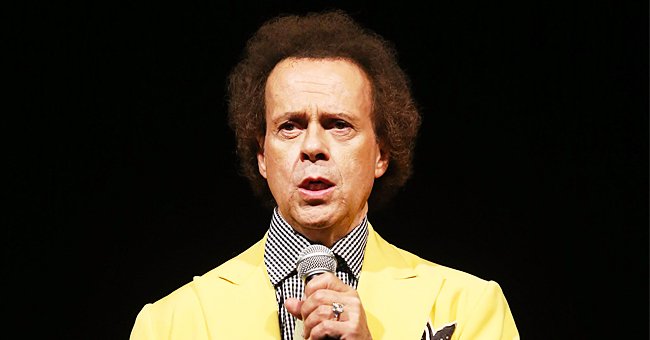 Getty Images
Inside Fitness Guru Richard Simmons' Life after His Disappearance from the Public Eye
Richard Simmons had fans worried when he disappeared from the public eye around after his last physical appearance in a photo with his live-in caretaker.
Richard Simmon's last physical appearance was in 2017 when he was photographed beside his live-in caretaker/drive, Theresa Reveles, with a blanket over his head.
The famous aerobatics instructor's life has been different since disappearing from the public eye, he has had some health battles, however, he seems to be doing well after posting new YouTube content this year.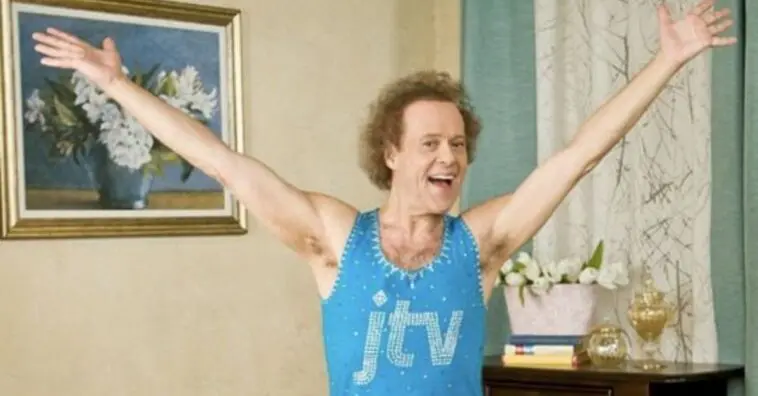 What has Richard Simmons been doing during his disappearance? | Photo: doyouremeber
In 2014 Simmons stop making public appearances and wild conspiracy theories from fans emerged. One stated that he was being held captive by his housekeeper. Later on, Simmons appears on the news to deny the allegations.
The LAPD was called to his house for a welfare check in March 2017, but the police officer reported that the enthusiastic fitness guru was fine, stating,
"right now he is doing what he wants to do and it is his business."
Unfortunately, his health took a hit the same year as he was rushed to the hospital for severe indigestion. He did make a public announcement stating that he was not missing, he was just a bit "under the weather."
It seems the fitness iconic spent years looking after everyone else that he forgot about himself. Certainly, after all his years building up the legacy that is his fitness empire he deserves a break from the spotlight.
Of course, the vibrant fitness star could not be silent forever, Simmons released new content to his YouTube channel.
Tommy Estey, Simmon's spokesperson, said that for years he had been helping millions of people lose millions of pounds and for 40 years he had been taking care of his fans.
Simmons made a statement about his life, and thanking his fans for all the support and love he has received from them throughout the years, in the statement to Entertainment Tonight he said,
"Over the years thousands came to laugh and sweat with me. I've dedicated my life to helping others feel better about themselves and they helped me to do the same. "
Of course, the vibrant fitness star could not be silent forever, Simmons released content to his YouTube channel early this year as well as a newsletter to all his "Clubhouse Members."
The flamboyant fitness expert started releasing some of his workout videos from the peak time of his career, the 80s and well as some more recent clips. Encouraging his fans on Twitter to "get up and move."
In 1948 Simmons was born as Milton Teagle Simmons on July 12th, in Louisiana. He struggled with his weight in his younger days and lost his hair due to unhealthy dieting.
His mission was to help others lose weight and be healthy, so they would not have to go through what he did. He is known for his trademark of glittery and colorful workout attire.
Please fill in your e-mail so we can share with you our top stories!