Steph Curry's Wife Ayesha Dons Bohemian Look in New Photo in a Long Burgundy Skirt with Tights
Ayesha Curry, the founder of Sweet July Magazine and wife of NBA star Steph Curry, graced the magazine's holiday issue, stunning in a burgundy dress. 
Ayesha Curry is more than just the wife of an NBA star and a mother of three children. She is also an actress, cookbook author, and cooking television personality. 
In addition to that, Ayesha is also the founder of Sweet July, a lifestyle magazine for Black women that is themed around food. The 31-year-old appeared on the magazine's holiday cover recently.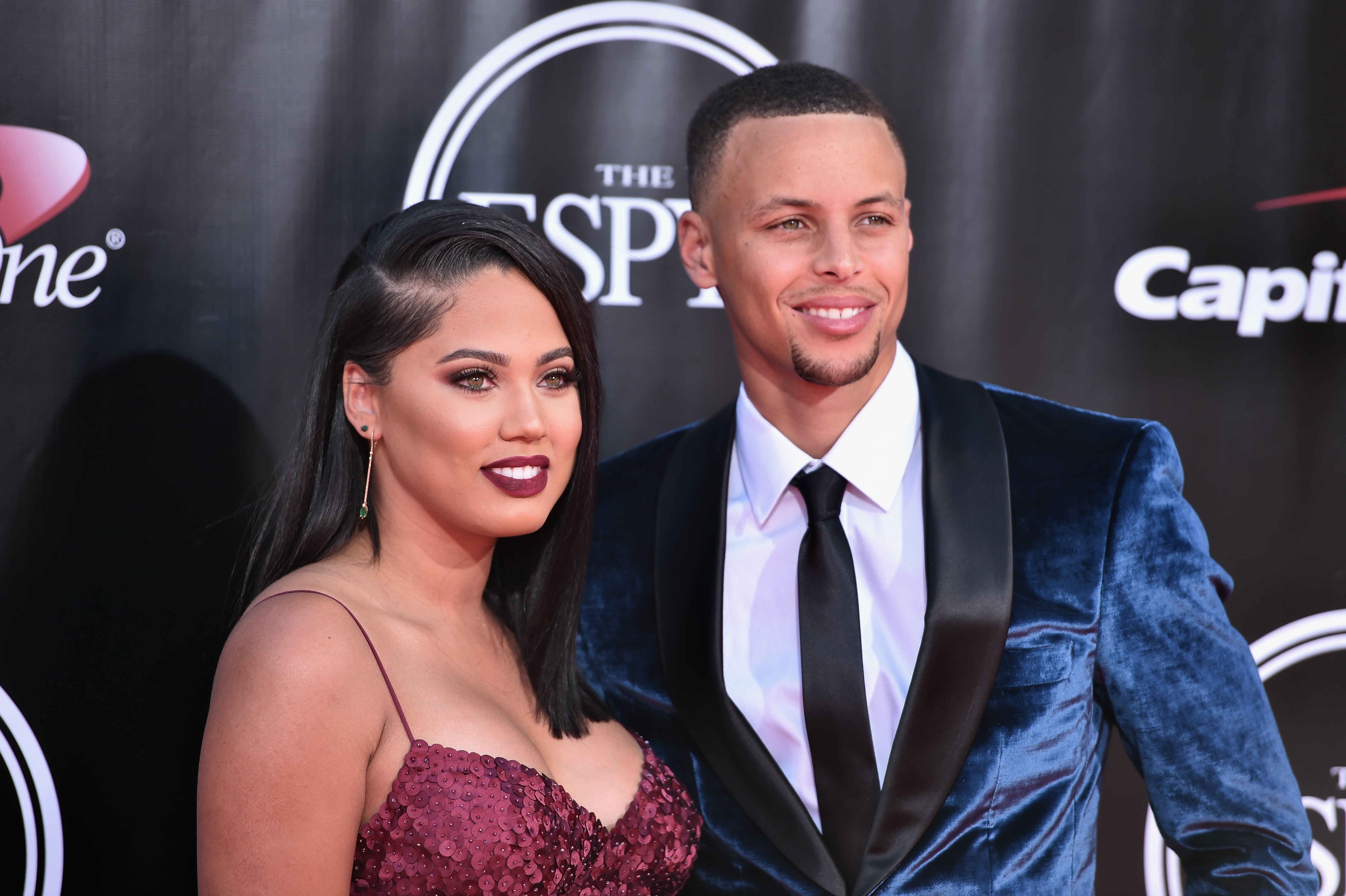 Sweet July posted one of the pictures from Ayesha's photoshoot on its official Instagram page. It showed her in a black strapless top and a draping long skirt with a high slit. 
Ayesha elevated her look with a black statement belt at her waist to match her edgy black shoes. She also styled her hair in big-sized Bantu knots, with two long strands hanging from it on either side of her face. 
In the post's caption, the magazine shared an excerpt from its interview with Ayesha, revealing that she spoke about breaking barriers in the hospitality industry as a Black woman. 
Ayesha said she hoped that her presence in the cooking industry could prove to a little girl that she can also do something similar.
Some people criticized her, saying she is happily married and should not worry about getting attention from men.
The post's caption ended with Ayesha asking people how they are using their unique gifts to be the change they want to see in the world before reminding them that it is their time to rise and shine. 
Ayesha is married to NBA and Golden State Warriors star Steph Curry, with whom she shares her three children, daughters Riley and Ryan, and son, Canon. 
The couple first met in a church at Charlotte in their teenage years but began dating years later when Ayesha was chasing a career in acting while Steph was playing college basketball at Davidson College. 
The couple, who shares a sweet love story and whirlwind life, tied the knot on July 30, 2011. They live in a beautiful mansion in Northern California, which Ayesha showed off during a cover shoot for Domino. 
The couple got to spend more time with their kids during the quarantine. While it allowed them to bond more with their kids, Ayesha also took the opportunity to shed 35 pounds off her weight. 
While sharing her tips for a healthy lifestyle and weight loss, Ayesha said being healthy is not only about what one does in the gym or the kitchen but also about the things in-between and how it all fits together. 
She said she began her fitness journey because she wanted to be strong and healthy for herself and those who depend on her. 
Ayesha found herself entangled in controversy in May following her comments during an appearance on "Red Table Talk" with Jada Pinkett Smith.
During the episode, she said many women threw themselves at her husband, but she does not receive such attention from men. 
Ayesha said she usually thought about the situation and wondered within herself if something is wrong with her. Many reactions trailed the cookbook author's comments. 
Some people criticized her, saying she is happily married and should not worry about getting attention from men, while others questioned why men should chase after her knowing she is married to an NBA star. 
However, other people came to Ayesha's defense, including Pinkett-Smith, who lauded the former for her comments, saying her truth was real. 
Ayesha later addressed the controversy and defended her comment, saying it was her joy to speak her mind, be vulnerable at times, and know herself inside and out. 
Ayesha added that she chose to speak her truth candidly and hoped it would help other women who felt the way she did to know they are not alone.