See La La Anthony's Son Kiyan's Uncanny Resemblance to Mom While Posing with His Beautiful Dog
La La Anthony recently took to social media with a heartwarming post that captured and showcased her son Kiyan's uncanny resemblance to her. 
La La Anthony has strong genes, and she just shared a photo that proves it. The image featured her only child, son Kiyan posing with his dog.
The boy, who had his arms around his dog's neck, sat on the floor covered with a grey rug that matched the grey couch he leaned against.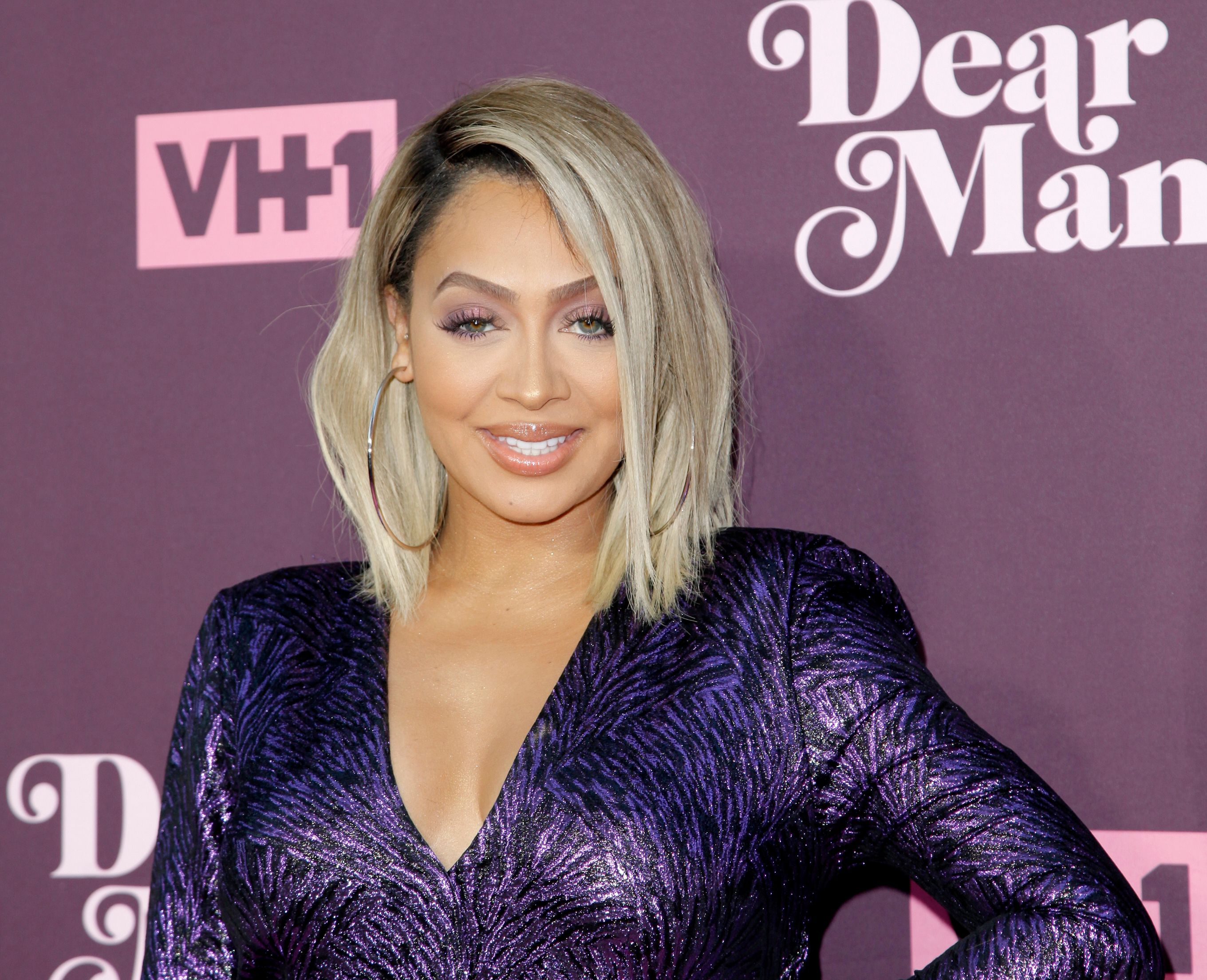 On Kiyan's face, he wore a goofy expression that only showcased the facial similarities he shares with his mother. He was dressed casually in a graphic tee and matching shorts.
In her caption, La La tagged the image as her "happy place." Her fans could not get enough of the gorgeous photo, and they took to the comment section with compliments and positive statements.
Some fans were quick to point out the uncanny resemblance the mother-son pair share, while another majority comically commented on the expression Kiyan's dog wore.
One fan thought it looked like the big animal was saying "cheese," while another declared that it was smiling. Of course, some believed the handsome boy looks more like his father than his mother. 
Kiyan and his mother have been quarantining together, and like many other celebrities and their kids, the two have grown closer over the lockdown. 
He had refused and struggled to avoid getting trapped in her hugs.
In a recent interview, the proud mother revealed that even though she had always been close with her son, the extended time she spent with him during quarantine had strengthened their bond.
La La shares Kiyan with NBA star Carmelo Anthony. He has a tight bond with his father, and this was caught on camera last year when he was pictured saying goodbye to his father, who had to move to another state for work.  
Meanwhile, La La has had to keep her A-game on when it comes to adapting to being the mother to a pre-teen boy in this civilization.
She once confessed that he doesn't like her taking his photos or posting them, and above all, he has declared the inside of his school off-limits. 
While she may be comfortable giving him as much privacy as he wants, the doting mother is not above spying on him when she needs to make sure things are going okay with him. 
La La trusts her son, but she does not trust other kids. Even as she remains protective of him, the talented actress also makes sure to help him have fun as much as possible.  
She demonstrated this earlier this year when Kiyan clocked 13. To celebrate, La La took him on a luxury trip to the Dominican Republic.  
They had a wonderful time, and even then, La La was reminded that her son was quickly growing up — he had refused and struggled to avoid getting trapped in her hugs.
The baffled mother had dished about it on her Instagram page. She asked if all teenagers reacted negatively to hugs and kisses from their parents, and the replies she got leaned towards a "yes." 
Hopefully, La La will make a conscious decision to reduce her need for contact as time goes on because her boy will only keep growing.