'The Fresh Prince of Bel-Air' Star Alfonso Ribeiro, AKA Carlton, Wows Fans with His Dance Moves
Actor Alfonso Ribeiro who played Carlton on "the Fresh Prince of Bel-Air" and invented the iconic "Carlton" dance, recently showed fans that he still has skills in a TikTok video.
In a recent TikTok video shared by The Shade Room, Ribeiro was seen executing a perfect dance routine. The caption to the post read:
"#PressPlay: Y'all see #Carlton hit that slow mo' real quick like??#AlfonsoRibeiro."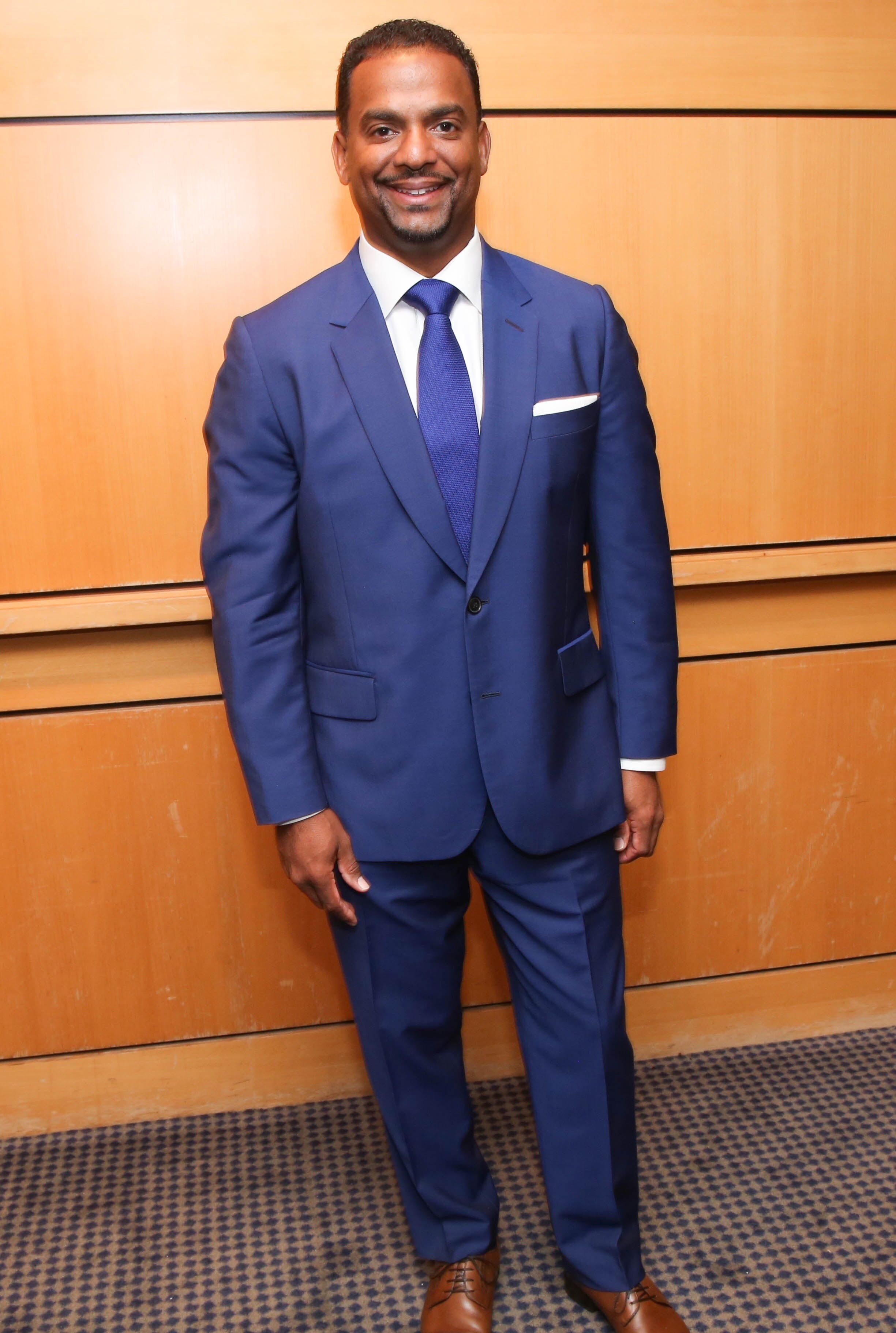 The video, which garnered over a million views and thousands of comments in just a day, showed Ribeiro all dressed up in a matching FILA sweatpants and sweatshirt outfit.
Clad in his red, white, and blue ensemble, the actor showed his fans why he became so popular for his signature "The Carlton" dance back in the days of "The Fresh Prince of Bel-Air."
With rapper SAINt JHN's song, "Gorgeous," playing loudly in the background, Ribeiro twisted, shimmied, hopped, and even at some point, excellently executed the internet-trendy slow-motion walk.
The thousands of comments that came flooding in all applauded Ribeiro's dancing skills, nostalgically remembering his good old days on the show.
Together, the family has done many incredible things, including taking a crazy RV journey for thousands of miles.

Ribeiro's trending nostalgia-inducing video is not the first time he has shown off his ever-stunning dancing skills long after his days on "Fresh Prince." In fact, those same dancing skills have won him an award.
In 2014, the actor emerged as the winner of the 19th season of ABC's dancing competition show, "Dancing With The Stars," along with his partner, Witney Carson. Filled with happiness and delight, Ribeiro said that day:
"I cannot believe this. I've wanted it forever … I don't even know what to say. These are happy tears."

The actor's talents certainly paid off, and his win went down in the famous show's history. Once again, he added to his iconic status, which started in the days of "Fresh Prince."
On the issue of "The Fresh Prince of Bel-Air," the show's cast recently did something that warmed its fans' hearts. They had a reunion in November and Ribeiro revealed that it was a magical moment for all of them.
After so many years, it was a long time coming, and he even joked about how he did not care if Dr. Fauci himself was present because they would still hug each other.
The reunion was, however, done with COVID-19 restrictions in mind to keep everyone safe. Since the show came to an end in 1996, all cast members moved on with their lives and careers.
Ribeiro himself, like others, went ahead to start a family. Today, he is the proud dad of four children, three of whom he shares with his current wife, Angela.
Together, the family has done many incredible things, including taking a crazy RV journey for thousands of miles. The actor also once admitted that he and Angela love watching "Scandal" together like the cute couple they are.
Ribeiro is a wholesome man with a wholesome family. There is plenty to love about the founder of the iconic "Carlton" dance, especially his excellent steps!