Wayne Brady's Daughter Is a Talented Actress, Singer, and Dancer — Learn More about Maile Brady
Actor Wayne Brady's daughter Maile Brady clearly inherited his genes as she pursues a diverse entertainment career like his. She is an actress, singer, and dancer.
Actor, singer, and host Wayne Brady successfully passed on his talents to his lovely 17-year-old daughter Maile Brady. She has been showing off her diverse skills on social media.
Maile has been shown singing and dancing on her and her father's Instagram accounts. The multi-talented young woman is also pursuing a career in acting.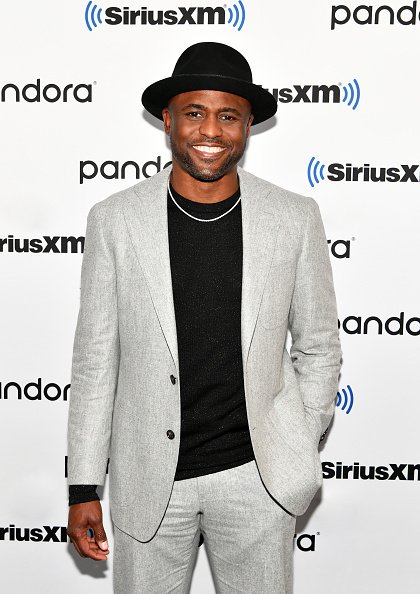 A PROUD FATHER
On November 28, Wayne posted a clip that showed him and his daughter having a jam session. The "Let's Make a Deal" host played the piano as he and his daughter sang. He captioned the video:
"I cannot tell you the joy and pride that fills me when I'm in the presence of my daughter."
The award-winning television personality praised her for her talents and said he was savoring moments with her because she will soon be living her own life.
EXCEPTIONALLY TALENTED
On October 17, Maile also showed off her incredible dancing skills in a video that she uploaded on her Instagram account as she celebrated getting verified on TikTok.
Maile was every inch a performer as she effortlessly pulled off a complicated dance routine while wearing a green crop top and white pants.
His exceptional talent in singing, acting, and comedy has earned him the monicker "triple threat.
The talented young woman also knows how to strike a pose. In a photo she uploaded on October 14, she looked modelesque in a sleeveless crop top and jogging pants.
She let her jacket fall off her shoulder as she looked off-camera for a dramatic effect. Behind her was a beautiful landscape. She styled her hair into beautiful braids.
Her proud father has been taking her to red-carpet events. On July 10, the actor and host brought Maile with him, and she immortalized the moment in a photo she shared on Instagram.
FOLLOWING IN WAYNE'S FOOTSTEPS
Wayne, who admitted to monitoring his daughter's social media, is a huge influence on his daughter. His exceptional talent in singing, acting, and comedy has earned him the monicker "triple threat."
Wayne's talent in the performing arts began getting noticed as an active performer in the Florida theater community. He went to Los Angeles in 1996 to pursue a career in theater and television.
Back in June, Wayne recalled an incident when he feared for his daughter's life after she inadvertently set off his house alarm. She was locked out of the house at the time.
He became worried because residential alarm calls often lead to a police dispatch response. With several Black individuals dying at the hands of law enforcers, the incident was scary for Wayne.