'Moonlight' Actor Mahershala Ali Has Been Married for 7 Years — Meet His Wife, Amatus
Award-winning actor Mahershala Ali has enjoyed a great career in Hollywood, and just like the saying, beside this great man, there is the amazing Amatus Sarim Karim, his wife.
The "Moonlight" star, Mahershala Ali, seems to be spiraling his way up as he is not only a critically acclaimed performer but has also appeared in popular television shows and movies.
Popularly known for his role as Dr. Don Shirley in "Green Book," the actor has featured in other movies such as "True Detective," "Hidden Figures," and many others.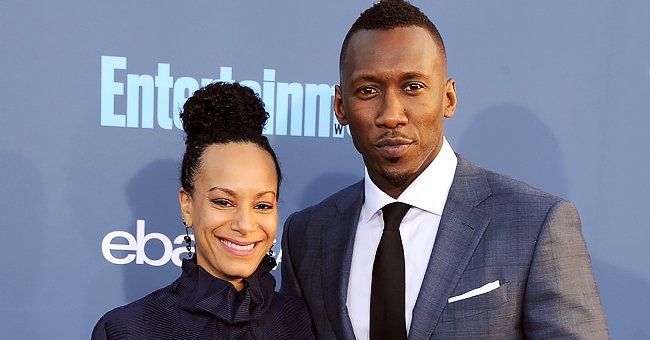 Besides his successful career, Ali also has a beautiful family with his wife, Amatus Sarim Karim. Here are some things to know about the dignified actor's lovely wife.
AN ARTIST
After spending the early years of her life in the South Side of Chicago, Amatus moved with her mother to Philadelphia where she graduated from Tisch School of Arts and did a year in acting at RADA.
According to Ali's wife's website, she is a performative conceptual artist who works with the mediums of music, film, and theatre in her own right.
A PRACTICING MUSLIM
Mr. and Mrs. Ali are both grounded in their rich Muslim faith. Amatus, together with her husband, are hell-bent on trying to find a balance between fame and faith.
...he thanked his wife in his acceptance speech, having won the award for Best Supporting Actor.
After Ali converted from Christianity to Islam, settling in an American city proved difficult, but regardless, the lovely duo has maintained their faith.
A LOVING PARTNER
After the pair tied the knot in 2013, a year later, Ali opened up about his marriage in a candid interview with Elle magazine. He explained that he and his wife knew each other for a very long time. 
In addition, the celebrity explained that at that point, Amatus had seen him switch levels in his career, but she was always quick to keep him grounded if he started to feel proud.
BEING A FATHER
After Ali welcomed his daughter, Bari Najma, just two days before he attended the 2017 Academy Awards, he thanked his wife in his acceptance speech, having won the award for Best Supporting Actor.
The American actor explained that Amatus was in her third trimester during the award season, before thanking her for staying strong for both of them through the process.
Exploring fatherhood, the 46-year-old icon shared his favorite moments with People, saying it was exciting to watch his little daughter's growth process closely.
Ali is definitely a family man who understands work-life balance as he presently enjoys and looks forward to quality time with his wife and daughter in decades to come.