Tiny Harris' Daughter Is Surrounded by Flowers in Maternity Photos as She Cradles Her Baby Bump
Tameka "Tiny" Harris' pregnant daughter Zonnique Pullins showed off her baby bump amid a beautiful maternity shoot set up that looked like a magical garden.
Tameka "Tiny" Harris could not wait to post some incredible maternity pictures from her daughter's photoshoot. Taking to Instagram, she recently shared some of the best snaps and the internet is in awe. 
Pullins' three different avatars in the photos were all too incredible. In the first photo, she donned a flowy purple satin gown that covered her torso and cascaded down her back towards the floor.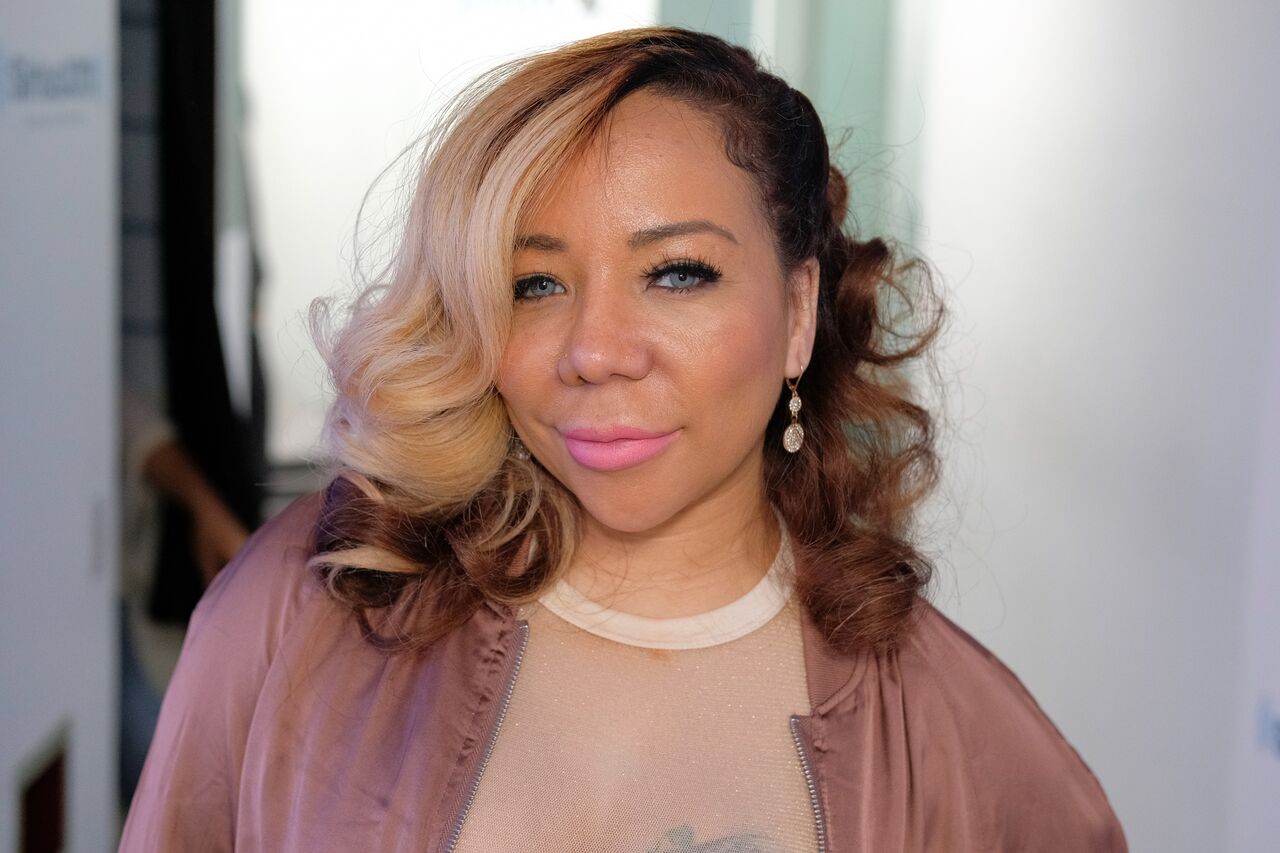 PREGNANCY CHIC
The dress was like a huge ribbon with a big bow that rested right above Pullins' baby bump. She wore long earrings and parted her hair in the middle to keep that glam game strong. 
Some might say she chose to be a mother too early, but Pullins knows what she wants and has her mother's full support.
Next, she flaunted her pregnancy glow in a flowy net cardigan with a lacy bra. The gown was similar to the first one, except it did not have a huge bow. The pastel purple hue looked pretty good on Pullins. 
In the caption, Harris praised her daughter and said everything about her is beautiful. She also said her grandbaby will be blessed to have a mother like Pullins. 
SHE'LL MAKE A GREAT MOM 
This will the the first child for Pullins and her boyfriend, Bandhunta Izzy. She revealed the news of her pregnancy to People on August 2020 and said it had been easy. 
She never even had morning sickness. The mother-to-be finds it funny how for the past three years, rumors about her pregnancy flew, but this time, she is pregnant for real. 
Some might say she chose to be a mother too early, but Pullins knows what she wants and has her mother's full support. Speaking to Page Six about how she is not worried about her daughter, Harris said:
"Zonnique is a very well-rounded woman. She's not 'fast.' She's not doing nothing no different than most women or her peers out there."
TINY IS HAPPY
Harris was not married when she had a baby, but she still lived a great life. While talking about her daughter's choices, she also said how being married does not mean one is going to stay married. 
Married or not, Harris is happy for her daughter who found love and found someone to start a family with. Only time can tell if the relationship will last, but for now, everything seems perfect.