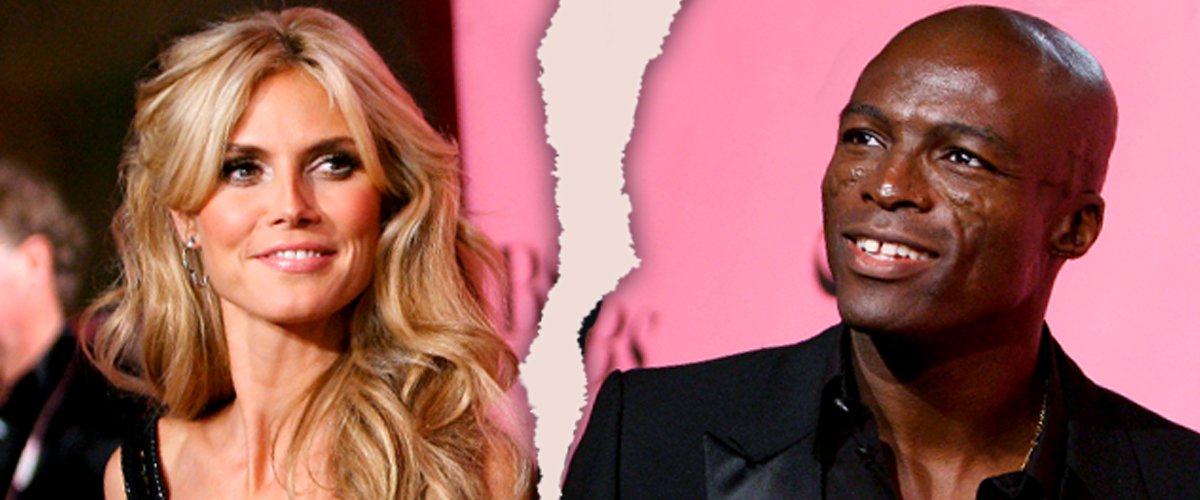 Getty Images
Heidi Klum and Seal Went through Bitter Divorce and Custody Battle — a Quick Recap
Seal and Heidi Klum seemed to be living the dream with a perfect life and the perfect marriage until the bubble burst in 2012.
In 2004, British recording star Henry Samuel, best known as Seal, and German top model Heidi Klum started dating, and in 2005 they married in an extravagant ceremony on a beach in Mexico.
The couple was picture-perfect and adoring. Their exotic getaways, public serenades, and fairytale romance made them the envy of Hollywood for seven years. And then came the ugly divorce.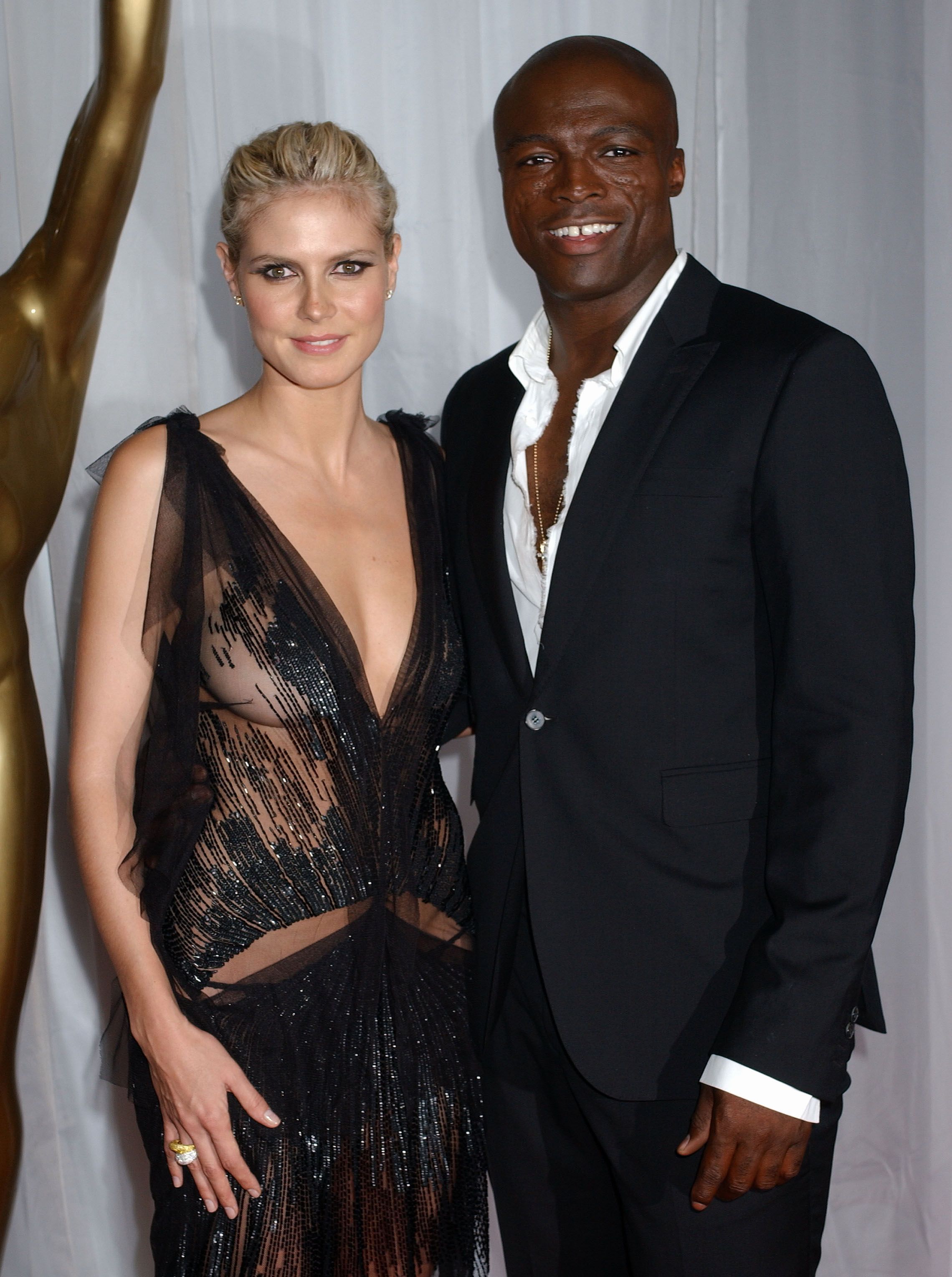 Heidi Klum and Seal at the 2004 World Music Awards in Las Vegas, Nevada | Source: Getty Images
MEETING HEIDI KLUM
The couple's first meeting may have seemed inauspicious. Seal and Klum met in a hotel lobby and were immediately smitten with each other, but there was a fly in the ointment.
Klum was already pregnant by Italian businessman Flavio Briatore. The relationship with Briatore had already ended, and Seal accompanied Klum through the pregnancy and was present for the birth.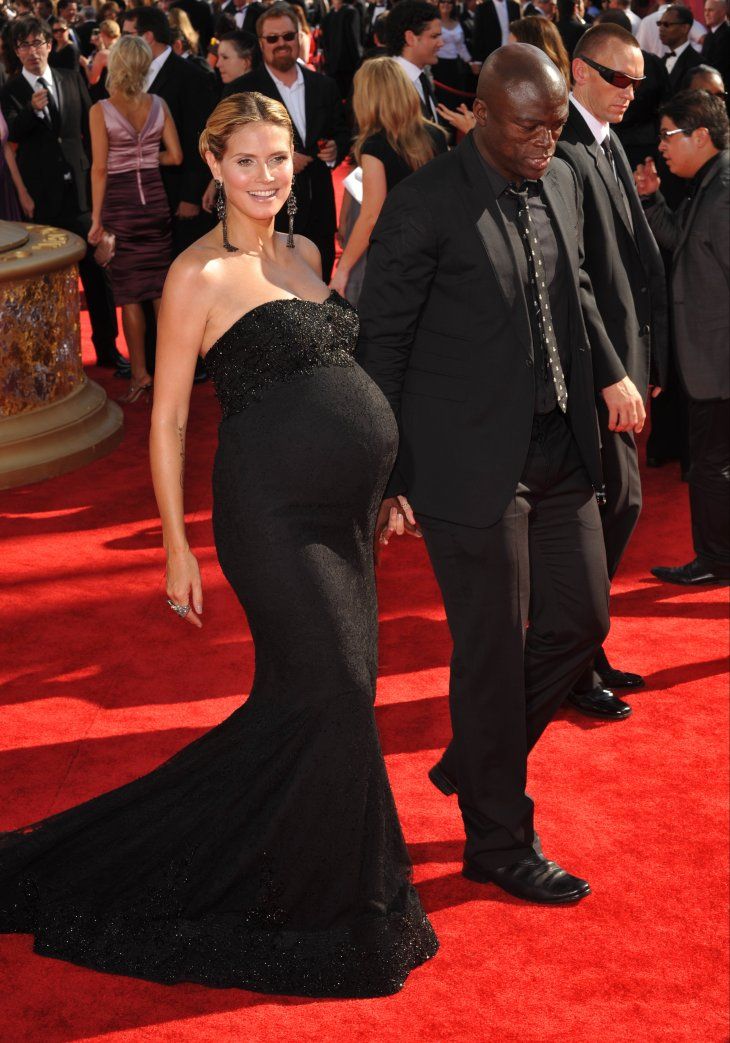 Heidi Klum and Seal at the of premiere of 'Tropic Thunder' in 2011 in Los Angeles | Source: Getty Images
DREAM WEDDING
In December 2004, seven months after the birth of Klum's daughter Leni, Seal proposed on top of an iceberg with an impressive 8.5-carat chunk of "ice," and the model said yes.
Seal adopted Leni as his own, and by the time they walked down the aisle in Mexico in May 2005, Klum was already expecting their first child together.
Before little Lou was three years old the relationship was falling apart, and in 2012 Klum announced their separation.
PERFECT LIFE
Baby Henry Günther Ademola Dashtu Samuel was born in September 2005, and the couple welcomed their second son Johan Riley Fyodor Taiwo Samuel, in November 2006.
The Samuels were ostensibly happy, raising their three children even as they continued building their extremely successful careers. Unfortunately, that involved a lot of traveling and time apart.
Then in 2009, Klum and Seal announced that they were expecting their third child together, and in October 2009, they welcomed a daughter, Lou Sulola Samuel.
But before little Lou was three years old, the relationship was falling apart, and in 2012 Klum announced their separation amid rumors of infidelity and bad tempers.
UGLY DIVORCE
At first, it seemed that the divorce would be amicable and "civilized," but soon accusations were flying, attributing a "violent past" to the singer, and alleging that he had been aggressive in front of the children.
Neither money nor property was in dispute, and Seal had asked for joint custody. Klum had retained primary custody of the four children, and the singer was attributed visiting rights and vacation time.
DISPUTE
Nevertheless, the couple still tussles over custody issues. Their most recent dispute was in August 2020 when Klum filed a motion asking the court to allow her to take the four children on a trip to Germany.
Seal had refused to allow the children to leave the US, pointing out that travel during the COVID-19 pandemic was too risky. The two ended up coming to an agreement after Leni submitted a statement to the court in writing.
Leni's appeal for her father's understanding led to the agreement, but Klum had to agree to leave Germany with the children immediately if international travel restrictions were announced.
In compensation, the judge awarded the singer extra time with the four children over the Christmas break in his home in Los Angeles. Klum lives in Bel Air with her new husband.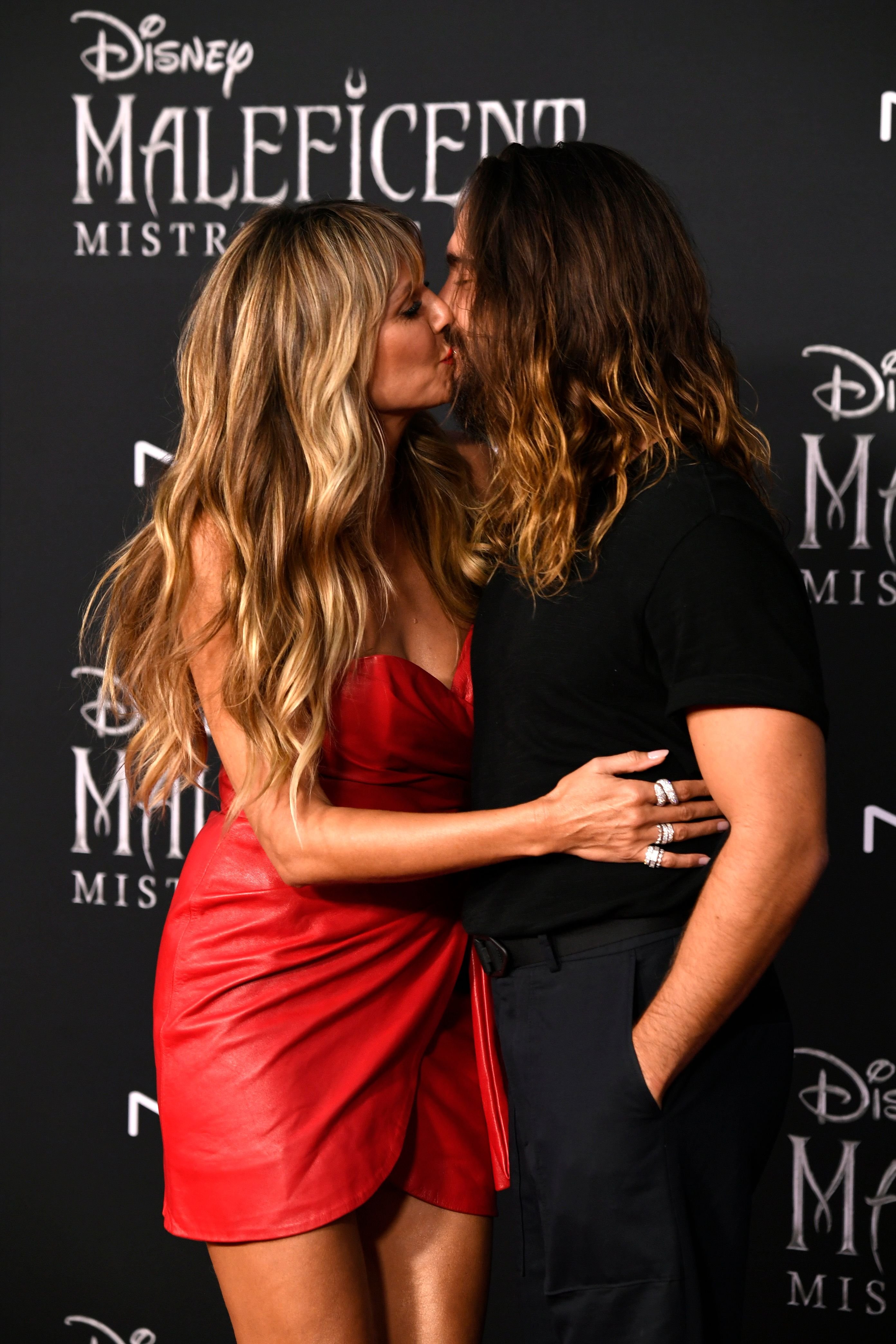 Heidi Klum and husband Tom Kaulitz at the premiere of "Maleficent: Mistress Of Evil" in September 2019 in Los Angeles | Source: Getty Images
LOVE AGAIN
Eight years after their break up, Seal is still single, but Klum remarried in 2019. The lucky man is Tokio Hotel guitarist Tom Kaulitz, who at 31 is 16 years Klum's junior.
The couple met in March 2018, introduced by a mutual friend who worked with Klum on Germany's "Next Top Model," and he swept her off her feet. Kaulitz is reportedly a loving and supportive stepdad to Klum's four children.
Please fill in your e-mail so we can share with you our top stories!