facebook.com/xephaniah
Mom Curates Hilarious Exhibit on the Floor Where Daughter, 10, Left One of Her Dirty Socks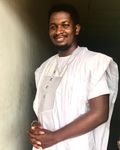 A Facebook mom has gone viral after she hilariously made one of her daughter's dirty socks a museum-worthy item in a bid to get her to clean up.
A mom on Facebook is now famously known for humorously curating one of her daughter's socks. The mom, Xep Campbell put up several images showing how she went creative with her daughter, Kestrel's dirty sock.
In her narration, Xep made it known that Kestrel had left her dirty sock on the bathroom's floor. Although she initially thought of picking it up, she decided against it to see if her daughter would pick it up.
However the poor sock spent a whole week on the bathroom floor while Kestrel's mom made it her specimen for a sociological experiment. Soon after Xep knew that Kestrel left the sock there on purpose and decided to outwit her.
Another mom, Tiffany Jenkins who runs the "Juggling the Jenkins" blog was also quite hilarious on social media.
The label carried Kestrel's name with a description called, "The Forgotten Sock." Well, Kestrel showed her mom she was into their little game as she got a wooden pedestal for the sock. The star mom added in her funny story:
"She gamed my shame. I figured as long as it [the dirty sock] was displayed, it deserved an audience so the barnyard animals arrived…"
A slew of pictures was attached to the post showing how Kestrel as her witty mom found a way to create entertainment out of her dirty socks. As each day went, more ornaments and characters were added to the sock display.
"The Forgotten Sock" soon garnered a vast audience on social media and Xep created a charity work out of it. She also asked fans to make donations to the Jumping Mouse Children's Organization and this has since brought positive results.
In more of her updates, the 45-year-old mom shared that the sock incident was a fun way of teaching her daughter the importance of cleaning up after herself, but it turned into something even more intriguing.
The now-famous mom also shared that she and her 10-year-old daughter were able to pull off their sock exhibition because of their shared sense of humour and zest for life.
Another mom, Tiffany Jenkins who runs the "Juggling the Jenkins" blog was also quite hilarious on social media as she shared her grievances with fans over the confusing spellings of some words.
The comedian who feigned frustration shows concerns in how she could teach her kids the dynamics of spelling words like "Know" and "one" and their pronunciations. Jenkins ended up going viral with many fans agreeing with her.
Please fill in your e-mail so we can share with you our top stories!