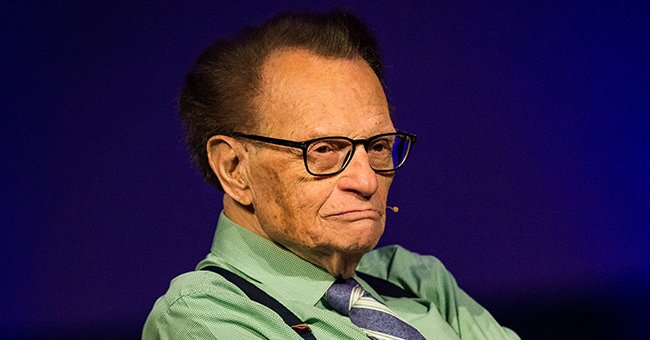 Getty Images
Daily Mail: Larry King, 87, to Pay Estranged Wife Shawn, 59, $33k in Monthly Spousal Support

Larry King is set to pay his estranged wife Shawn King $33,000 in monthly spousal fees and an additional lump sum of $20,000 amid their controversial divorce proceedings.
Renowned television host Larry King and his estranged wife Shawn King seems to have reached an agreement in their controversial divorce proceedings that have been on for a while now.
Per Daily Mail, the television personality has chosen to pay Shawn $33,000 in monthly spousal fees. According to documents obtained by the publication, the monthly spousal payment will last until April 29 of next year.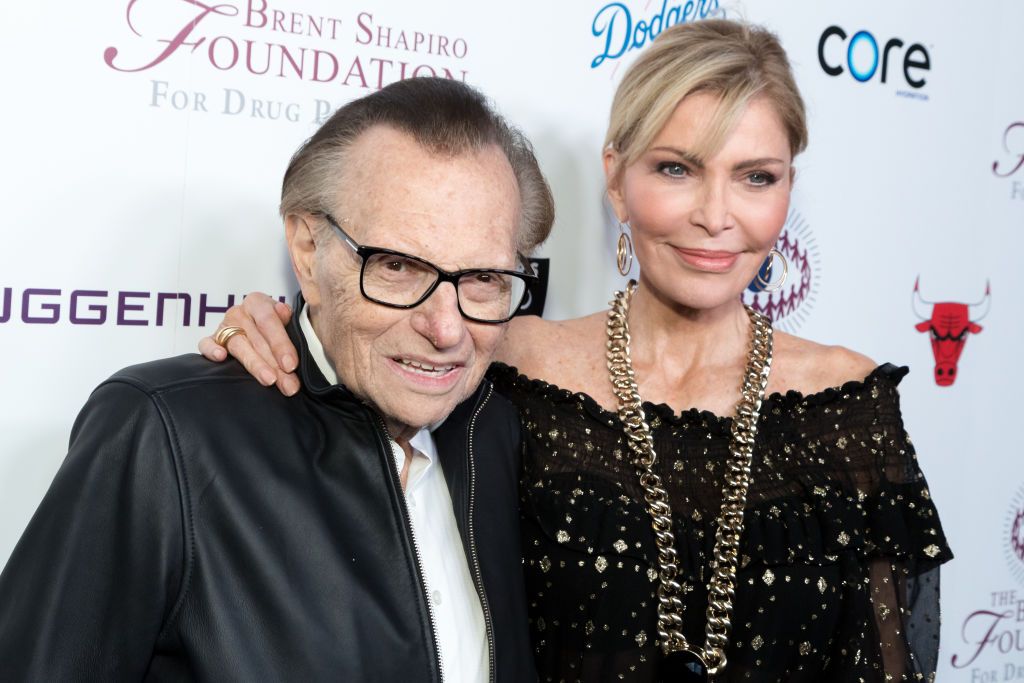 Larry King and Shawn King at The Brent Shapiro Foundation Summer Spectacular on September 7, 2018 | Photo: Getty Images
There is also an additional payment of $20,000 in a lump sum. Although the $33,000 seems to be a decent sum, it was noted that it only covers a third of Shawn's expenses listed for $90,000 in court papers.
Larry noted that their union got to a point where they didn't get along anymore
The "Hollywood Insider" host listed $25,000 for her rent, $12,000 on clothes, $3,500 on groceries, $4,500 on personal care, and lastly noted $6,300 for her luxurious Utah vacation home.
Away from Shawn's payment request, the 61-year-old allegedly has more than $7 million in property and assets. During her marriage to Larry, they made $4 million after selling their Beverly Hills home for $15.5 million.
Asides from the spousal fee and lump sum, Shawn is demanding that the 87-year-old be financially responsible for her legal fees. She claims that because she quit her modeling job to take care of their two sons.
Hence, he deserves to cater to that need. Documents also showed Shawn is accusing her ex-husband of disclosing a false income. The entertainment mogul listed $1.9 million annually from infomercials.
However, she contested it, citing his recent deal to host "The Millionth Question," estimated at $5 million. Fans may recall that Larry filed for divorce from Shawn in August, citing irreconcilable differences.
According to some reports, the split caught Shawn by surprise as she had no idea beforehand. It was alleged that she was trying to change his will at the time of the separation.
In a candid interview with People Magazine, the "Larry King Live" host disclosed the array of issues behind his surprising split from Shawn, who he was married to for 22 years.
Larry noted that their union got to a point where they didn't get along anymore. The television host also cited their huge age difference and religious disparities as contributing factors.
Shawn was Larry's seventh wife, and they welcomed sons, Chance, and Cannon. Their longtime marriage was often plagued by rumors of infidelity, with the former lovers temporarily splitting in 2010.
The divorce proceedings come after it was revealed that
Larry
spent his 87th birthday
in the hospital
due to a blood-flow issue. Luckily, the legendary broadcaster recovered quickly and doing better.
Please fill in your e-mail so we can share with you our top stories!