Larry King's Estranged Wife Shawn Reportedly Seeks $33K a Month in Spousal Support Amid Divorce
Shawn King is requesting for $33,100  spousal support from her estranged husband, Larry King, to whom she was married for nearly 22 years.
Larry King's estranged wife, Shawn Southwick King, is reportedly asking for monthly spousal support from the iconic talk show host, nearly a year after he filed for divorce.
As reported by People, court documents filed on Friday saw Shawn requesting a minimum of $33,100 as temporary spousal support from Larry. She is also said to be asking for retroactive payments for every month since he filed for divorce.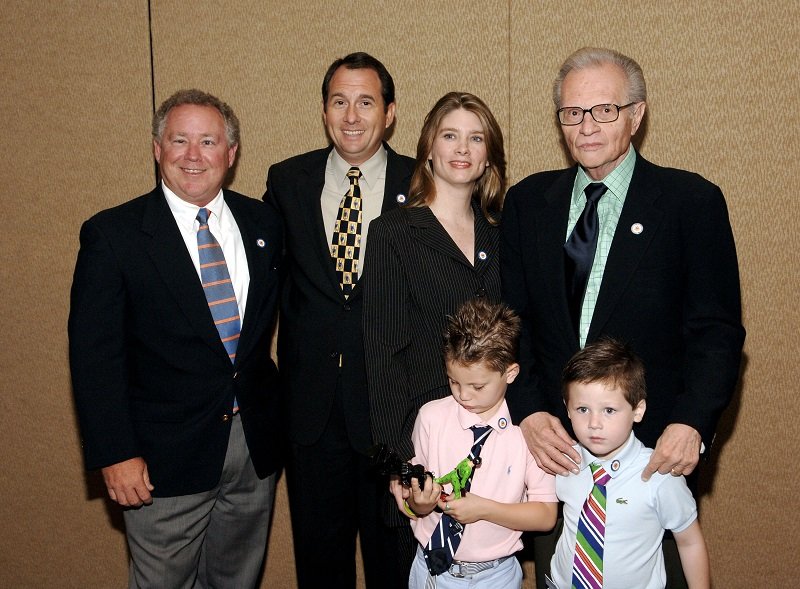 Larry filed for divorce from Shawn in August 2019 after nearly 22 years of marriage. The duo tied the knot on Sept. 5, 1997, and welcomed two sons together, Cannon and Chance.
Shawn, an actress, and a singer noted in the court document that she put her career on hold during her marriage. She and Larry agreed that she should be a stay at home mom and raise the kids.
To this effect, Shawn explained that she is currently financially dependent on Larry amid their divorce process and seeks him to meet and pay her living expenses.
When Larry and Shawn got married in 1997, he had already been divorced seven times. Two of the divorces were from the same woman whom he tied the knot with twice.
In February, Larry spoke about his marriage to Shawn and expressed his sadness over the end of their union. Opening up about the events that led to their separation, Larry admitted that they stopped getting along for some reasons.
First is the 26-years age gap between them with Larry being the older of the pair. He also mentioned how their different religious beliefs caused little problems in the marriage.
However, despite the end of their marriage, Larry wishes Shawn the best in life, and he admitted that they both still have love for each other.
In May, Larry's career took a turn when he signed a $5million deal for a podcast show expected to center around celebrity interviews. However, this exciting news was no preparation for the tragedies he would experience in the following months.
Last month, Larry suffered a terrible loss after his 52-year-old daughter Chaia died following a battle with lung cancer. This came only weeks after his 65-year-old son, Andy, died from a suspected heart attack.
This double tragedy left him heartbroken, and with the recent court filings from Shawn, it goes without saying that Larry is going through difficult times. However, tough times may last, but tough people definitely last longer.