'Good Times' Star BernNadette Stanis AKA Thelma, Sparkles in Red Dress with Matching Lipstick
American actress BernNadette Stanis is famous for her role in the CBS sitcom "Good Times" and her astonishing beauty, which she displayed once more in a recent post on her Instagram page. 
66-year-old actress BernNadette Stanis reminded everyone of her beauty in a post she made on her Instagram page on Thursday night. 
She shared a video that showed her adorned in a red dress, which she accessorized with a gorgeous silver necklace. The actress's long fringed blonde and brown hair matched her outfit perfectly.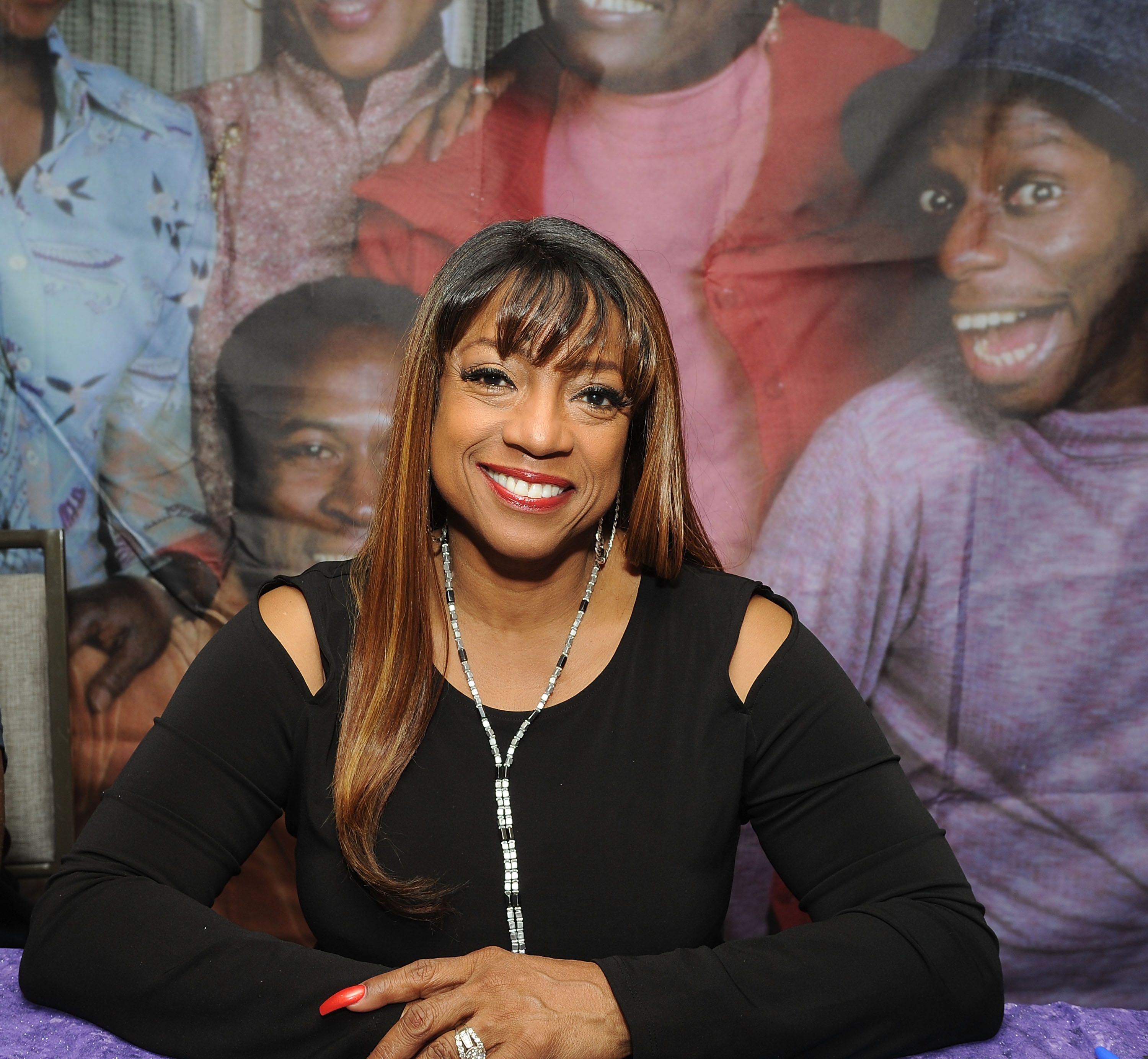 Stanis wore red lipstick to go with her red outfit. She revealed she is on the social media network Cameo and was excited to create a personalized video for fans for the stay-at-home holiday season. 
Stanis urged fans to book her on Cameo for their friends and family so that they could all have a good time. She ended the video with a beautiful smile and captioned it with the same words she said, and multiple hashtags. 
Expectedly, Stanis's video generated a host of reactions from her over 94,000 followers on Instagram. One of them gushed over her beauty, saying she is a fine woman. 
Another fan expressed their love for Stanis, sharing that they grew up watching "Good Times" and continue to watch it every Saturday.  A third fan said the actress is still so beautiful. 
Her parents wanted the best for their children and made sure they had the best education.
Stanis was born and raised in Brooklyn, New York. She learned how to dance as a child from her grandmother who taught her tap dancing lessons when she was just five years old. 
Stanis began acting when she was in high school. She attended the Julliard School of Performing Arts, where she graduated with a Bachelor's degree in Drama. 
As a teenager, Stanis competed and won in the Miss Brooklyn beauty pageant and was the first runner-up at the Miss New York State beauty pageant. A director soon discovered her and told her about a role in a CBS sitcom. 
Stanis auditioned for the role and debuted as Thelma Evans when "Good Times" premiered in 1974. The actress appreciated her parents' impact on her life. 
When asked how she got to study at Julliard, she revealed her parents wanted the best for their children and made sure they had the best education. 
Stanis also told GetTV that she was emotionally prepared for success because her parents were very strong. Hence, she knew she had to do the right thing for them, her brothers, and her sisters.
Throughout her remarkable career, Stanis has made friends with many celebrities, including Eddie Murphy, Ricky James, Whitney Houston, Spike Lee, Mike Tyson, and many more. 
She is a mother of two daughters, Dior Ravel and Brittany Rose. Stanis lives in Los Angeles, California, where she continues to perform. She is also an accomplished writer and published the book "Situations 101" in 2006.