TD Jakes' Daughter Sarah Shares Heart-Melting Photo of Her Husband & Daughter Riding a Bike
Renowned church leader T.D. Jakes' daughter, Sarah, shared a heart-melting picture of her beloved husband Toure spending quality time with their adorable daughter.
Sarah Jakes Roberts, the daughter of acclaimed bishop Thomas Dexter "T.D." Jakes of The Potter's House, gave fans a glimpse of what her husband, pastor Toure Roberts, is like if he's not doing church services.
She took to Instagram to share a snap of Toure hanging out with their daughter while riding a bike. Seeing her little girl bond with Toure was nothing short of special for Sarah.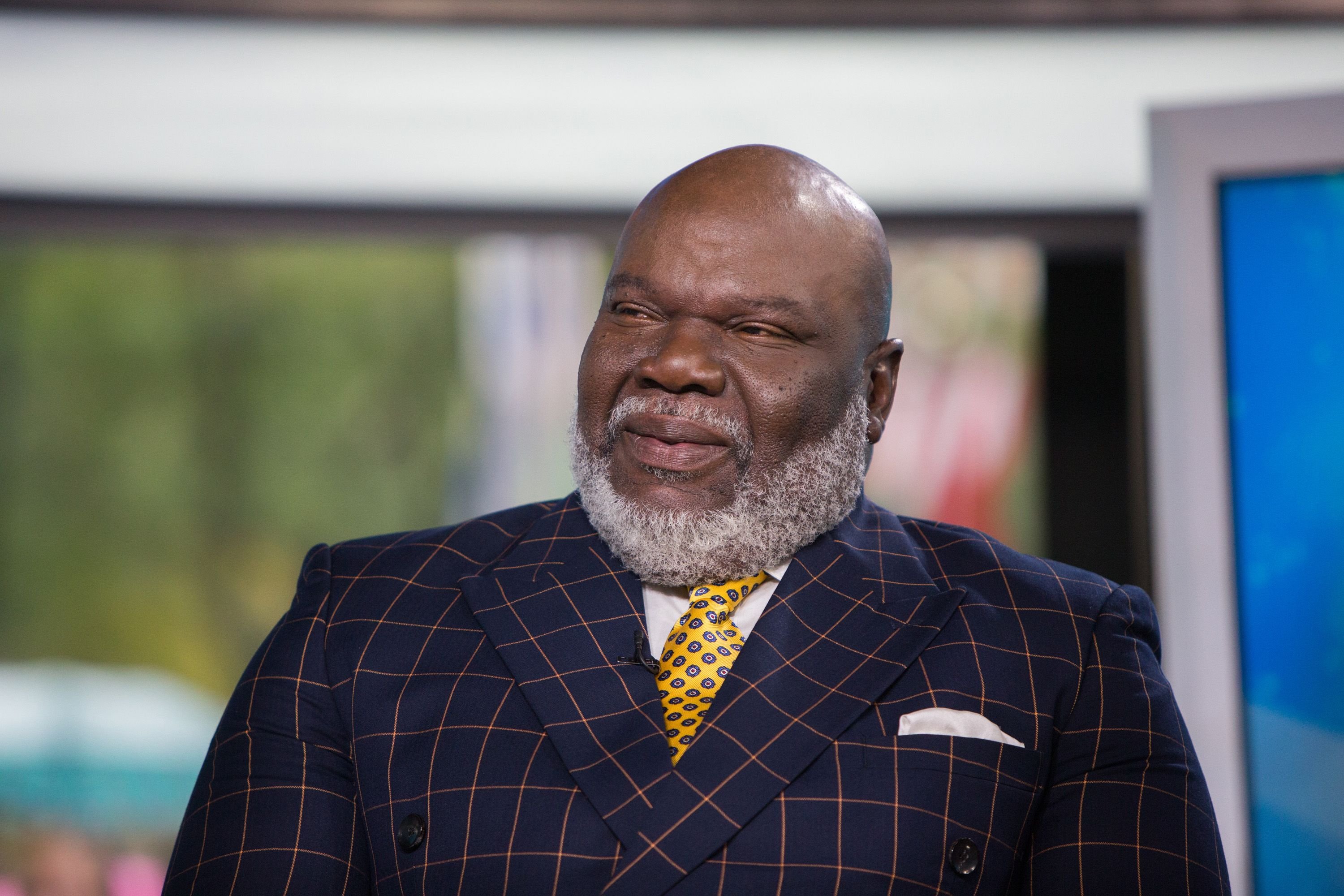 A SWEET FATHER-DAUGHTER MOMENT
In the picture, Toure, who donned dark-colored sweatpants and a hooded jacket, rode a bike while carrying his daughter at the front. She was dressed in a relaxed grey outfit and black sneakers.
As her gaze followed her husband's biking activity, Sarah couldn't help but gush over her sweet husband's bonding time with their daughter. She wrote:
"Me: The kind of man that gets on the bike to show his little girl what it's like to ride on the handle bars of the bike. God: I got you."
THEIR PRICELESS MOMENT
Many fans took to the comment section to express their thoughts about Toure's sweet moment with his daughter. One fan wrote, "Love in action," while another one noted that seeing their bond is heart-warming.
Sarah is one lucky wife as she found a perfect partner in Toure. Another fan also noted that the father-daughter bond looked precious and priceless. 
Sarah, who became a mother at 14, worked on becoming a better version of herself.
AN ADMIRING TANDEM
Sarah and Toure are one of the most admired couples by gospel music fans. Jakes, The Potter's House bishop, felt proud that his daughter married a God-centered man. 
After the two had finalized their divorces from their previous relationships. Toure proposed to the "Lost and Found" author in September 2014. The loving couple tied the knot in November of the same year.
BECOMING A BETTER WOMAN
Sarah once married NFL star Robert Henson in a "fairytale" wedding in 2008. However, their partnership didn't last long and they went through a difficult public divorce.
Sarah, who became a mother at 14, worked on becoming a better version of herself. She started leading a ministry and opened a business and a fashion line.
She also founded a movement dedicated to women called "Woman Evolve." The group aims to help women shatter glass ceilings and to provide them opportunities in making a difference in their own way.
One of the most sought-after media personalities, Sarah has come a long way after a rough past. She is now blessed with a wonderful husband and four children.
With her success in the industry, she reportedly made an impressive purchase on a luxurious $4-million dollar home in Calabasas, California in August.