Dolly Parton Saved 9-Year-Old Actress Filming 'Christmas on the Square' — Here's What Happened
Country star Dolly Parton recently saved a young actress by pulling her away from the path of an oncoming car while filming her new holiday movie. 
Add superhero to Dolly Parton's long list of titles because she just saved a 9-year-old actress named Talia Hill from premature death by getting her out of an oncoming car's way.
This happened while she was shooting her new Netflix holiday movie, "Christmas on the Square." Apparently, Talia had been on her way back to the movie set after going to get hot chocolate when she felt Parton yank her back.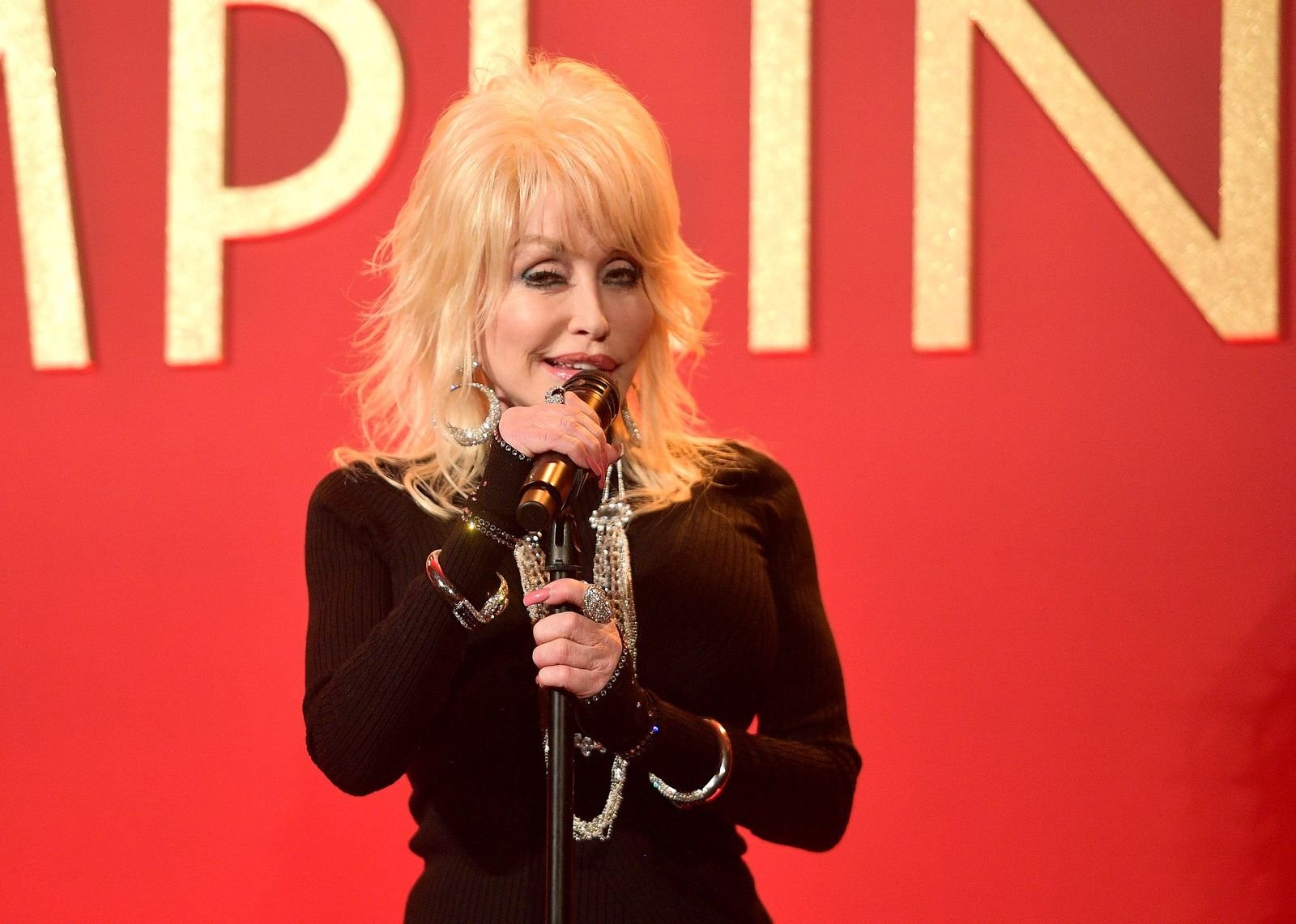 While Talia was still wrapping her head around the fact that she almost lost her life, Parton acted like it was something she got to do every day, even going as far as joking about being an angel like the one she will be portraying in the holiday movie. 
Talia's siblings, Tristan, 16, and Tyson, 13, will also feature in the movie thanks to their mother, Tonia Hill, who has spent more than two decades working with Walt Disney World before being laid-off due to the pandemic. 
Since her dismissal, Tonia has been more fixated on her children's career in show business. The proud mother even assists her daughter by correcting her mistakes while practicing for her role.  
Tonia and her brothers are having a great time working side by side with Parton. They have described being in her company as an uplifting experience.  
The veteran singer was dressed as a sexy Mrs. Claus!
The famous country star has been keeping busy these past couple of months. Not only did she release her new memoir, but she also dropped a holiday album which she titled "A Holly Dolly Christmas." 
The album was released on October 2, and it is allegedly her first-ever Christmas album since 1990. Parton has also been holding concerts all over. 
Earlier this year, she performed for a friendly crowd during the "Christmas in Rockefeller Center," and the veteran singer was dressed as a sexy Mrs. Claus!
The talented singer was wearing a red and white dress, which she coupled with hot red heels. On December 6, she starred in a CBS Christmas special called "A Holly Dolly Christmas."
That is a lot of major projects for a 74-year-old actress, but if anyone can pull it off, it is Parton. Her new holiday movie "Christmas on the Square" will be available for streaming on Netflix by November 22, and fans can't wait to see how it goes.