Carrie Underwood Almost Never Made It on the Plane to 'American Idol' — Recap of Her Career
Since breaking out in 2005 after winning "American Idol," singer and songwriter Carrie Underwood has enjoyed an impressive career, but that might not have been the case if she did not make the plane to Los Angeles for the show. 
Carrie Underwood is one of the most successful "American Idol" winners ever and continues to make chart-topping records in what has been an amazing career. 
In November, she wrote an article for Guideposts. In it, she narrated her career journey from her childhood to auditioning and winning "American Idol" and becoming a wife and mother. Take a look at the singer's career.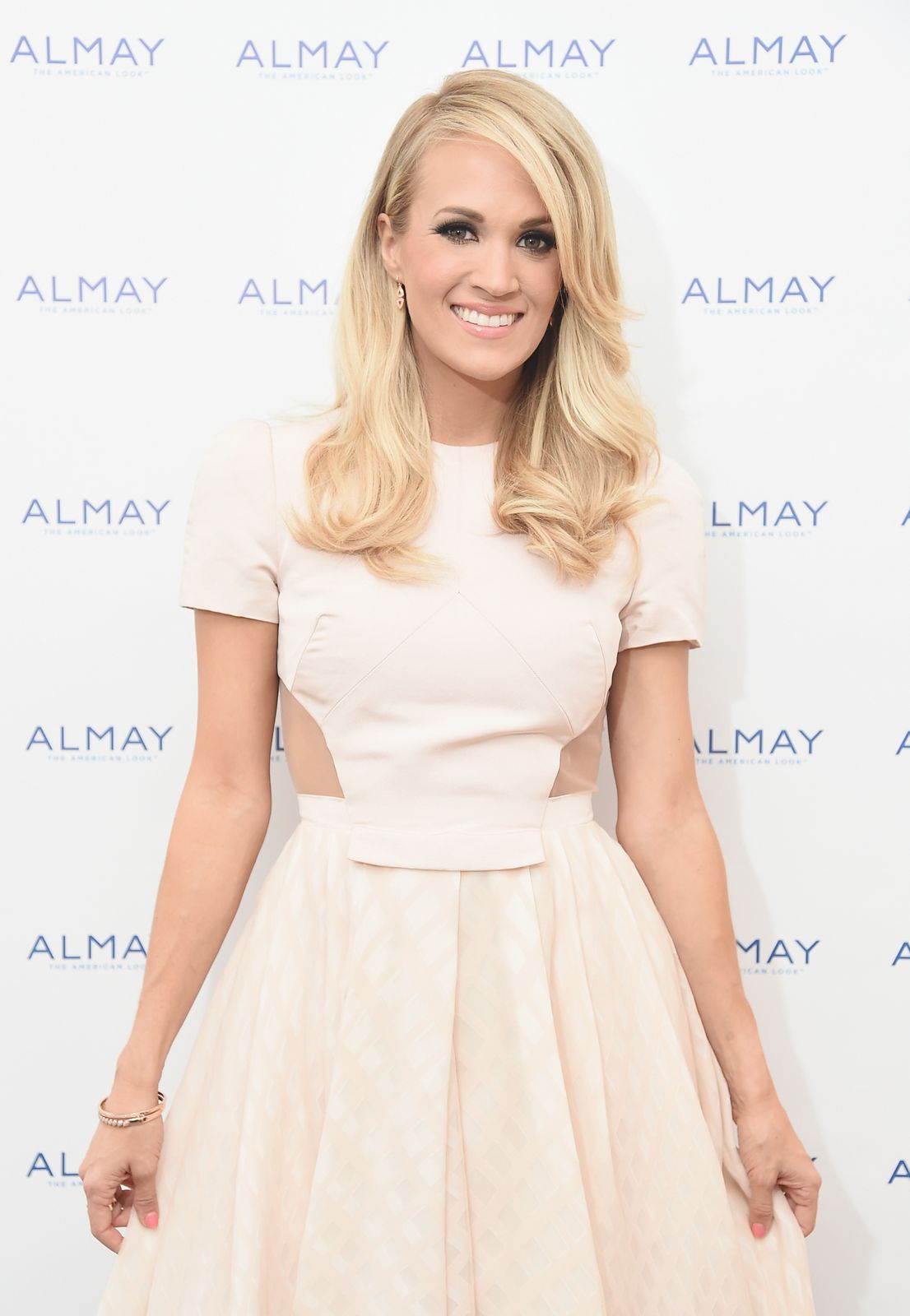 GROWING UP IN OKLAHOMA
Carrie grew up in the rural town of Checotah, Oklahoma, with her parents, Carole and Steve Underwood, and her two older sisters, Shanna and Stephanie. 
She describes Checotah as a quiet place with good people. Her dad worked in the paper mill while her mom was an elementary school teacher. Carrie was raised on her family's farm and always helped out with her sisters. 
As a child, she performed at Robbins Memorial Talent Show. Carrie also sang at her local church and events in Checotah. She describes the Christmas spirit in the town as contagious.
AN AMERICAN IDOL
One summer before Carrie's school year, she was at home watching television when she saw the news about the "American Idol" auditions. When she checked online, she found out that the closest auditions were being held in St. Louis.  
Carrie asked her mom how far St. Louis was to them. Carole said it was about six to seven hours by car. Carrie thought it was too far and dismissed the thought of going for it.
However, her mom asked her why she wanted to know. When Carrie told her about the auditions, she offered to drive her there. 
She saw many talented people trying to get the golden ticket to Hollywood and became terrified. Her fear intensified each time she had to sing in front of the judges. She always got nervous but would pray to God and leave it in His hands. 
She made it to Hollywood, but while her parents drove her to the airport, she discovered she forgot her lip liner. Carole bought lip liners for her daughter at a grocery store. 
However, Carrie started crying when she thought about going to Hollywood all by herself and competing with many talented people and even considered not going.
Her dad turned to her and told her they could go home right now and never talk about it. Carrie took a deep breath and decided to go. The rest is history.
CARRIE'S CAREER HIGHLIGHTS
Carrie recently won the Entertainer of the Year Award alongside Thomas Rhett at the 2020 ACM awards. It highlighted her incredible career achievements, which are still ongoing. 
Following her victory at "American Idol" in 2005, she signed a million-dollar contract with 19 Recordings and Arista Nashville. She soon released her first album, "Some Hearts," in that same year. 
The album earned her three Grammy Awards and became the best-selling solo female debut album in country music history. Six albums have since followed that remarkable debut album, including her recently released first Christmas album. 
All of Carrie's albums have taken the No.1 spot. She has sold over 65 million records worldwide. The singer also has countless endorsement deals with multiple global brands. 
In addition to these, she has a chic athletic line, CALIA, which she launched in 2015. Carrie also has a fitness app, Fit52, which aids its users in maintaining a healthy and fit body while carrying out their daily activities. 
Carrie is also an author and published her book, "Find Your Path" this year. Like her records, the book soon became a New York Times Bestseller. She and her husband, Mike Fisher, took part in a series, "Mike and Carrie: God & Country" last year.
CARRIE'S DEBUT CHRISTMAS ALBUM
In September, Carrie debuted her first Christmas album, "My Gift," which featured a collaboration with her son, Isaiah, 5. She followed the album's release by debuting the song, "Favorite Time of Year," which will be a bonus track on the album. 
Carrie told People that "Favorite Time of Year" is a happy, joyful Christmas song and is about the season's fun aspects. She added that fans would smile when they hear the song. 
Carrie, her husband Fisher, a retired NHL star, and their two sons, Isaiah and Jacob, 21 months, spent Christmas in their home in Nashville, Tennessee. 
The cute family undoubtedly spent the holidays taking part in their family traditions like decorating the Christmas tree and going to church. They probably also listened to Carrie's Christmas album on loop.