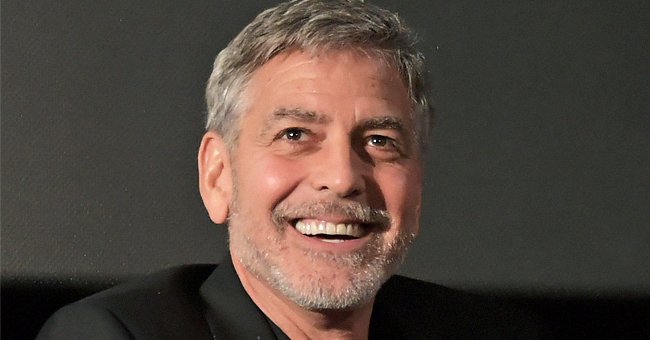 Getty Images
11 of George Clooney's Sweetest Quotes about Being a Dad
George Clooney is a Hollywood legend whose acting reputation goes before him in the industry. Alongside his thriving career, Clooney is a father of two kids who he heavily dotes on.
For many years, George Clooney saw himself drift in and out of relationships and one marriage. After a long time, he decided to go down the matrimony way again when he met human-rights lawyer Amal Clooney.
Soon after, fans witnessed his transition into fatherhood when he and his wife welcomed their adorable twins, Alexander and Ella Clooney. The bundles of joy rather caught their famous dad off-guard as he was initially shocked to find out he was having two babies.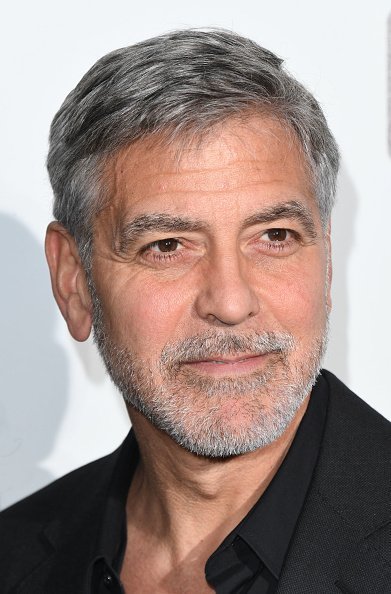 George Clooney at the "Catch 22" UK premiere on May 15, 2019 in London, United Kingdom | Photo: Getty Images
TRANSITION TO FATHERHOOD
However, Clooney would not have it any other way as he keeps basking in fatherhood. Once speaking about his transition into becoming a parent, the award-winning star shared that he was scared of how delicate they were during infancy. He shared:
"Listen, I'm scared to death; it's terrifying. You're afraid of breaking them. They're so little."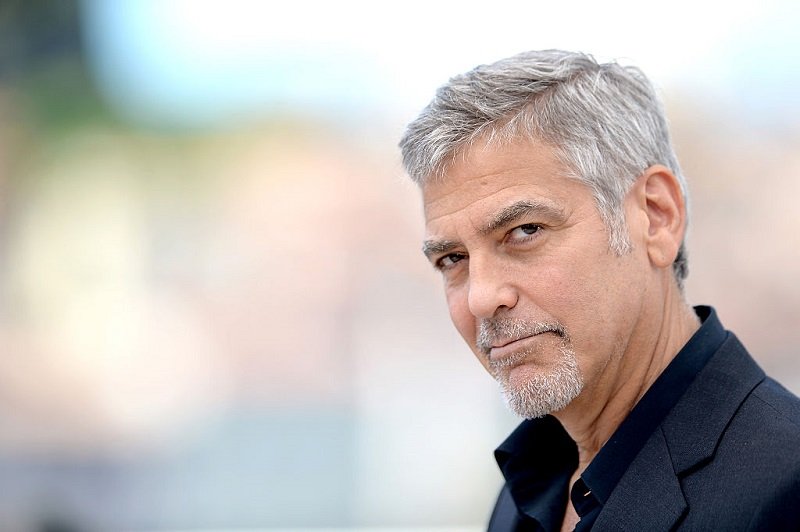 George Clooney on May 12, 2016 in Cannes, France | Photo: Getty Images
SOME NAUGHTY LESSONS
The star dad, who is undoubtedly smitten by his little ones, could not hold back on sharing that he was already brimming at the seams to teach them some of his tricks. Clooney divulged one of his naughty acts:
"I'm already trying to teach my children dirty tricks. Like the peanut butter on the tennis shoe move..."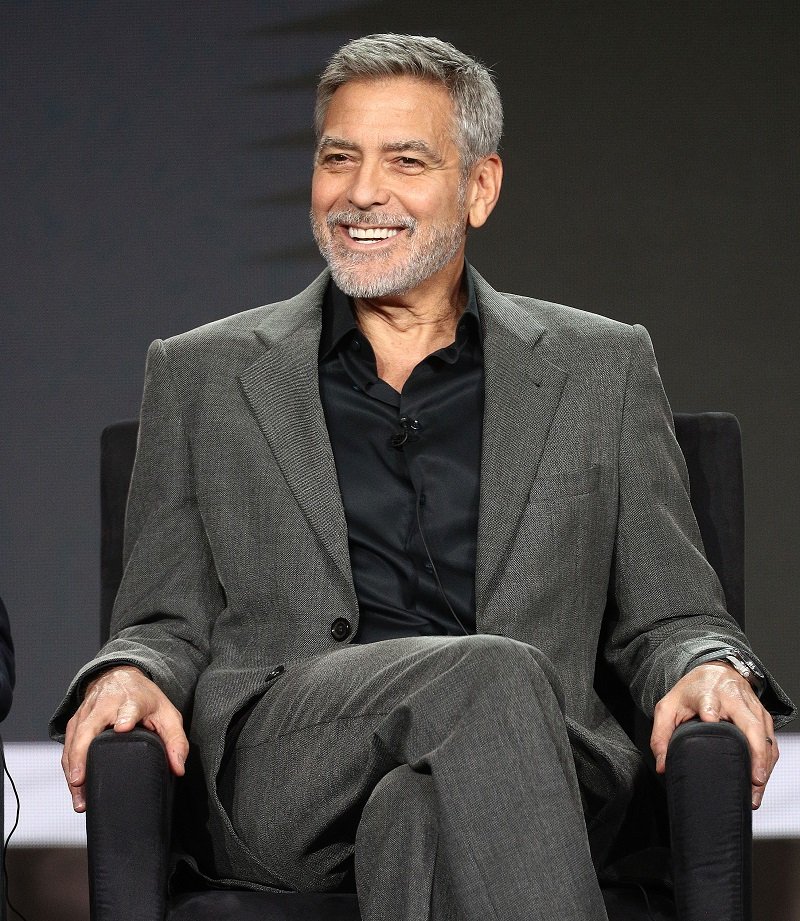 George Clooney on February 11, 2019 in Pasadena, California | Photo: Getty Images
TEACHING MORALS
The "Ocean's Eleven" star got serious as he talked about the fact that his children were born into luxury. Clooney, 59, stressed the necessity of instilling values in his children about the dynamics of life. He stated:
"Just because you happen to have been born into a sort of lucky situation in many ways...you want to make sure they're empathetic and compassionate…"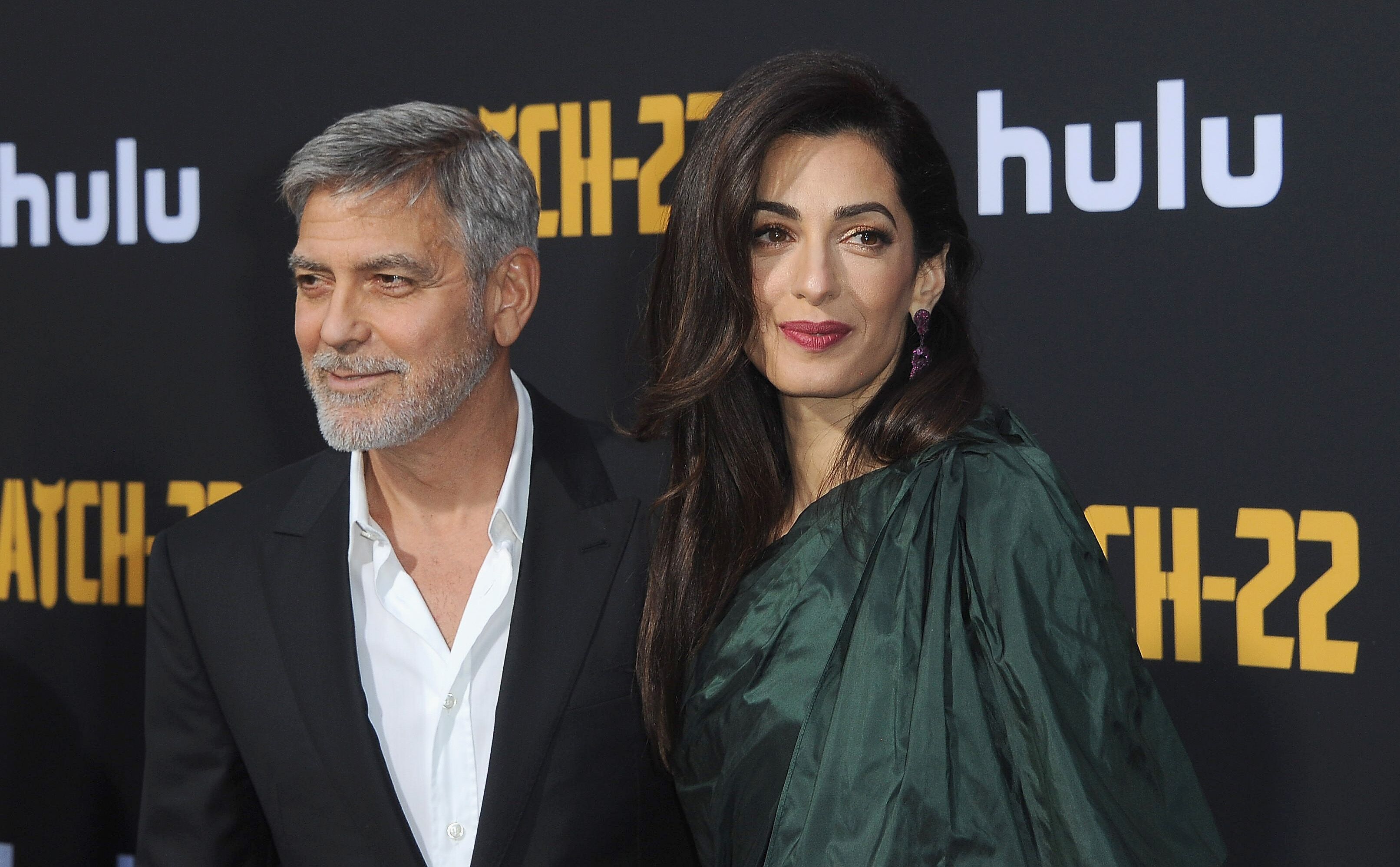 George and Amal Clooney at the Hollywood premiere of "Catch-22" in May 2019 | Photo: Getty Images
LATE START ON FATHERHOOD
Once speaking on the amount of time it took him to try fatherhood, the actor shared that all he could do now was play catch up. He added:
"... Is there a perfect age to become a parent? Look, I left it so late that I'm the last person to talk to about child-raising because I'm no expert…"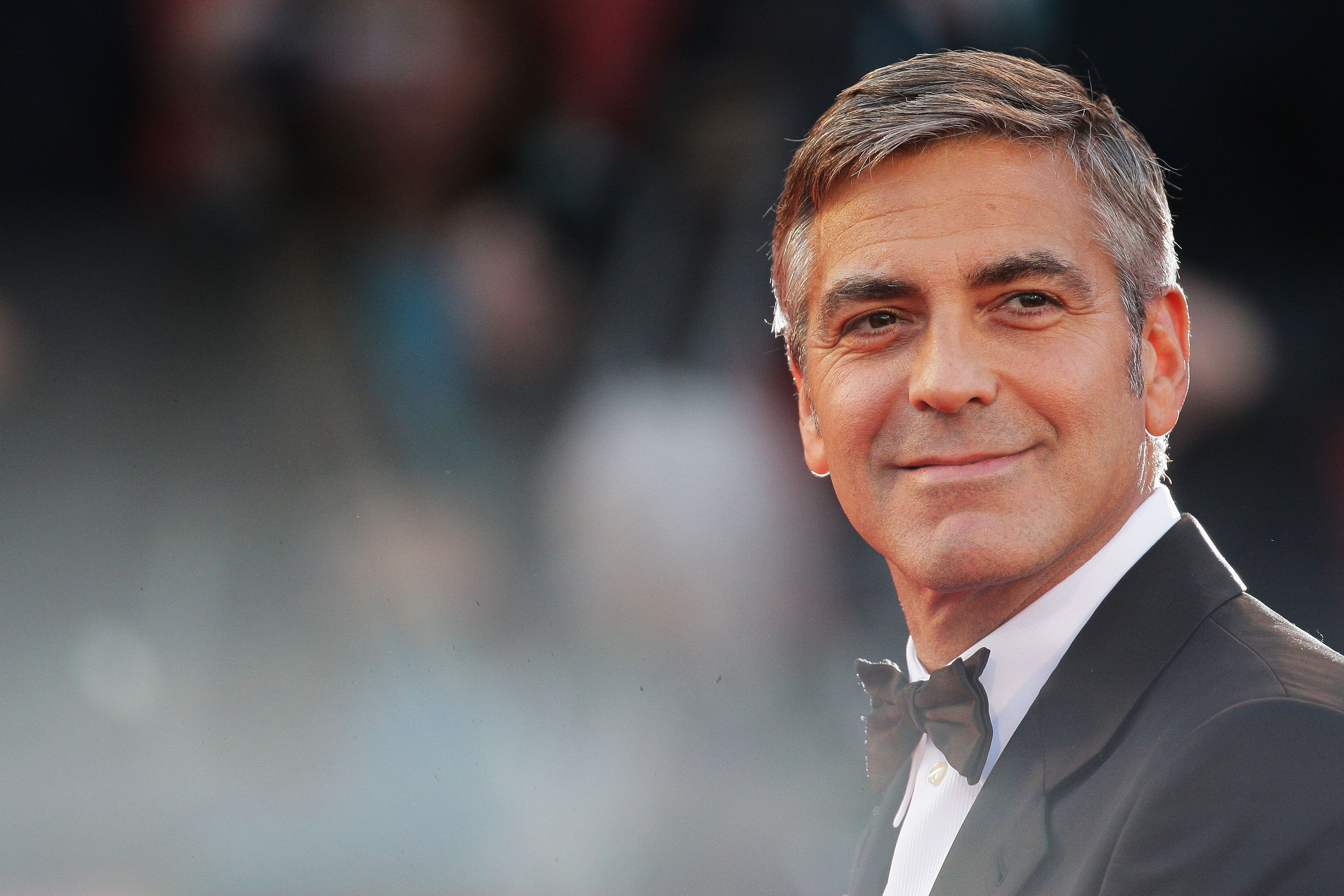 George Clooney at "The Men Who Stare At Goats" premiere at the Sala Grande during the 66th Venice Film Festival in 2009 | Photo: Getty Images
NEW LEVEL OF RESPONSIBILITY
The movie legend, who once admitted to sometimes crying when he was tired, shared that becoming a dad gave him a new level regarding his sense of responsibility. He relayed:
"...but when you have children of your own, you realize you are responsible for their lives in a way you haven't been before…"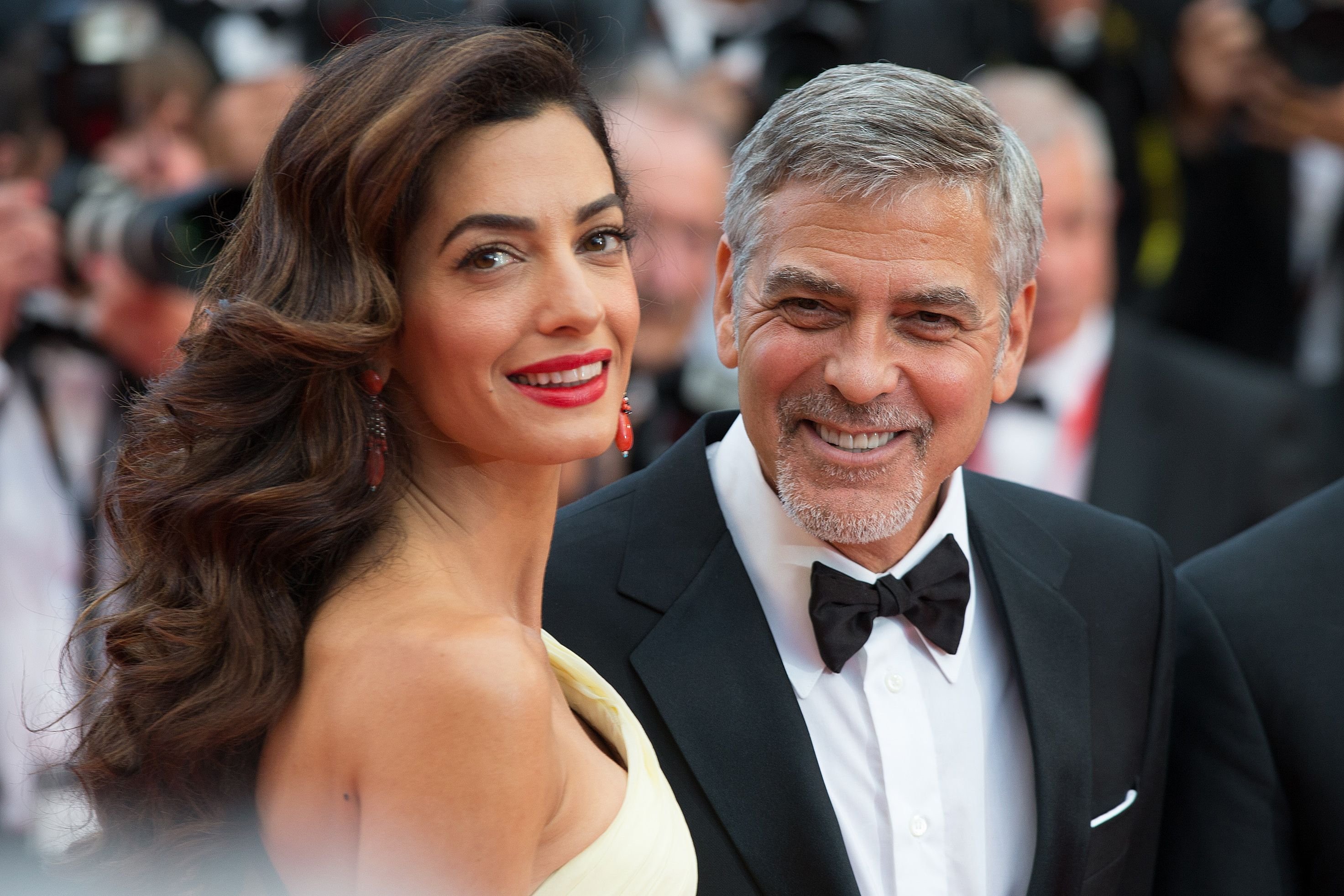 George and Amal Clooney at the 2016 Cannes Film Festival for the screening of "Money Monster." | Photo: Shutterstock
PARENTHOOD GOALS
Speaking on all he wishes to achieve as a parent, Clooney listed some of the attributes he wanted to impart to his kids. He asserted:
".... I want them to be happy. I want them to have a sense of humor. I want them to be interested in things. I want them to be compassionate about other people's plights…"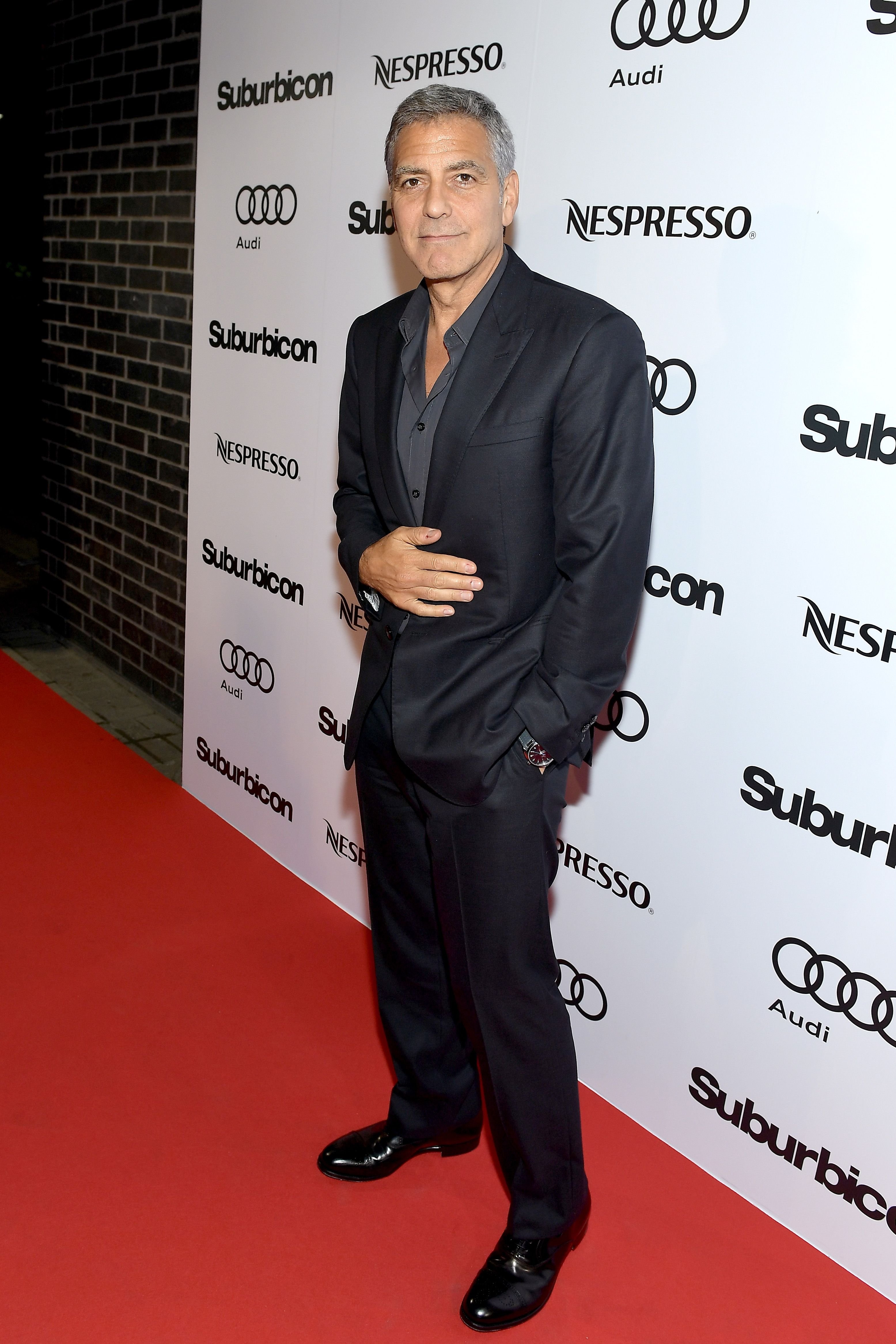 George Clooney at the "Suburbicon" post-premiere party at the Toronto International Film Festival on September 9, 2017, in Canada | Photo: Getty Images
THE TWINS' PERSONALITIES
Clooney's face lit up like a decorated Christmas tree as soon as he shared tidbits about his twins' unique personalities. He revealed:
"Really, they're funny kids. He just eats and eats and sits and goes, 'Uh-uh,' and I have never seen anything eat so much in my life. And she's very delicate and feminine…"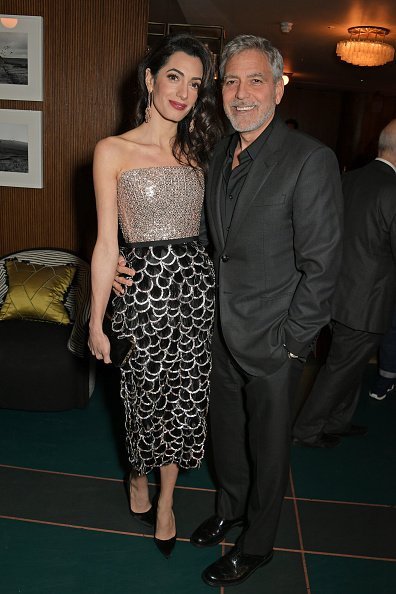 Amal Clooney and George Clooney at White City House on May 15, 2019 in London, England | Photo: Getty Images
JOINING FATHERHOOD
Clooney, who starred in "ER," shared his feelings about joining the fatherhood club, noting that it was a new experience, but nonetheless welcomed. He mentioned:
"... I'm excited to see who these two people are going to be in life. I'm very proud to be [a dad]. I feel honored to be a part of it."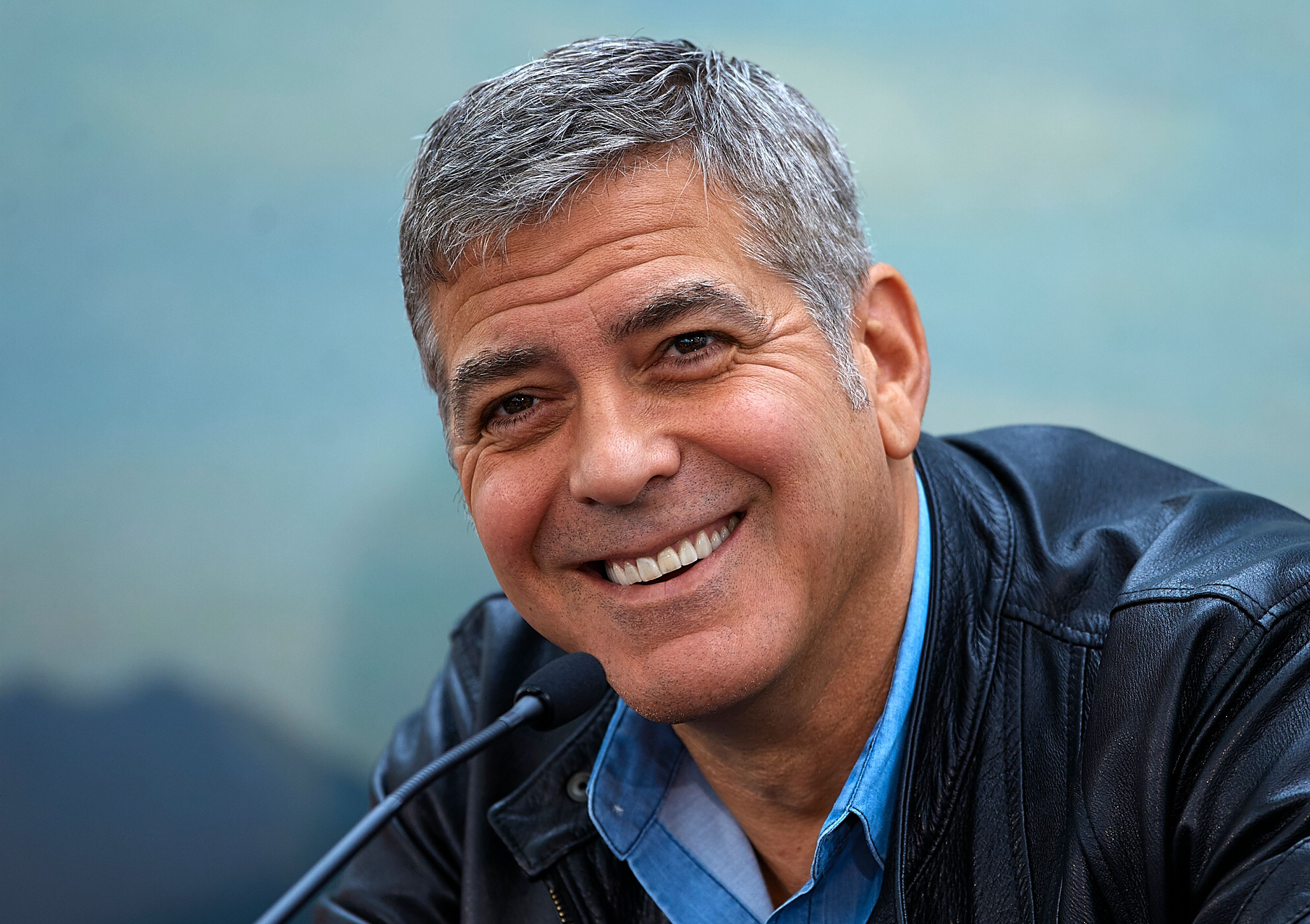 George Clooney at at the 'Tomorrowland' Press Conference at the L'Hemisferic on May 19, 2015 | Photo: Getty Images
INSTILLING LIFE LESSONS
The Oscar-winning actor is quite keen on making his kids realize life lessons as they grow so they could be sensitive about others who don't have it as great as they do. He declared in an interview :
"... That's going to be Amal's and my job to teach our children, and it's an important one."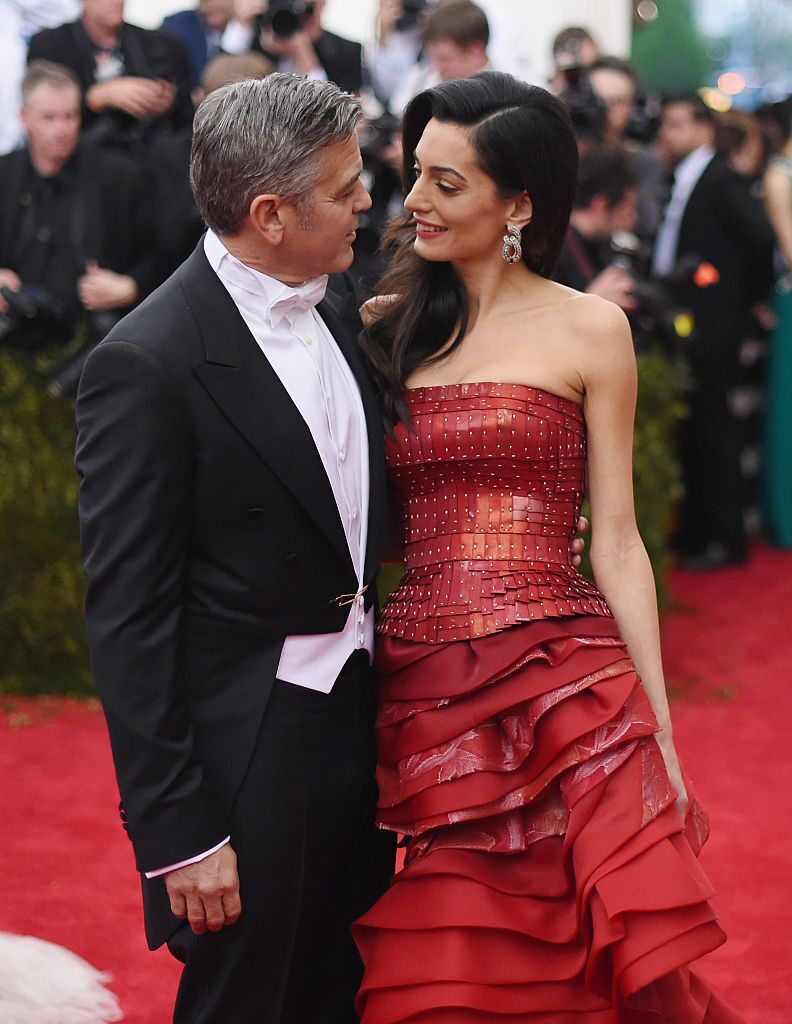 George and Amal Clooney at the "China: Through The Looking Glass" Costume Institute Benefit Gala at the Metropolitan Museum of Art in 2015 | Photo: Getty Images
FATHERHOOD SCHEDULE
Amid the quarantine, Clooney spent more of his free time getting accustomed to cleaning up as the kids were still little. He mentioned that it was no easy feat:
"It's been a while since I've done 15 loads of laundry in a day and mop floors... I felt like my mother in 1964, because she had two kids and no help."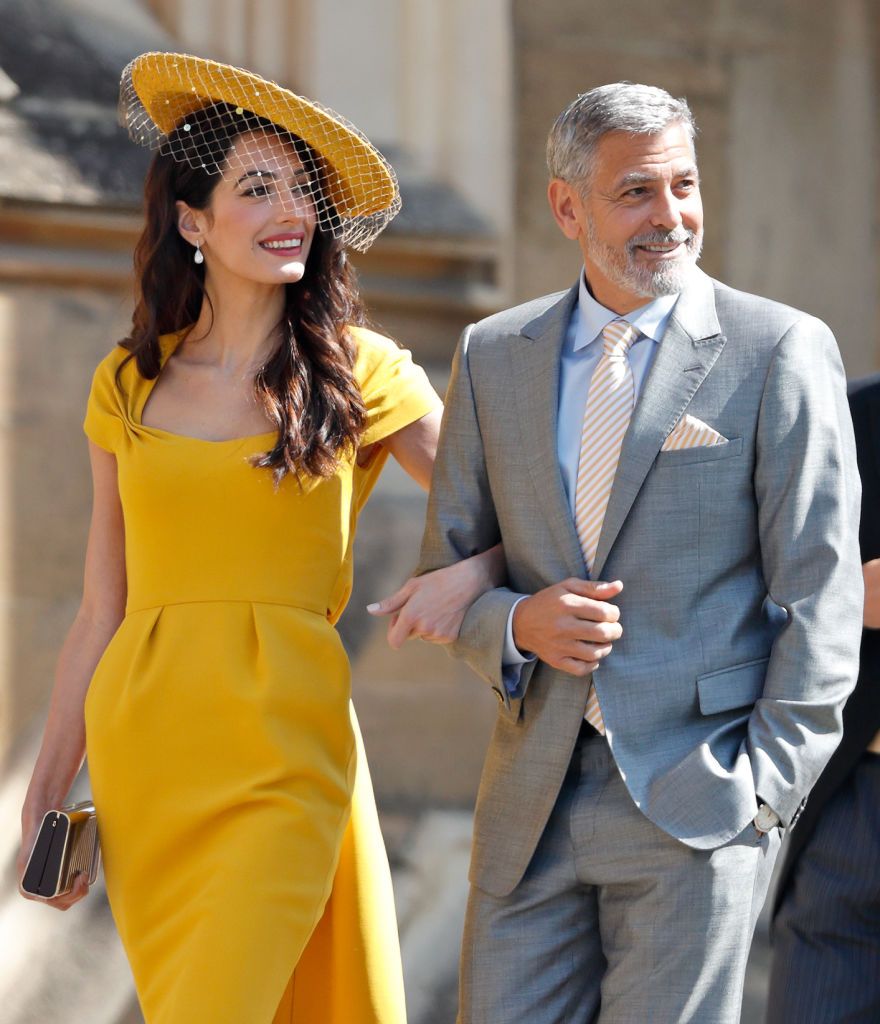 Amal Clooney and George Clooney at the wedding of Prince Harry to Ms Meghan Markle at St George's Chapel, Windsor Castle on May 19, 2018 | Photo: Getty Images
A WELCOMED CHANGE
The 59-year-old might have gotten all sunny about fatherhood when he found out he was becoming a dad, but that was not always the plan. He talked about his first reaction to fatherhood:
"They're like, 'You got a baby boy!' and I was like, 'Baby boy, fantastic!' And they go, 'And you got another one there.' I was up for one. All of a sudden, it's two…"
Just like the twins did, Clooney's beloved wife, Amal, changed his life, and although he did not plan for marriage or fatherhood, he could not be happier that he was living it up.
Please fill in your e-mail so we can share with you our top stories!