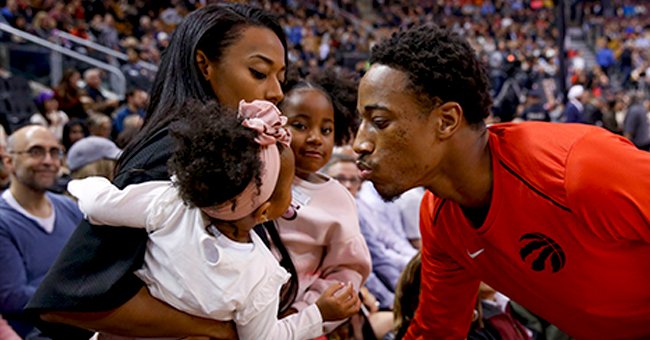 Getty Images
TMZ: DeMar DeRozan's 7-Year-Old Daughter Was the First to See Intruder during Home Break-In
NBA star Demar DeRozan's daughter has been crowned a hero after she reportedly called attention to the presence of an intruder in their LA home.
Demar DeRozan's daughter proved that not all heroes wear capes when she single-handedly foiled the plans of an intruder who broke into their home in Los Angeles last month.
According to TMZ, the suspect, 22-year-old Justin Bergquist, had been moving around the house shirtless for some minutes before he ran into DeRozan's daughter.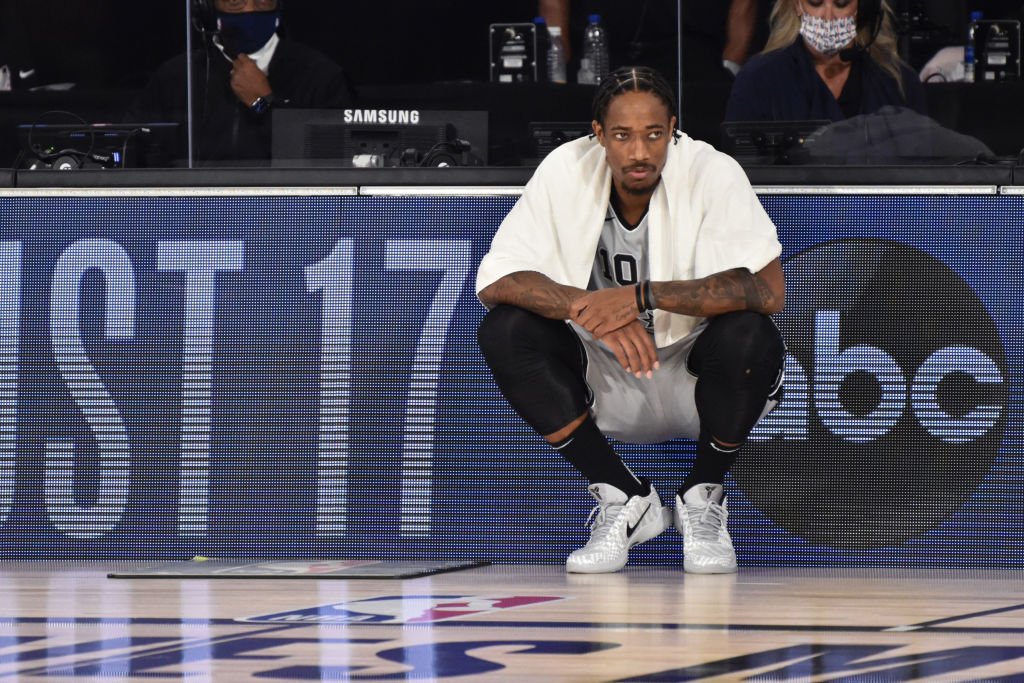 DeMar DeRozan of the San Antonio Spurs waiting to get in the game against the New Orleans Pelicans on August 9, 2020. | Photo: Getty Images
A 7-year-old girl facing down a full-grown man is not good odds — he motioned her to keep quiet, but instead, she took to her heels, raising the alarm, at which point Bergquist bolted and escaped.
While DeRozan made sure the environment was safe again, his girlfriend called the police, and they eventually tracked Bergquist down and had him swiftly apprehended.
When he was questioned, Bergquist confessed that he had initially been looking for Kylie Jenner's home and that it was an accident that he ended up at theirs.
The DeRozans had alleged that Bergquist significantly damaged the glass sliding door he used when he made his way in. The damage will reportedly cost $15,000.
He tagged his time in the protest as one of the most peaceful and joyful days of his life.
Bergquist now faces a felony burglary charge and he has been ordered to keep a safe distance from Jenner's and the DeRozan's homes.
The experience hardly shook DeRozan. Speaking to reporters, he downplayed the severity of the circumstance, admitting that he had seen much worse, mainly because he hails from Compton, California.
True to his words, he has witnessed his fair share of violence because he grew up in a place that thrived on systemic racism and police brutality. A simple break in probably pales in comparison to seeing one's friends killed or mistreated just because of their skin color.
Earlier this year, he opened up to People about what it was like growing up in Compton and why he chose to return there to join the #BlackLivesMatter protest.
He tagged his time in the protest as one of the most peaceful and joyful days of his life. DeRozan declared that he would always "rep" Compton and would always be ready to step up to set an example for his people to follow.
DeRozan will play for the Spurs next year. He could have left the team; however, he chose to stay on because he believes the team has unfinished business. Fans are looking forward to his performance next year.
Please fill in your e-mail so we can share with you our top stories!