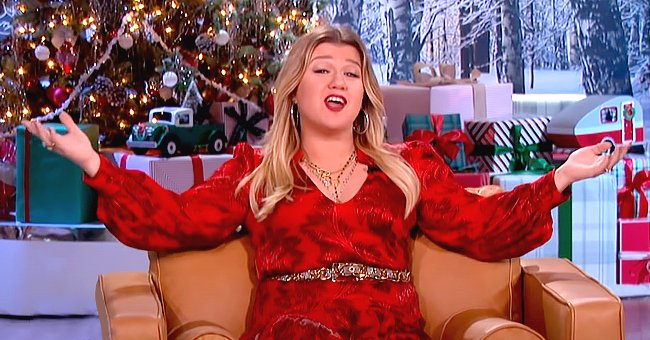 youtube.com/kellyclarksonshow
Kelly Clarkson Admits She Made the Wrong Decision Running in Heels after She Injured Her Leg

"American Idol" first-season winner Kelly Clarkson is not a consummated talk show host, and she seems to be able to get over anything in order to keep the show going.
38-year-old singer and television personality Kelly Clarkson has gone through many health scares in recent times, but that only proves that she is a human being before a star, and she always comes back from these experiences renewed.
Ahead of taping the first Holiday episode of her namesake talk show on December 10, 2020, Clarkson had a little accident as she rushed to the set, afraid to be running late, as she shared in the episode's introductory monologue.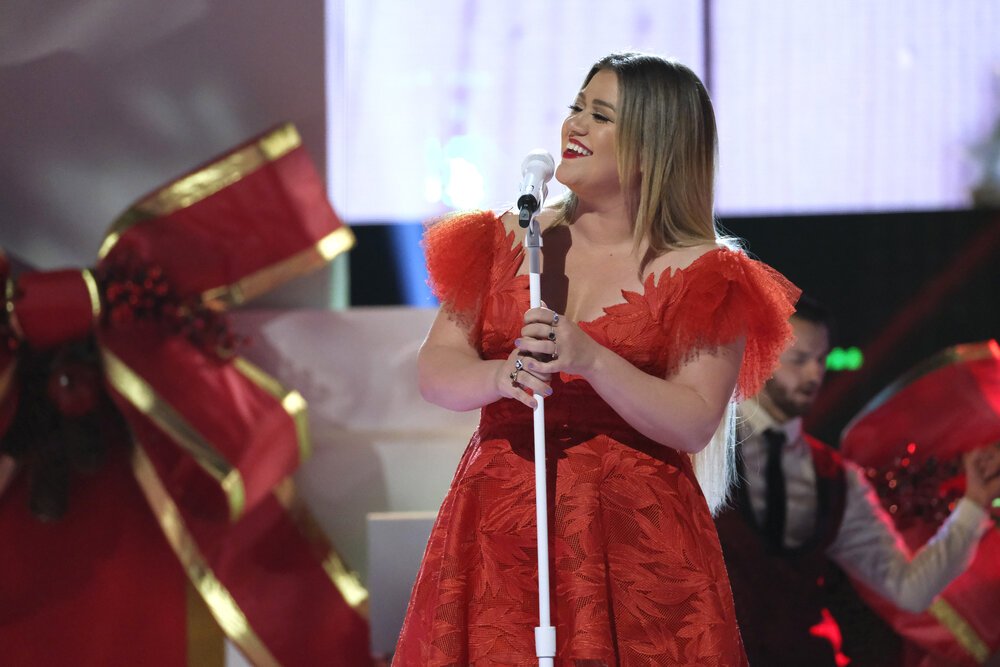 Kelly Clarkson presenting the Live Top 9 Results on "The Voice" on December 2019. | Image: Getty Images.
Clarkson appeared sitting in front of the camera, instead of standing, as she usually does, and she explained to her viewers that she was doing so because she just had injured herself due to running in high heels. She said:
"Apparently I turned a corner and, possibly, did something to my ACL. So, 2020, just the gift that keeps on giving."
After explaining her behind-the-scenes inconvenience, Clarkson announced that she was going to do the show as planned, because everything was going so good, except that she was going to do her job sitting with her leg up.
But before continuing with the show, Clarkson recalled her recent eye infection, which forced her to wear an eye patch for some time between September and November.
Clarkson laughed about the fact that she is so prone to have accidents, and she shared a high school memory of having received a "Crisis of the Day" award, but she admitted that she was to blame for having run in heels.
The singer ended the initial segment by advising people to stay healthy and against running in heels, turning corners, or being in a hurry, since that will only cause us trouble.
PREVIOUS INCIDENTS
Back in November, Clarkson's eye patch made an appearance on the singing competition series "The Voice," on which she is a coach, and it prompted the curiosity of the viewers.
Clarkson tried to laugh the issue off and she celebrated looking like a "supervillain" with the accessory, and in a tweet that she shared later, she nicknamed herself "Captain Kelly."
In the same tweet, Clarkson explained that her eye got infected after something got caught in her eye. The eye situation actually took place in September, when the battle rounds of "The Voice" were pre-recorded.
Back in 2019, Clarkson had to be taken to the ER on two occasions in the course of one week, and in both cases, pain hit her while working. First, she had to undergo an emergency appendectomy, and then, a cyst exploded on her ovary.
Please fill in your e-mail so we can share with you our top stories!