Getty Images
Al Pacino Once Opened up about His Life as He Detailed His Lonely Childhood
Living Hollywood legend Alfredo James Pacino had a difficult childhood. Still, he found a path through acting that saved his life.
Alfredo James Pacino, 80, is a prolific and versatile actor who for nearly 60 years has displayed his talents to the world. He has worked extensively in theater, film, and television, earning the highest accolades for his performances.
However, his childhood was not the happiest as he grew up lonely. Pacino is the only child of an Italian immigrant couple who separated when he was a toddler. His father moved to the West Coast, while his mother raised him alone in New York.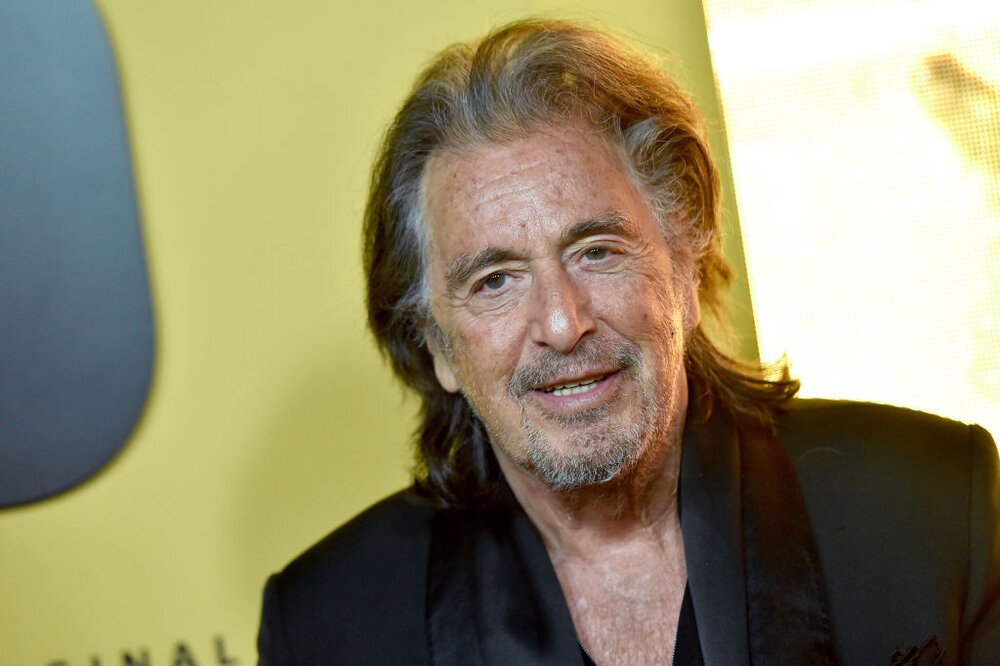 Al Pacino attending the premiere of Amazon Prime Video's "Hunters" at DGA Theater in Los Angeles, California, in February 2020. | Image: Getty Images.
His mother used to take him to movie screenings, which made an impact on the little boy. Later, Pacino played some of the characters from the movies he watched at his home.
Another relevant figure in his life was his maternal grandfather, James Gerardi, who taught him about work since any type of work was the joy of his life. So for Pacino, it's not about money, but about pursuing and achieving the joy of life.
FROM DARK TO THEATER
Pacino grew up in New York's South Bronx, where he played with his friends, jumping from one roof to another that usually had a huge drop between them. As an adult, he has had nightmares about it, but has chosen not to think about it.
He left his home at 16 and moved to Greenwich Village, taking various jobs to get closer to his dream of being an actor. But the death of his mother, and a year later, his grandfather, left him lonely.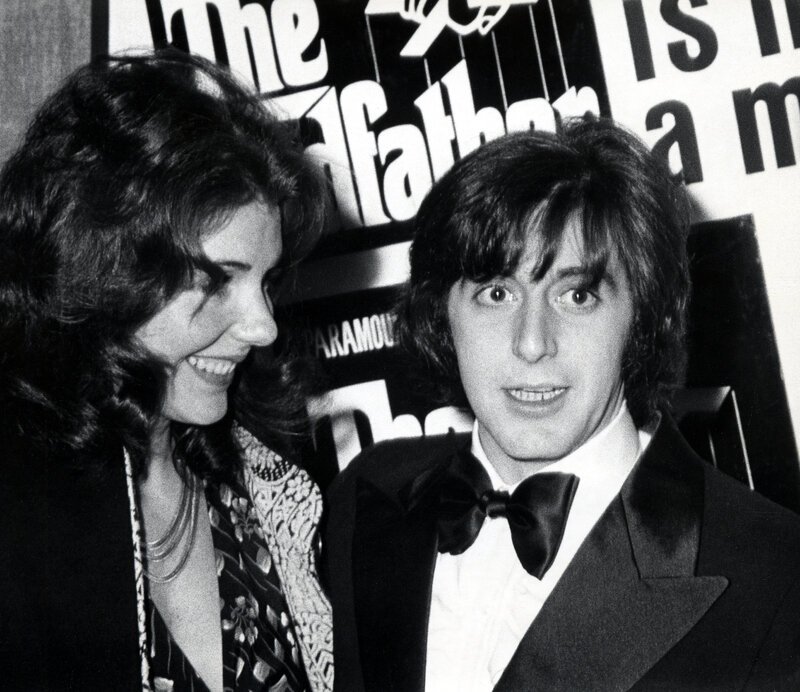 Jill Clayburg and Al Pacino attending the premiere of "The Godfather" in New York City in March 1972. | Image: Getty Images.
A NEW FAMILY
The 23-year-old young Pacino began working with a theater group that became his family. He has credited the theater with saving his life, and insists they are still his family to date.
That was the darkest time in his life -- the deaths of the two most beloved and influential people in his life. He spent much of the '70s lost in that darkness until he decided to focus on work.
PERFORMANCE: HIS LIFE
Lee Strasberg of the reputed Actors Studio became Pacino's coach, and under his direction, Pacino became involved in prominent projects that led to his first acting award: a Tony Award in 1969.
From Strasberg, he also got the opportunity to get onto the big screen. That opportunity got Pacino into the sights of Francis Ford Coppola and led to a part in the film that would bring him international renown and fame.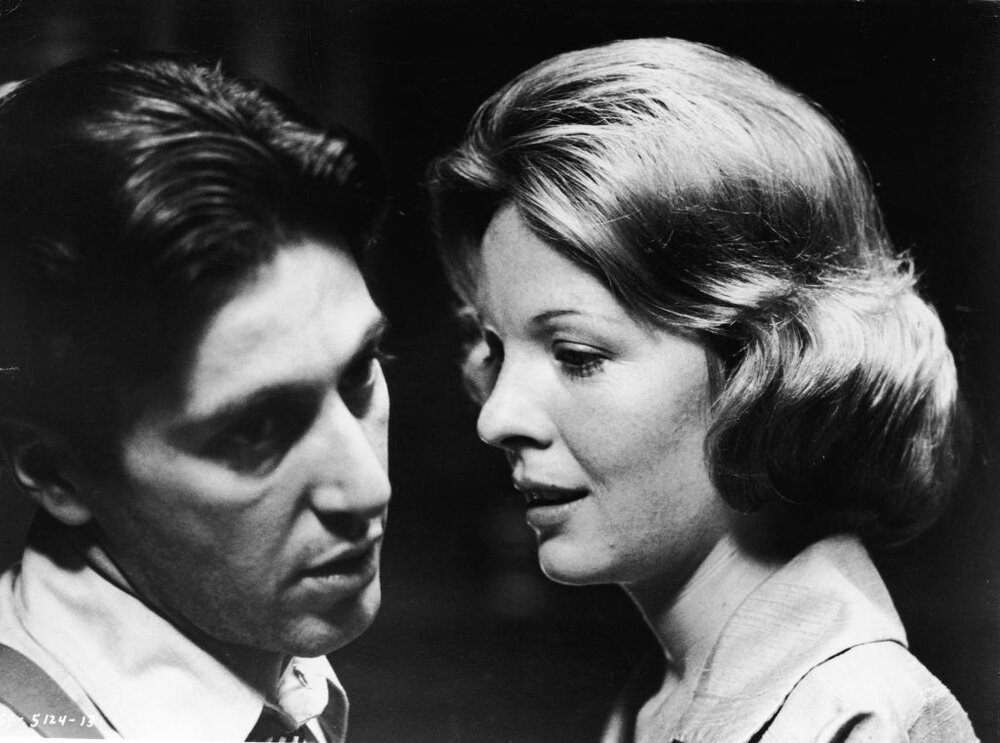 Al Pacino and Diane Keaton in a scene from "The Godfather" by filmmaker Francis Ford Coppola and released1972. | Image: Getty Images.
THE GODFATHER AND THE FAME
The fame that "The Godfather" gave him was something he was not prepared for. Pacino struggled with managing fame, and while he put on excellent performances, earning recognition for works like "Scarface" and "Day Dog Afternoon," others were not as successful.
Hollywood tried to pigeonhole him into gangster roles, and he took advantage of that. He is known to be an actor who is very picky when it comes to choosing his roles. He was quite busy working and television also had its place on his resume.
NEW VISION
Pacino is eternally single; he has been associated with beautiful and talented women but has never been married. He had his first daughter with Jan Tarrant, in October 1989, a girl named Julie Marie. She has followed in the footsteps of her father, not in acting but as a director.
He later became the father of twins Olivia Rose and Anton James, 19, with his former girlfriend, actress Beverly D'Angelo. He always said he would be a different father than his own, so he has been present in the lives of his three children who changed his perception of life.
IMPROVE AND GROW
When he became a father, Pacino's life changed. After growing up with an absent father, who lived his own dream of life without being part his son's life, the actor was clear that he had to do something different.
When his relationship with the mother of the twins ended, he moved to the West Coast to participate in raising them. It has not been an easy road, but his relationship with his three children is proof that one can always grow and improve.
Please fill in your e-mail so we can share with you our top stories!