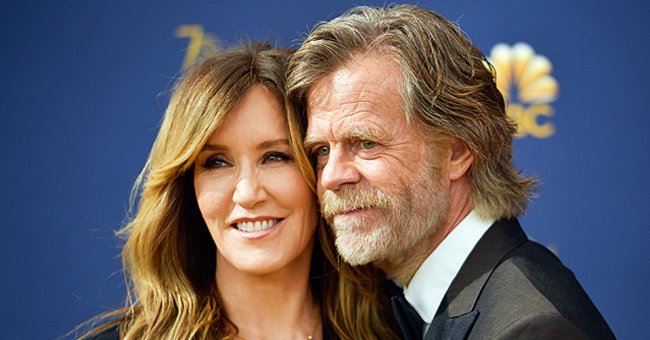 Getty Images
Felicity Huffman & William H Macy's Romance Has Stood the Test of Time — Relationship Timeline

Hollywood couple Felicity Huffman and William H. Macy's love life is as impressive as their spotlight careers. The pair have been together for over two decades, and they keep going stronger, despite rocky times. Check out where it all started.
Since last year, "Desperate Housewives" star Felicity Huffman found herself in controversial times that affected her career. Still, her long-time spouse, William H. Macy, made sure to give his unwavering support through it all.
Such has been the pair's lifestyle since they first met at the Atlantic Theater Company in New York City during the early 1980s. Macy and Huffman had shared interests in movie making and theater work.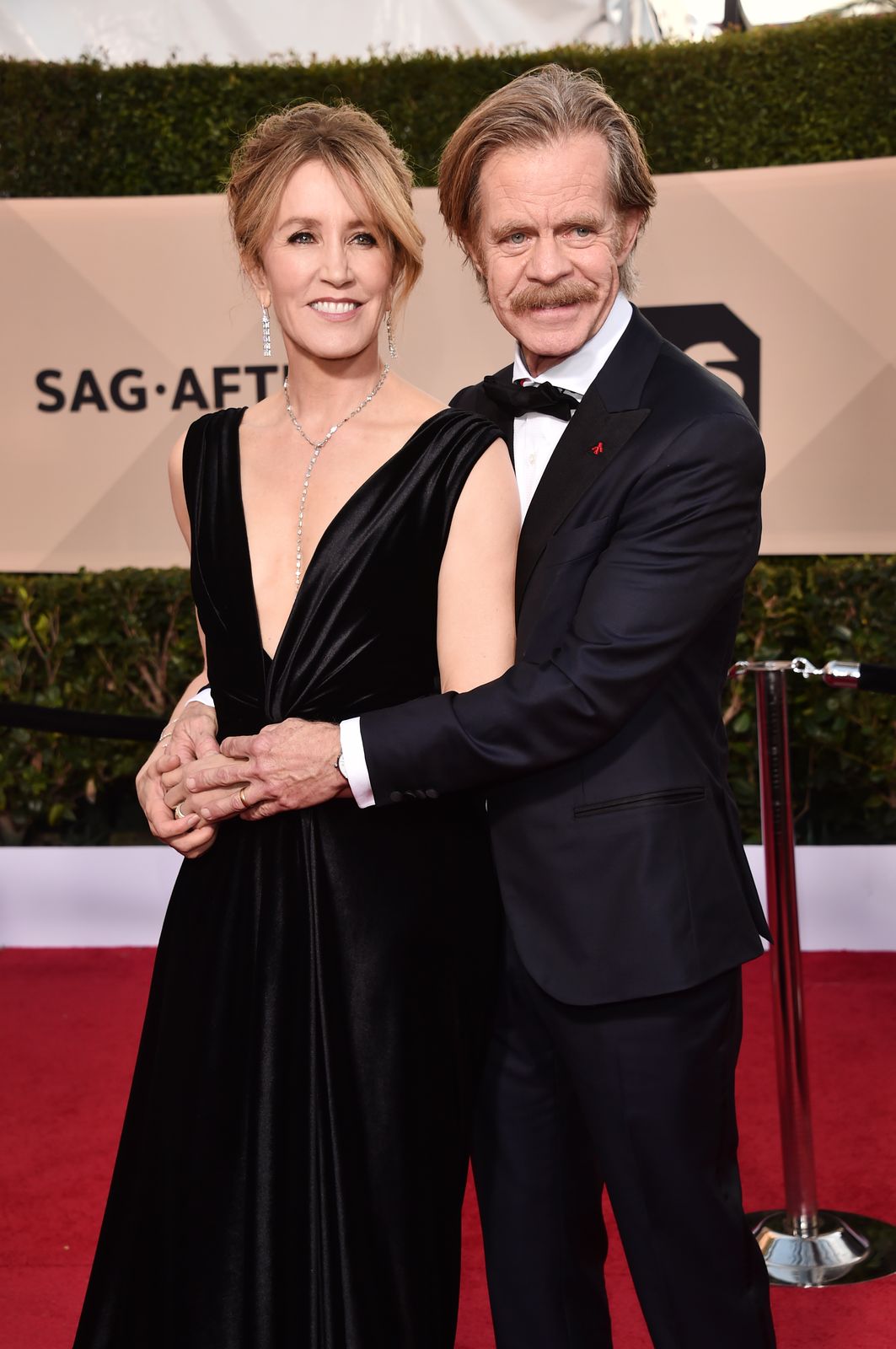 Felicity Huffman and William H. Macy at the 24th Annual Screen Actors Guild Awards in Los Angeles on January 21, 2018. | Photo: Getty Images
They dated on and off for 15 years before making things official in 1997. During their years of dating, Macy, who starred in "Jurassic Park" had proposed several times before Huffman finally agreed that she was ready.
The duo sealed their love in 1997 and became parents to two girls, Sophia and Georgia, in 2000 and 2002, respectively. While their family life blossomed, fans watched Huffman and Macy attain milestones together in the most romantic ways.
In 2012, the pair became the second Hollywood couple to each own a star on the Hollywood Walk of Fame on the same day. The award-winning stars have been able to beat the odds against failed spotlight marriages, and when asked their secret, they simply ascribed it to luck.
In 2019, luck seemed to go awry for Huffman after authorities indicted her for her involvement in a college admissions scam. She was among the 50 parents arrested for academic fraud.
Updates on Huffman show that she would be starring in a new yet-to-be-released ABC comedy show.
"Full House" star Lori Loughlin and her spouse, Mossimo Giannulli, were also indicted. Macy was said to have no hand in the crime committed, but he stayed by his wife's side.
Huffman pleaded guilty and was given a 14-day sentence for paying $15,000 to improve her daughter Sophia's SAT scores. The star also paid a $30,000 fine and was given 250 hours of community service and one year of supervised release.
After owning up to her crime, the 58-year-old poured out her heart in a statement, apologizing to her husband, kids, and the educational community. She also tendered an apology to students who worked hard every day to attain academic success.
Presently, the star mom is done with her 14-day sentence and looking forward to moving on, and so far, there seem to be some positive moves in her career.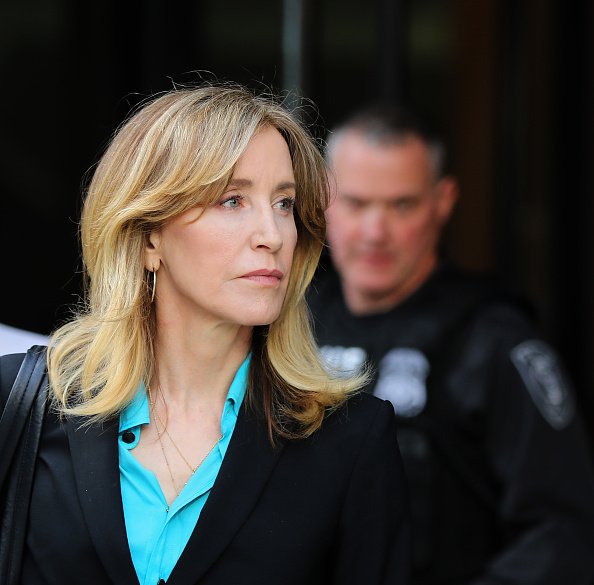 Felicity Huffman leaves the John Joseph Moakley United States Courthouse on April 3, 2019. | Photo: Getty Images
Updates on Huffman show that she would be starring in a new yet-to-be-released ABC comedy show, and she is nothing but grateful and honored to be part of the project.
Please fill in your e-mail so we can share with you our top stories!