Look Back at Scenes from the Reagans' Family Christmas Dinners on 'Blue Bloods'
This hit television show "Blue Bloods" has been around for several years, showing different Christmas episodes and family dinners. Here are some of them.
"Blue Bloods" has been on the air for a decade, exciting fans about the lives of the Reagan family and their many triumphs and hardships together and at work in the police department.
If there's one scene that often appears on-screen, it is where the family dines together at their long rectangular table. The dining scene often shows the family's delicious food and debated issues.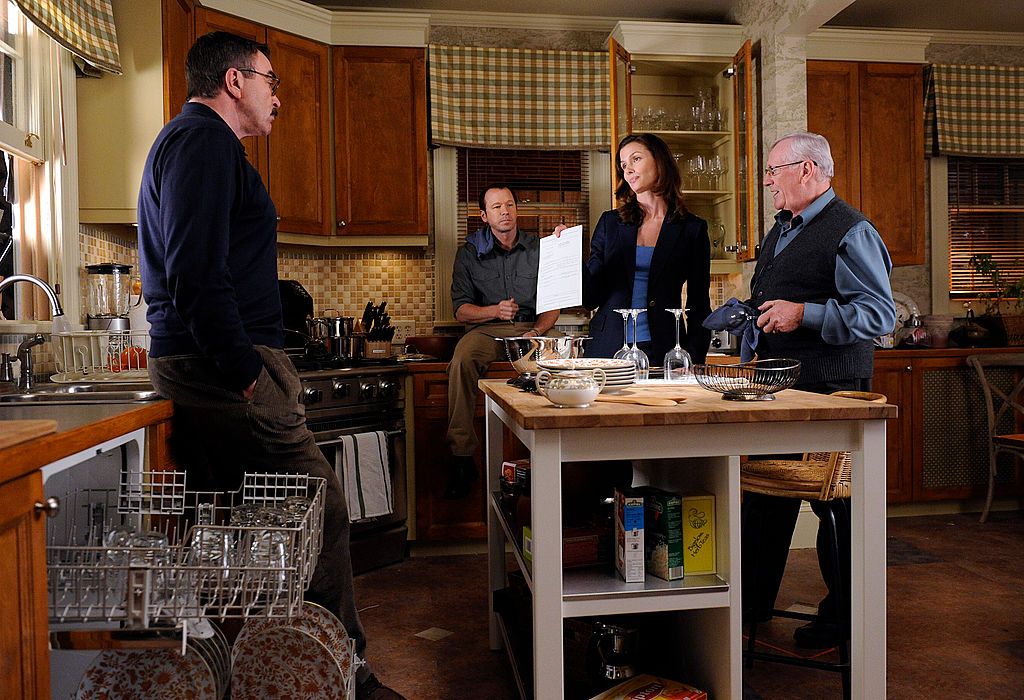 SEASON 9 EPISODE 10
One of the Christmas dinner scenes that stood out in the show happened in season 9, episode 10. While having dinner, the Reagan family talked about the great food, early Christmas decorations, and spoiling Santa for the kids.
Nicky participated in the set-up by helping her great-grandfather put the Christmas decorations up, while Danny talked about how Santa Claus is a fictional character.
The episode specifically revolved around Harvey trying to catch gang members by leaving a sneaker truck with a huge basketball logo left open for stealing.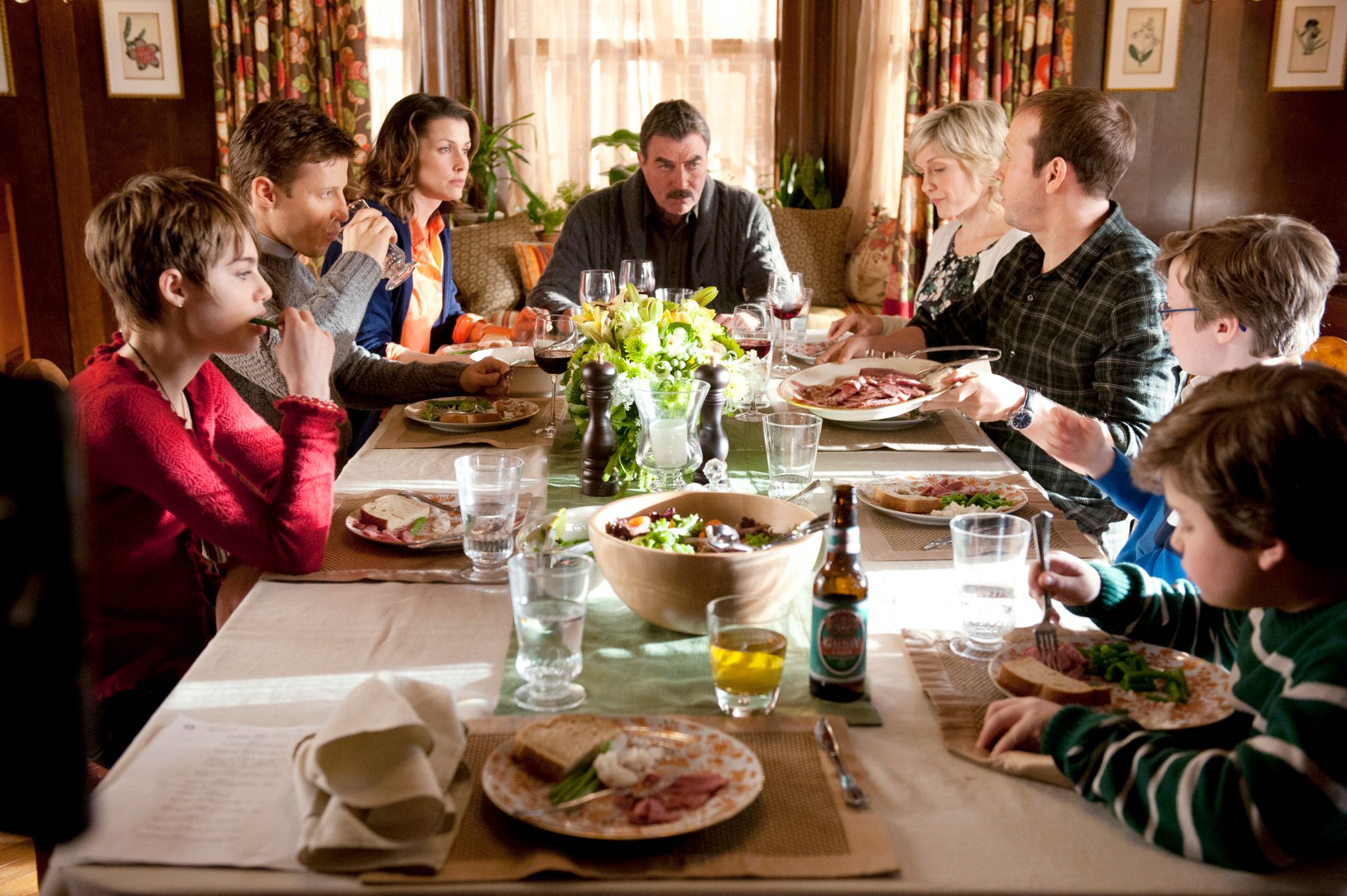 SEASON 10 SEASON 10
During the holidays last year, the Reagan family gathered around their long dining table for a lovely meal, which began with the blessing of the food.
"Blue Bloods" finale began with Danny announcing a first cousin he had never met.
In the dining clip, the Reagan's began belting out the chorus of the holiday song "It's Beginning to Look A Lot Like Christmas" before adding more grace to their prayer and wishing everyone a Merry Christmas.
RAEGAN FAMILY DINNER
The Reagan family dinners are always scenes fans look forward to, especially for the excellent food. A few years back, the "Blue Bloods" cast shared their favorite family recipes in a compiled cookbook.
According to Bridget Moynahan, who plays Erin Reagan, her mother's Swedish Meatballs are a staple and favorite during the holidays. She said:
"It's just really yummy, creamy, buttery, and not so healthy."
SEASON 10 FINALE
The final episode of season 20 aired a few months ago and saw new characters joining the series, including detective Joe Hill of the New York Police Department Firearms Investigation Unit, Frank Reagan's grandson.
"Blue Bloods" finale began with Danny announcing a first cousin he had never met. Moments later, a woman named Paula Hill came to Frank and confessed that she had a child with his late son, and named him Joe as well. 
According to Paula, no one knew that she and Joe had a son, including Joe himself. Although drama ensued shortly after, the episode ended with Joe Jr. joining the famous Reagan family dinner.