Naomi Osaka Graces Vogue Cover in a Black & White Dress with Deep Cleavage — See Fan Reactions
Japanese professional tennis player Naomi Osaka made it to the cover of Vogue magazine. Several of her fans and followers could not get enough as she stunned in a gorgeous low-necked dress. 
Naomi Osaka never stays out of the news for too long. With her remarkable skill as a professional tennis player and a long list of achievements, the athlete is slowly but surely writing her name among the stars.
In her most recent feat, the 23-year-old once again defied all odds when she made it to the front page of Vogue. To share the great news with her fans and followers, she took to her Instagram to post the magazine shot.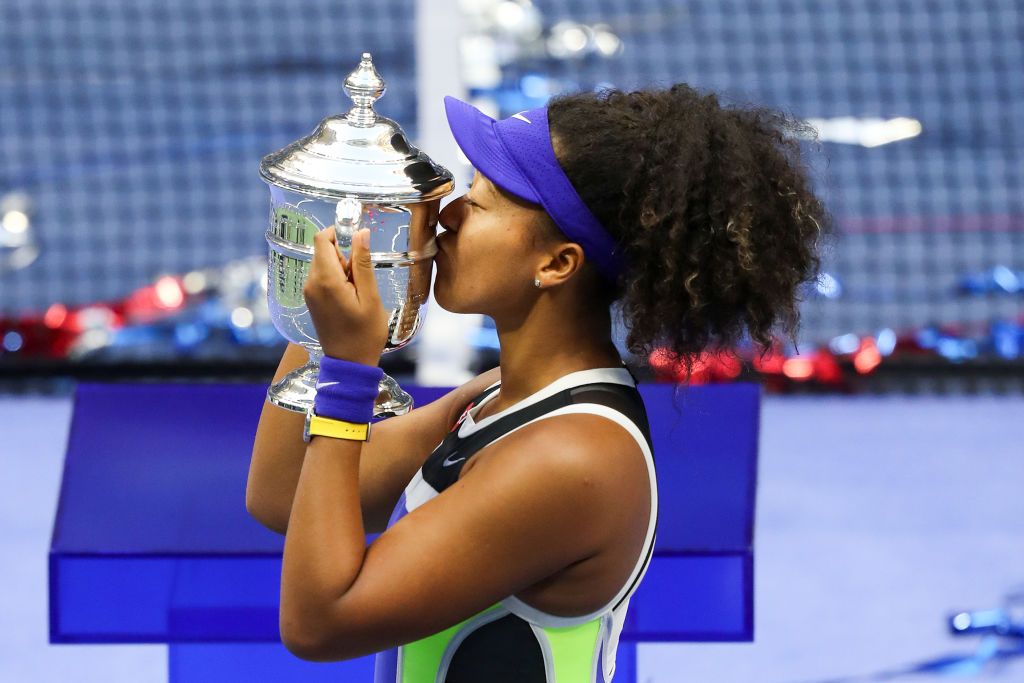 In the gorgeous picture, the tennis star was clad in a lovely thin-strapped patterned dress with a deep neckline that perfectly wrapped her trim figure as she stylishly posed. 
Her curly dark hair was blown out with the luscious locks grazing her shoulder and back. She had a small smile on her simply made-up face as the blue sky served as a beautiful backdrop. 
Several of Osaka's fans immediately flocked to the comment section to rain her praises. One gushed that the cover was beautiful, adding that she looked fantastic, while another called her gorgeous. 
An excited fan called her a stunner, another raved that she was representing, and a particularly enthusiastic one dubbed her a role model. Also, two others went on to express their love for the athlete's dress. 
Bi-racial characters are a rarity in Manga, so this was a major leap forward in cultural awareness and representation. 

Osaka is one of the four cover celebrities gracing Vogue magazine's yet-to-be-released January issue. She is being celebrated not just for her achievements as an athlete but also for her passionate political activism.
During the Black Lives Matter Movement in June, she was one of the prominent voices who used their popularity to fight against social injustice. She marched, used social media to speak up, and even boycotted a tennis game. 

The athlete admitted that she often travels, so she was mostly not aware of the things that went on in the United States. However, the pandemic forced her to pay attention, and she has never stopped. 
Osaka has made such a global impact that she recently inspired a new Manga character who will debut in the famed Nakayoshi magazine at the end of the month.
Bi-racial characters are a rarity in Manga, so this was a major leap forward in cultural awareness and representation. 
The tennis star shares both Haitian and Japanese roots as her father, Leonard Francois, hails from the former while her mother, Tamaki Osaka, hails from the latter.
She, however, grew up in the United States and identifies as Black and Asian. Along with her sister Mari, she was trained in tennis by Francois.
Osaka went on to become the world's No.1 ranked player in women's tennis after her Grand Slam wins at the 2018 US Open and the 2019 Australian Open. Undoubtedly, all the passion and hard work paid off in the end.