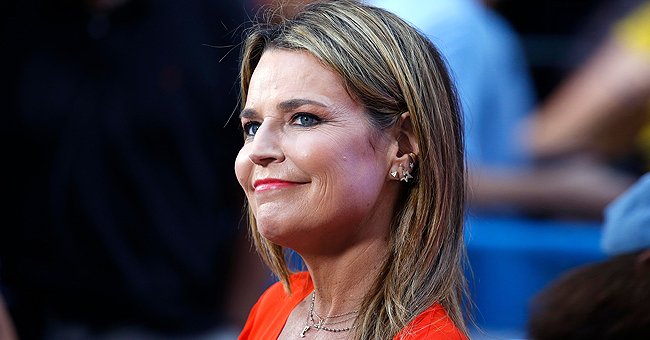 Getty Images
Savannah Guthrie Shares Stunning Photos of the Winter Sky — Fans Are Amazed by the View

Savannah Guthrie shared stunning photos of the winter sky on her Instagram which left her followers amazed and commenting about the photos.
NBC Today's co-anchor, Savannah Guthrie shared stunning photos of the winter sky sunset and many of her fans commented their amazement at the view.
Guthrie is co-anchor of Hoda Kotb on the NBC Today show. The co-anchors recently shared their Christmas plans with the daily mail, that each of them would not be spending the holidays with their mothers.
Kotb shared that her sister would usually fly in from Dubai but unfortunately, that would not be possible this year, and although she was not sure about her mom, it was more likely that she would not be with her at Christmas either.
Guthrie explained that she usually spends Christmas with her mom every year but because of the pandemic, her mom is avoiding travel to reduce the spread of the virus. She expressed her feelings about the family's decision,
"We made that decision and that really broke my heart because I don't know if there's ever been a Christmas I haven't been with my mom over all my years."
Guthrie is still able to enjoy some things of the season, including a gorgeous sunset she shared to her Instagram that had fans taking in the stunning view in between trees of the cityscape during a sunset.
Many fans commented on the 4 photo series of the "lovely winter sky." One of Guthrie's follower's comment that God was the best artist in response to the photos of the scenery.
Her two kids are the reason why two "Paw Patrol" songs are her most played songs on Spotify.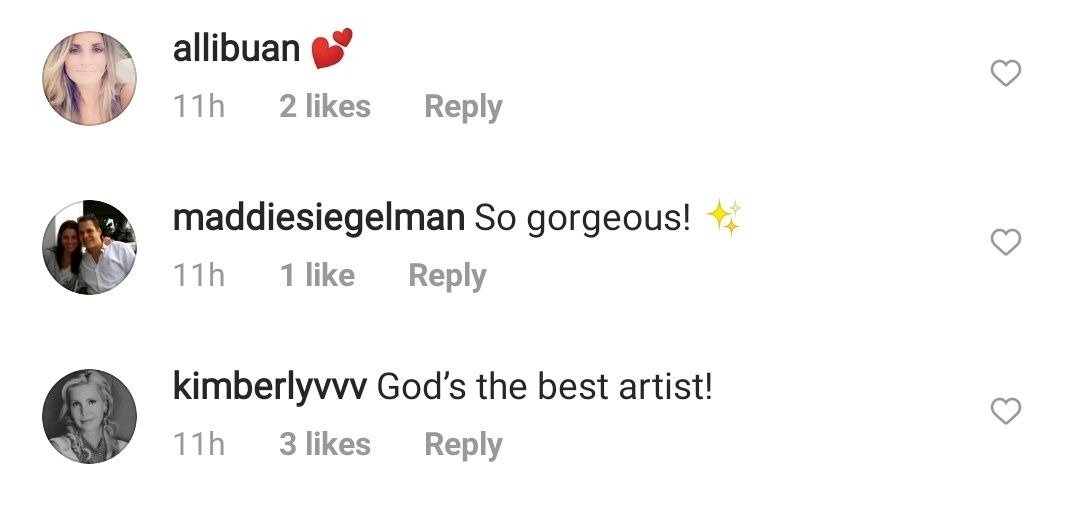 Fans commented on Guthrie's photo this December. | Photo: Instagran/savannahguthrie
Many comments such as "Gorgeous" and others thanking Guthrie for sharing flooded in on the mother of two's post. Fans were clearly impressed with her photos and the view.
Guther captioned the 4 photo series of the stunning orange winter sunset, which were framed by the leafless trees of winter, that the sky could not take a bad picture and she definitely proved it.
"Just look at you, lovely winter sky. You don't take a bad picture!"
Guthrie shared her Christmas plans during the daily mail interview, which will involve matching family pajamas and her husband reading the bible to their two children.
Of course, her two kids are the reason why two "Paw Patrol" songs are her most played songs on Spotify. Guthrie and Kotb shared their top Spotify songs, which had her admitting to the kids' show's song being her family's most played songs of the year.
Guthrie was elevated on the Today Show to hosting the primary 7 am-9 am slot, with Matt Lauer in the summer of 2012. In 2017 Lauer was fired for "inappropriate behavior" and Guthrie and Kotb have co-hosted since.
Savannah has two children with her husband, Michael Feldman. The couple was wed on March 15, 2014, and welcomed their daughter Vale the same year. The couple's son, Charley was born in December 2018.
Please fill in your e-mail so we can share with you our top stories!