Marjorie Harvey Flaunts Her Slim Waist Strutting in a Black Belted Coat Paired with Cream Heels
Harvey family matriarch, Marjorie Harvey, is still a sight to behold at the age of 56. She flaunts her stunning figure sporting a classy outfit in new Instagram stories.
Popular Designer Elly Karamoh took to his Instastory to post some lovely pictures of Marjorie Harvey in a gorgeous outfit. In a screenshot from a short video, Marjorie is spotted in a black belted coat, touching her forehead.
The next screenshot revealed the star with her hair packed in a cute bun, holding her bag and phone while walking. Satisfied with her stunning look, she seemed to be enjoying a nice time.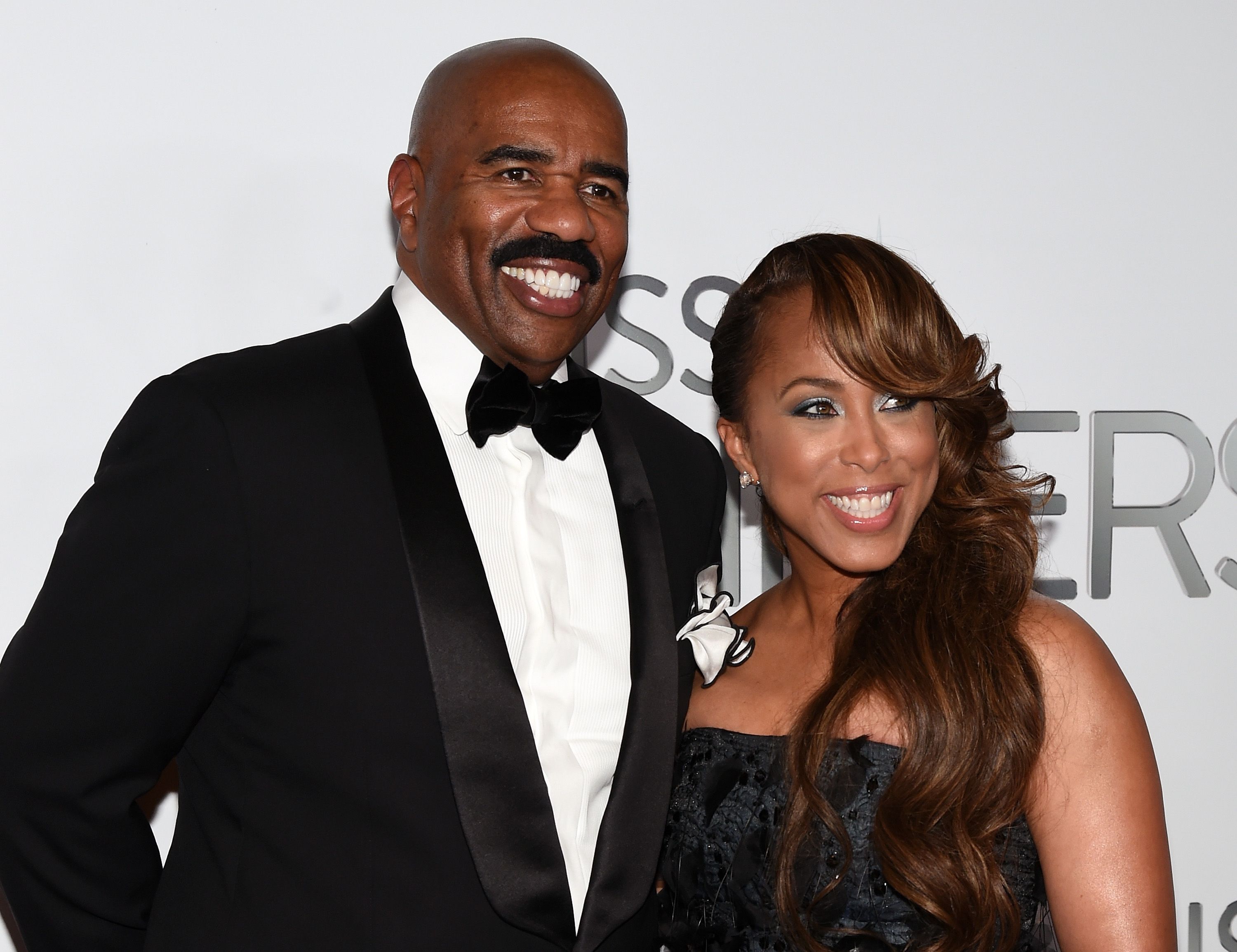 With the background that showed the well-decorated living room, the celebrity posed, with her left hand in the left pocket of her coat while looking sideways. She also sported a pair of classy cream-colored heels.
The post which made it to Karamoh's Insta Story showed the star, with her big hooked earrings captured in a blurry motion shot while looking sideways.
In the next slide, another screenshot from the 15 seconds clip came through as Harvey posed with her left leg in front of the other while muttering some words.
Still from the short video, the blurry screenshot showed the star getting caught up in a view as she posed confidently next to a wooden chair.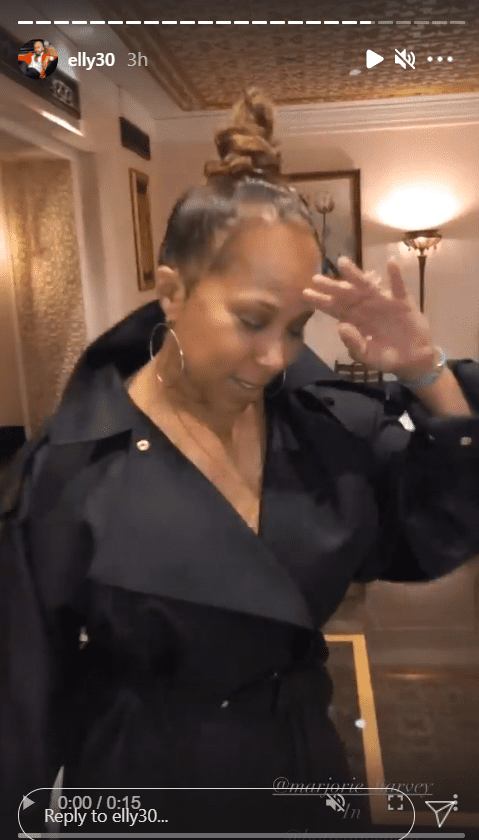 The star tried a new pose in the next screenshot as she turned to her side, revealing her shadow on the white-painted wall with a background that showed the lovely decor of the room.
Marjorie had been in two previous marriages before tying the knot with Steve.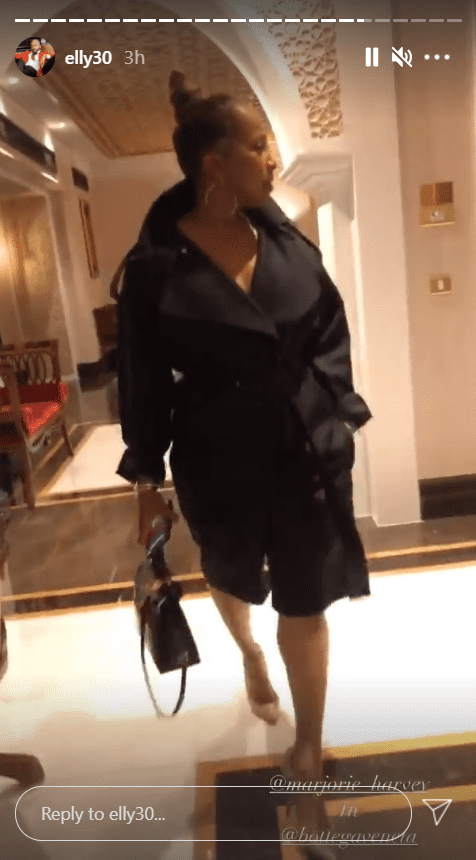 Moving on from her poses, the next screenshot focused on her lovely heels as she found her way across the beautiful brown tiled floor of the room.
Famously known to be Steve Harvey's heartthrob, Marjorie shares a blended family of seven children and five grandchildren with her husband.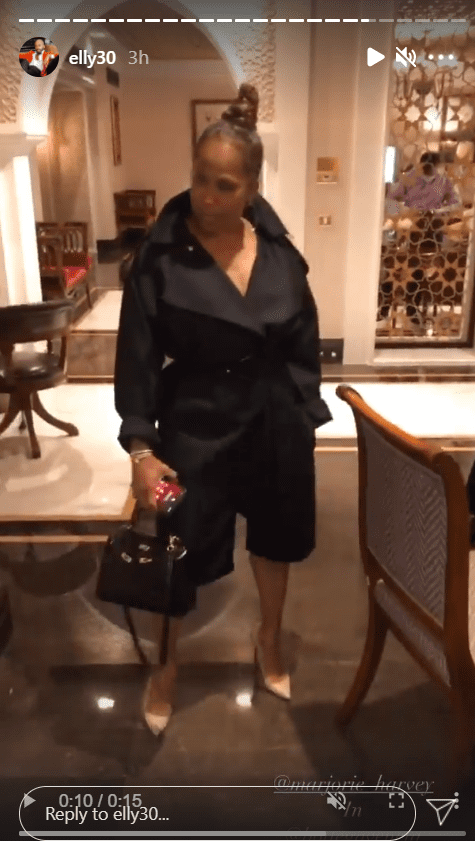 While Marjorie had been in two previous marriages before tying the knot with Steve, she had three children of her own, namely Lori, Jason, and Morgan.
Steve has a similar case as he also had four children from two previous marriages, namely Karli, Brandi, Broderick Junior, and Wynton, before getting with Marjorie.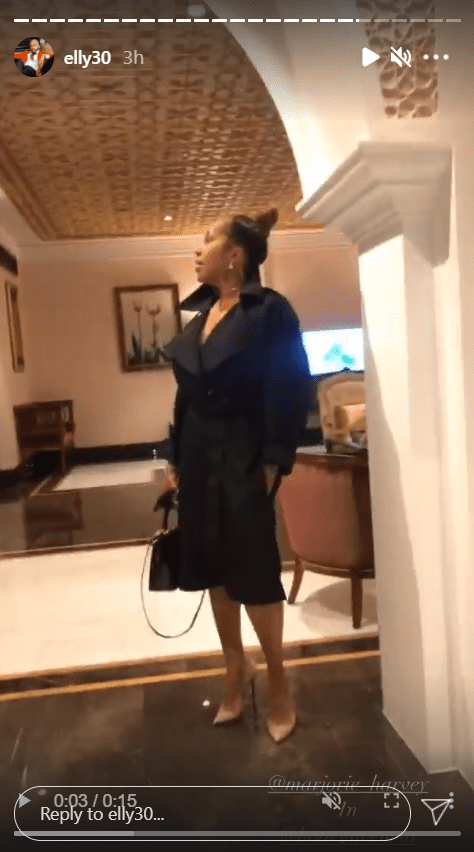 Steve and Marjorie, who tied the knot in 2007 and became a family of nine, now enjoy the beauty of being called grandparents. The matriarch recently enjoyed time together with the grandchildren on a ski adventure.
From traveling around the world to enjoying family time, the Harvey clan seems to have it all as they find ways to unite consistently.