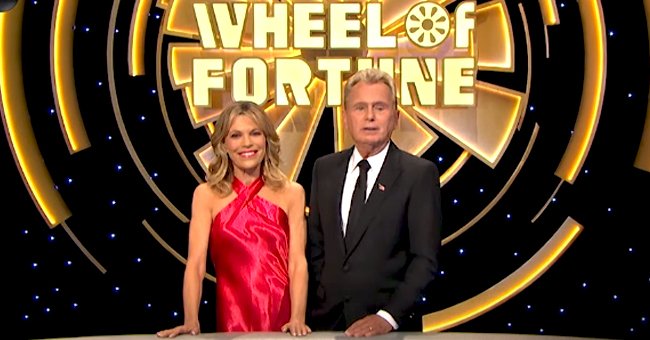 Getty Images
'Celebrity Wheel of Fortune' 2021 Lineup Will Include Stars from 'The Price Is Right' & DWTS

ABC's "Wheel of Fortune" is getting a celebrity spinoff set to premiere in January 2021. It will be a star-studded affair as the show welcomes Alfonso Ribero, Rachel Leigh Cook, Rob Riggle, Tony Hawk, and more!
If you're a fan of "Wheel of Fortune", then brace yourself for the celebrity spinoff of America's favorite, long-running guessing game, "Celebrity of Wheel of Fortune," set to premiere on ABC on January 7, 2021.
This time around, some of your favorite names including actors, comedians, and television hosts will have the infamous wheel decide their fate, as they compete for $1 million for their favored charity.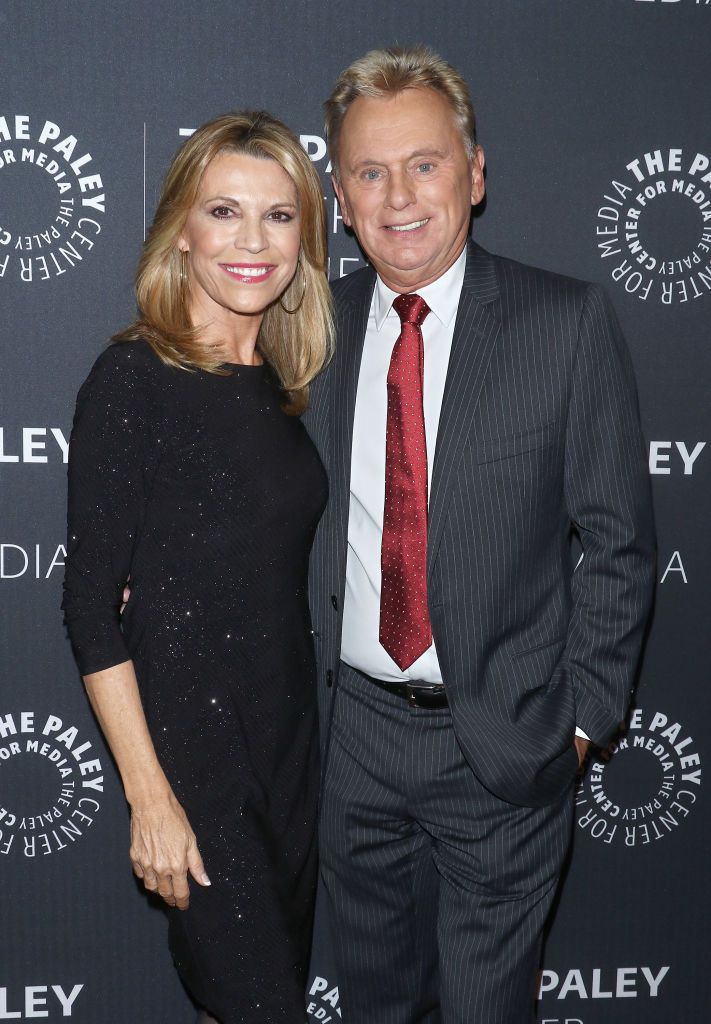 Vanna White and Pat Sajak at the "Wheel of Fortune: 35 Years as America's Game" on November 15, 2017 in New York City | Photo: Jim Spellman/WireImage/Getty Images
More than 2 dozen celebrities have been announced by legendary host, Pat Sajak, alongside his trusted letter turner, Vanna White, who will compete in the new series.
This includes the host of "The Price Is Right", Drew Carey, "Bachelor Nation" presenter, Chris Harrison, and"Queer Eye For The Straight Guy's," Karamo Brown. Excitement has been brewing among fans, with one commenter saying:
"This Is One Special I Don't Wanna Miss."
You're bound to find one of your favorites amongst the group, which also includes Jennie Garth of "Beverly Hills, 90210" fame, "Grey's Anatomy's" Chandra Wilson, Leslie Jones, and "Desperate Housewives" star, Teri Hatcher.
Sajak has been noticeably absent from the show of late, having his hosting duties taken over by White. He underwent emergency surgery to repair a blocked intestine in November. Sajak is recovering well and will be back on the show soon.
In December 2019, Sajak announced that his long time spent as the host of the "Wheel of Fortune" was nearing its end.
With White being eyed to take over the reins until Sajak's return, the search for a guest letter turner was soon underway. The baton was passed onto Sajak's 25-year-old daughter, Maggie who will fulfill her duties until her father's return.
Maggie relived her first-ever appearance on the show, played as a cute throwback video to when she was just 1 year old. Now, all grown up, White was delighted to be reunited with Maggies, saying:
"You know, I could do this even better, hosting the show with a Sajak. Everyone, please welcome Pat's daughter, Maggie Sajak."
In December 2019, Sajak announced that his long time spent as the host of the "Wheel of Fortune" was nearing its end. With no specific timeline provided, Sajak gave an estimation of 2-3 years.
Although many fans are likely to be sad to see him go when the time comes, Sajak cited aging as a big factor, adding that he preferred to leave a few years too soon as opposed to overstaying his welcome.
White has recorded three week's worth of episodes, as a solo host, with the first episode having aired on December 9. It seems the next time fans can expect to see Sajak back in his studios will be the new spinoff.
We cannot wait to see the competitive streak come out of all the different celebrities, who are set to keep fans entertained once the new series kicks off.
Please fill in your e-mail so we can share with you our top stories!