Future & Joie Chavis Show off Heartwarming Photos of Their Only Son Hendrix on His 2nd Birthday
Rapper Future and his baby mama Joie Chavis celebrated their son Hendrix's 2nd birthday by posting loving tributes to him on their Instagram pages.
Rapper Future's son Hendrix turned two years old on Monday and was celebrated by his parents, who took time to pay him sweet tributes on social media.
Hendrix's mom, Joie Chavis, posted a series of pictures and videos on her Instagram page showing some of her adorable son's memorable moments since his birth.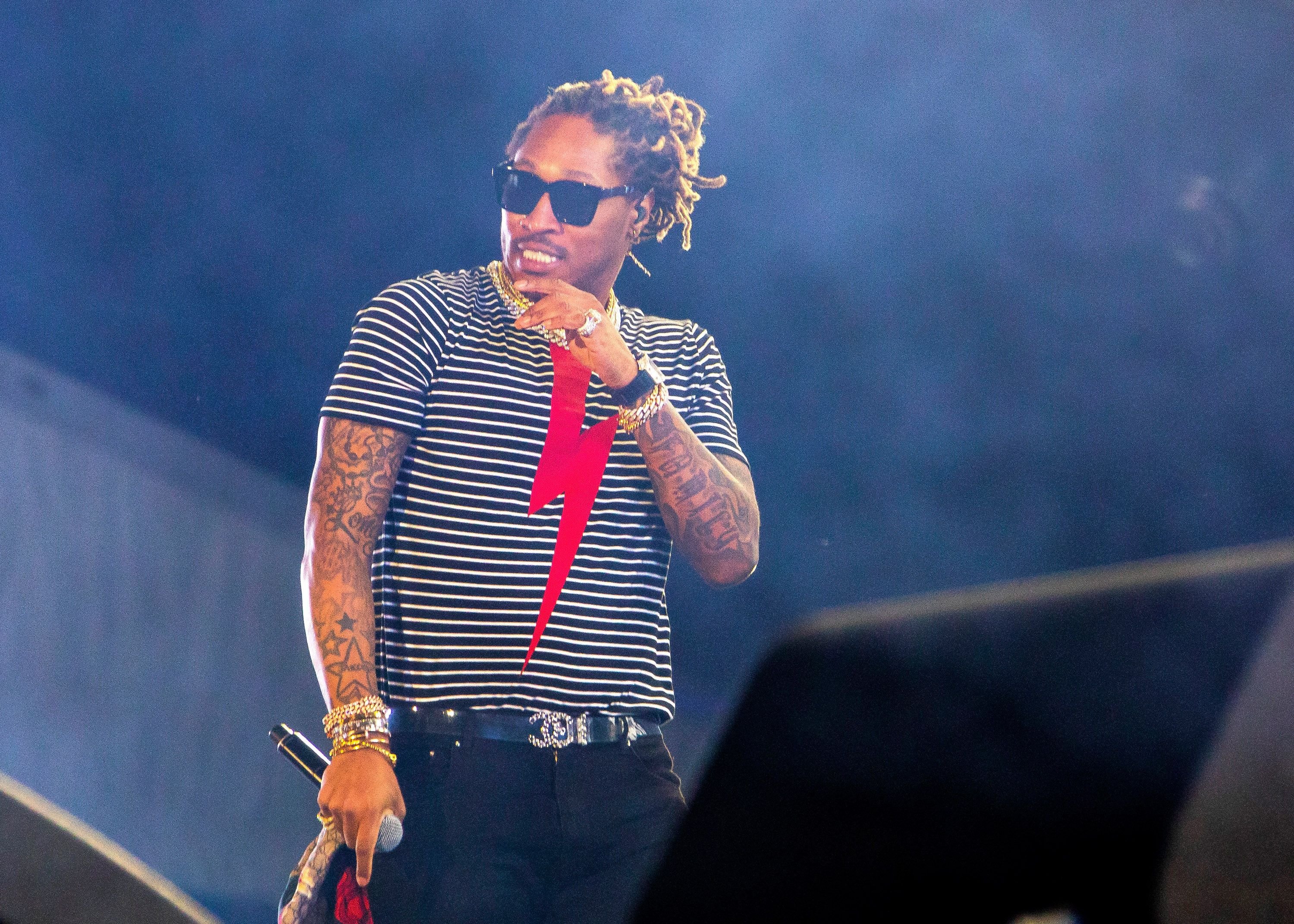 In the caption to her post, the proud mom wished her growing son a happy birthday before expressing her love for him. Her fans also joined her to wish Hendrix a happy birthday.
Meanwhile, Future shared Hendrix's pictures on his Instagram Story. One of the photographs showed the rapper carrying baby Hendrix on the day of his birth, smiling as he watched him closely. He captioned the snapshot:
"Baby HENDRIX. My ? #itsmytwinsbirthday." 
Another photo Future shared showed Hendrix sitting on a kitchen table, eating from his plate. The cute kid wore a grey hoodie over brown pants and sneakers.
A third snapshot showed Hendrix still in his stylish outfit posing outdoors. Behind him was a playground. Future captioned the post, "Dnt [sic] play wit [sic] him. BIG 2."
Chavis has faced criticism in the past from a section of people who believe she had babies with the rappers to secure a bag.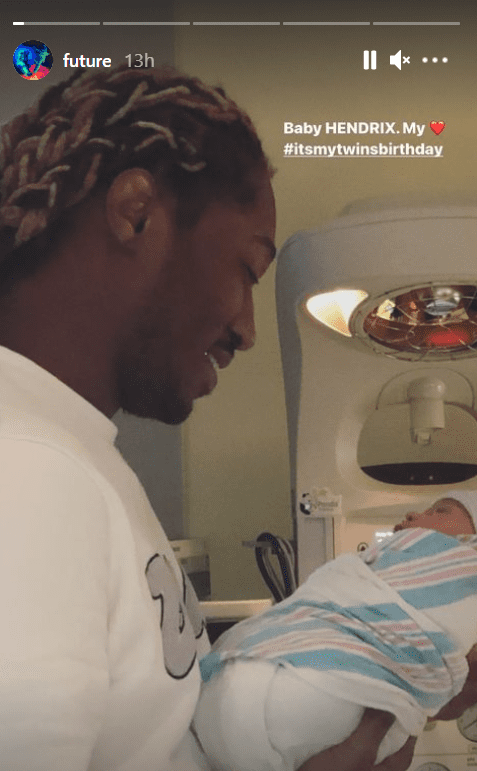 It seems just like yesterday when Future and Chavis welcomed Hendrix into their lives in 2018. Hendrix became the "Life is Good" crooner's fifth child after his birth.
Future and Chavis did not share pictures of baby Hendrix until Christmas Day that year when the latter posted a photo that showed the adorable baby wearing a white hat over a brown wooly onesie.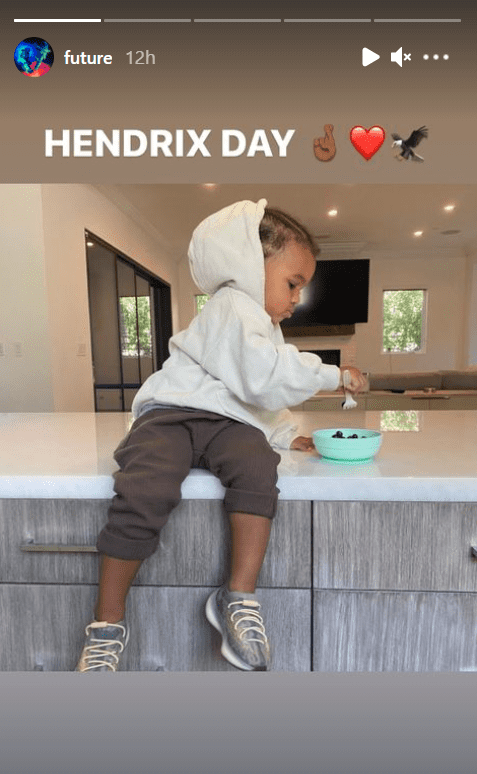 Hendrix seemed to be deep in thought as he slept, holding a white stuffed bear in his hand. His loving mom captioned the snapshot with his name. Future also shared the same picture on his Instagram Story.
A year after Hendrix's birth, his parents celebrated his first birthday in grand style by throwing him a rock 'n' roll-themed birthday party and sharing pictures from the party on Instagram.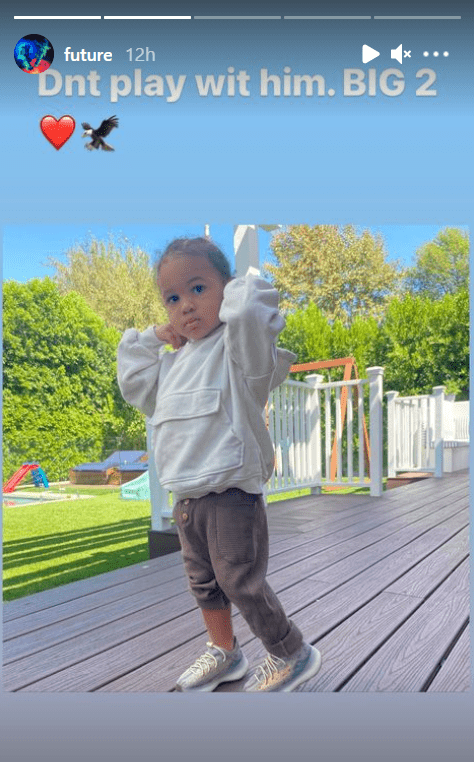 While Hendrix is Future's fifth child, he is Chavis's second child as she also shares a daughter, Shai Moss, 9, with rapper Bow Wow. Chavis has faced criticism in the past from a section of people who believe she had babies with the rappers to secure a bag.
However, she responded to that misconception in a video on her YouTube channel, saying she has always worked since she was 15 years old and did not know what it feels like not to do anything.