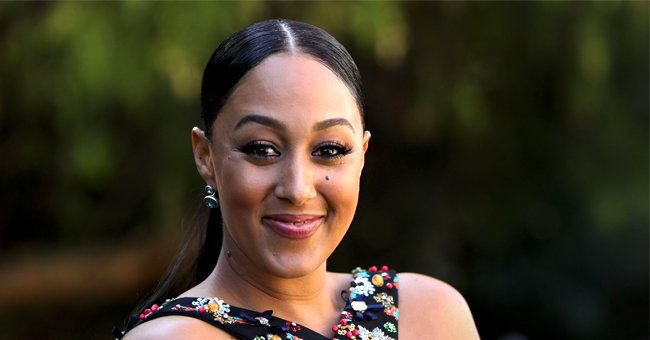 Getty Images
Tamera Mowry's Children Show Their Sibling Bond While Posing in Warm Pastel Colored Outfits

The former reality TV personality shares two children with her husband: a boy and a girl with whom she has a very special bond.
Tamera Mowry-Housley, 41, is an actress, businesswoman, reality show star, and mother of two beautiful children. She has been married for 11 years to former MLB player Adam Housley, 44.
The couple welcomed son Aiden John Tannen in 2012 and daughter Ariah Talea in 2015. Both parents frequently post photos of their children and the special relationship they share as siblings.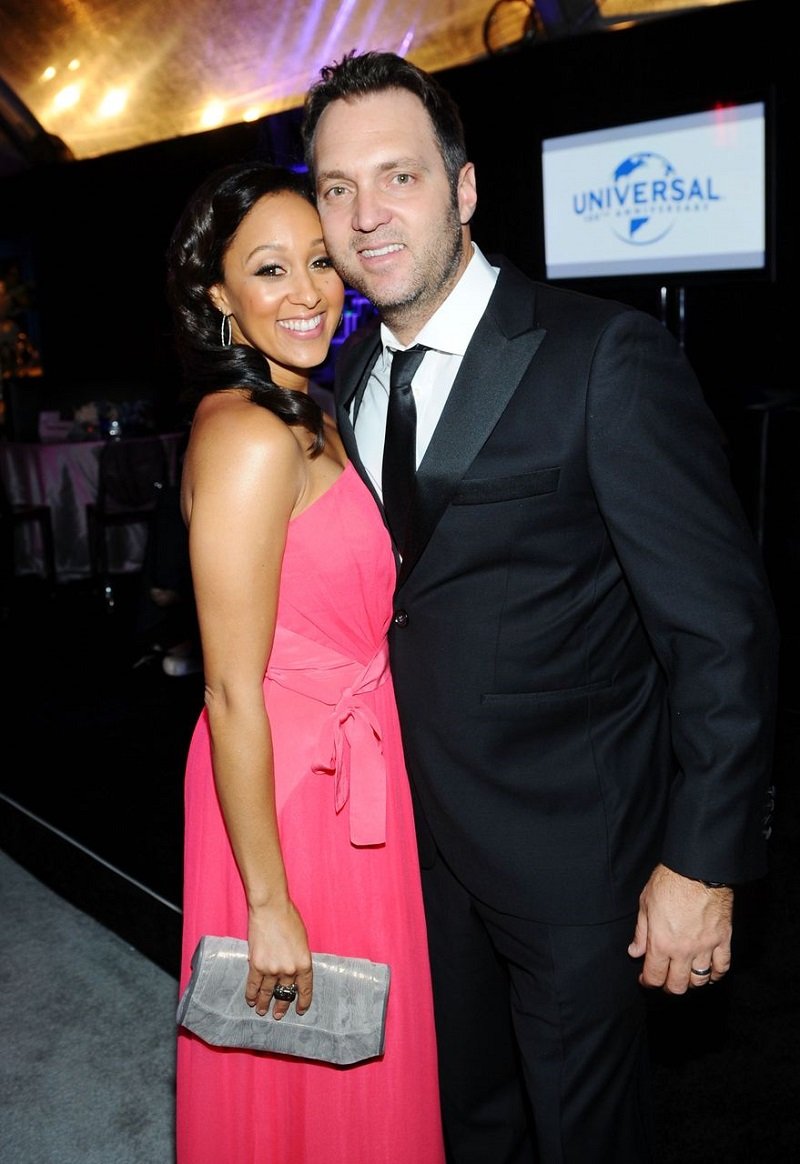 Tamera Mowry and Adam Housley attending 69th Annual Golden Globes Viewing and After Party in Beverly Hills, California in January 2012. | Image: Getty Images.
In one of her latest posts, the proud father shared a photograph of the two siblongs sitting on a wooden bench. As Aiden puts his arm around Ariah's shoulders, she holds his hand.
The two are smiling and wearing coordinated outfits, with Aiden wearing caramel pants and a white shirt, and his sister wearing a similar colored sweater over her turquoise dress.
FOLLOWING IN MOM'S STEPS
Among many activities they have shared these months, both children have begun to enjoy the program that their mother and twin sister, Tia Mowry-Hardict, starred in as teenagers in the 90's, "Sister, Sister."
When the kids saw Mom perform, they liked the idea of doing it themselves. So they told their mom that they both want to be actors. The actress reacted by saying, "Oh Lord, Oh Lord," joking about her children's career choices.
"I LOVE CHALLENGES"
With the start of school activities in the fall, the Mowry-Housley parents made the decision to have their children stay home and receive virtual education. For that, mom will take care of guiding the children. She knows it will not be easy but she loves the challenge.
Mowry does not hide her pride and her love for her children. This COVID-19 quarantine has allowed her to spend much more time with them. Being a working mom, she has made the most of this opportunity.
PARENTING TAKES A LOT OF WORK
Although her children are important to her, Mowry has always made time for herself. This is how she developed her career while raising her two children, teaching them to be responsible and to take care of themselves.
It is not just about assigning tasks at home, because what is important for her is that they learn the value of work and other moral virtues. She believes that at their age, raising them is a work that requires effort and a strong will.
NO MORE BABIES
Although many celebrities have taken advantage of the isolation time that the pandemic brought to have babies, that is not the case with Mowry. She has made it clear that she is very happy with her family of four.
When asked if she plans to have a third child, she answers very confidently although in a joking tone that she's already done with having more children.
IT'S NOT THAT EASY
During these months, Mowry has faced difficulties teaching her children at home although she remains optimistic and continues to move forward. It's hard to get kids to stay interested in school activities when things like toys or TV are so close by.
However, she has gotten help getting her children involved in the kitchen, something they want to help with. The little ones carry out simple tasks such as whipping or mixing, cutting with special instruments that are not dangerous, and participating in the kitchen cooking their meals.
Please fill in your e-mail so we can share with you our top stories!