Tamera Mowry's Husband Adam Housley Builds a Parklet with His Son Aden Wearing a Mask & Glasses
The former Fox News correspondent has taken advantage of the quarantine time to carry out this project with his son. They have both been well protected and showed the progress of their great work on Instagram.
Adam Housley and his son Aden have been busy with various activities during these months of isolation. The place where the family food and wine tasting business operates has undergone an exterior remodel.
In this way, they can offer an outdoor area that allows social distancing. Father and son have worked to build a parklet and of course, safety comes first.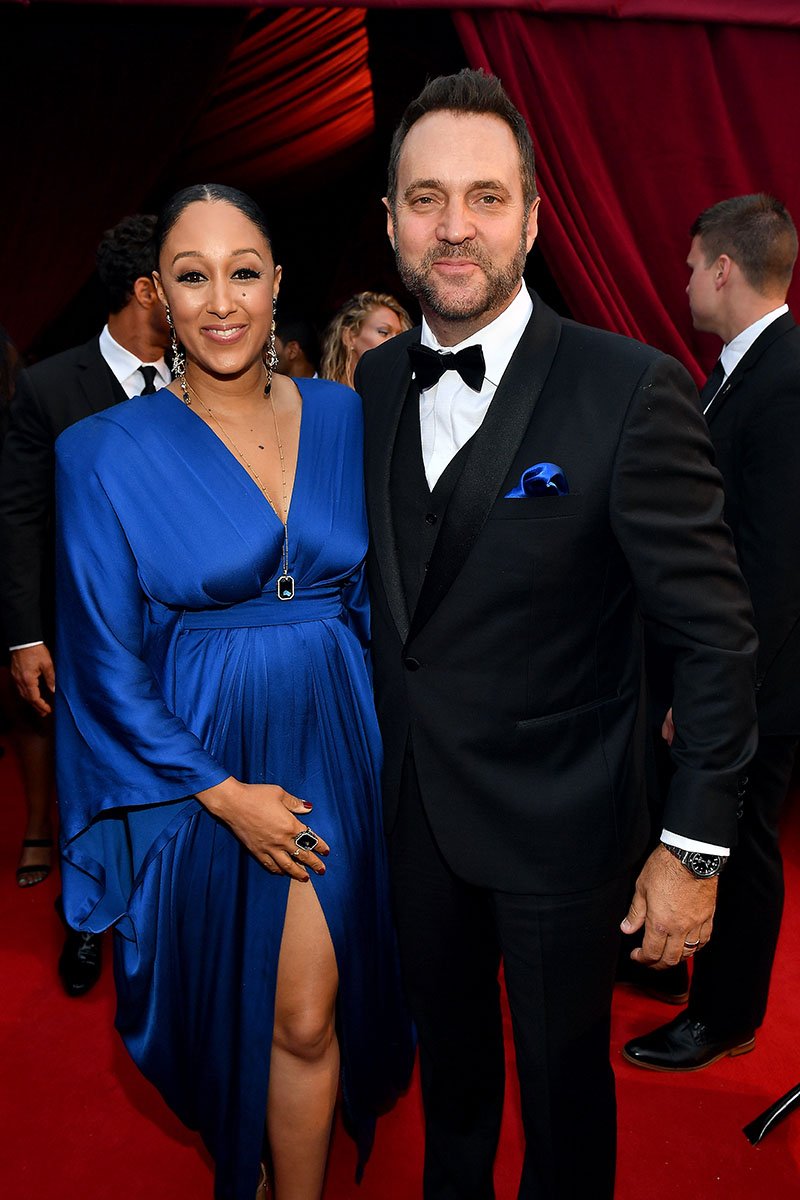 In the photograph of his son, Aden, which Housley shared on his Instagram, the boy is seen in a royal blue T-shirt and jean shorts. While the child is working, his face is well protected with a patterned mask and his eyes with glasses. His father wrote about the pic:
"Workin for a livin as we build @ our new parklet @housleynapa !! #thehousleys #thehousleylife @thehousleylife YouTube.com/thehousleylife "
UNITED AND SOLID COUPLE
Housley and his wife, Tamera Mowry, 41, have had a strong and solid marriage since they were married nine years ago.
In March of this year, they celebrated their ninth anniversary and Mowry notes that one of the things she appreciates most about him is that he is always willing to learn.
However, she has also had to learn as the family business is about wine. The culture it carries is something Mowry has learned to love and know. Both come from different cultures and make up an interracial marriage that with love and respect has come forward.
DREAM HOME
The Housley-Mowry couple has established a home for their family in the middle of the beautiful Napa Valley countryside. A house surrounded by vineyards, it was decorated by Mowry with details that make it an intimate and personal place.
On a guided tour a while back, the actress opened the doors of her home to show the place where she lives with her family. On the tour, it is appreciated that she has mixed the minimalist style that pleases her with her husband's taste for special and collectible pieces.
EDUCATING FOR LIFE
The actress and her husband share two children - their 7-year-old son, Aden, and 4-year-old daughter, Ariah. They both believe that their children should grow up learning not only to do chores at home. They must also learn to have a sense of responsibility and take care of themselves and their environment.
The Housleys think that
raising children is a job
that requires intentionality for them to acquire moral values ​​and good characteristics. So for them, their two children are enough to keep them busy.