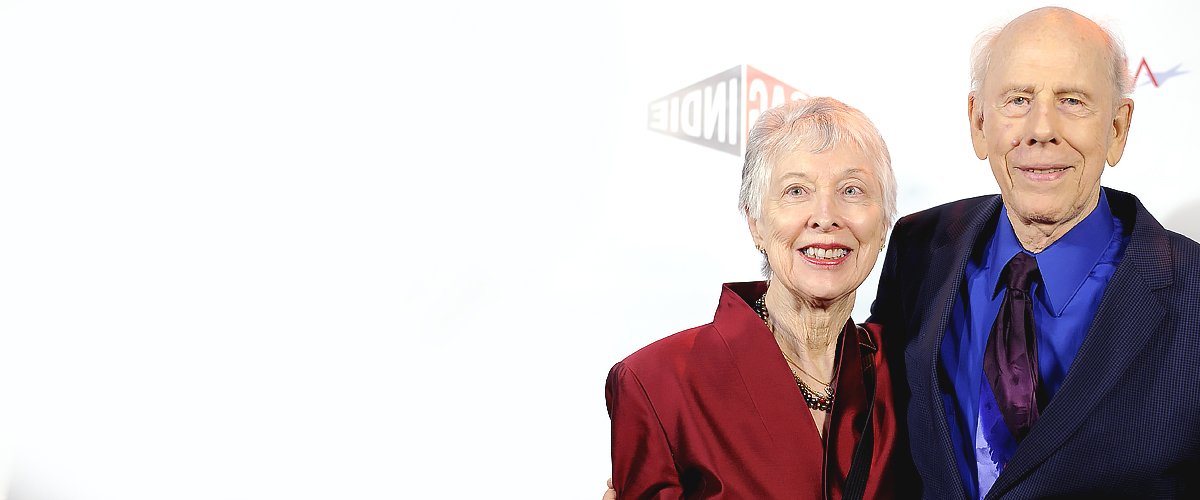 Getty Images
Rance Howard Died of West Nile Virus — Look Back at the Actor's Personal Life

Legendary actor Rance Howard lived an exemplary life, and three years after his death, his legacy continues to live through his sons and grandchildren.
Rance Howard was born on November 17, 1928, in Duncan, Oklahoma, as Harold Engle Beckenholdt. He was an actor, and he enjoyed a successful career spanning several decades.
Throughout his career, Rance Howard appeared in several of his son Ron Howard's films, including "A Beautiful Mind," "Apollo 13," "How the Grinch Stole Christmas," and "Splash."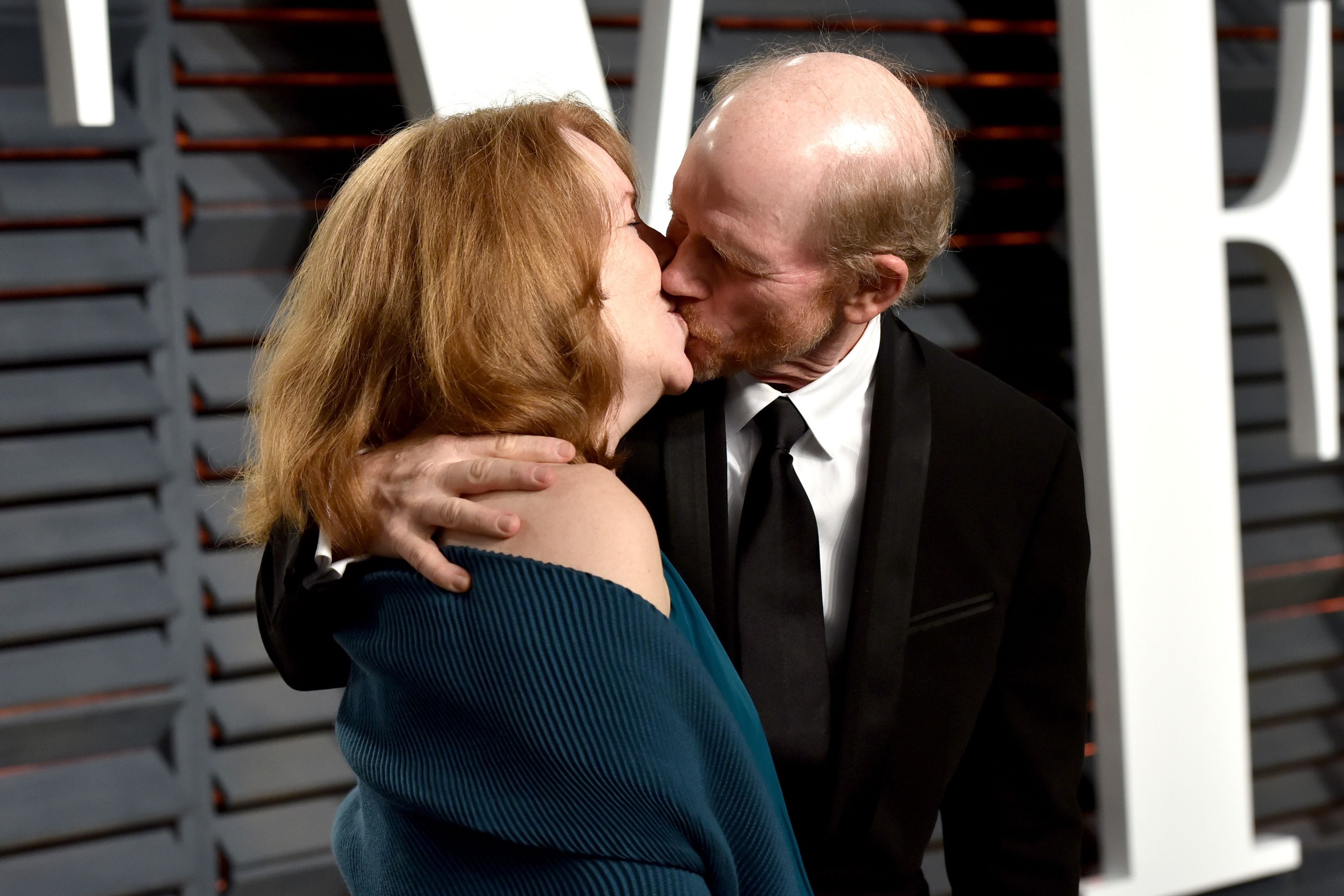 Cheryl and Ron Howard at the "Vanity Fair" Oscar Party on February 26, 2017 | Photo: Getty Images
Rance also appeared in several television productions, including "NCIS: Los Angeles," "Seinfeld," "Grey's Anatomy," "Murder, She Wrote," and Ron Howard's "Happy Days."
RANCE HOWARD'S FAMILY
Despite Rance Howard's dedication to his craft, he was still a devoted family man, which is evident in how closely-knit his family has been for many years.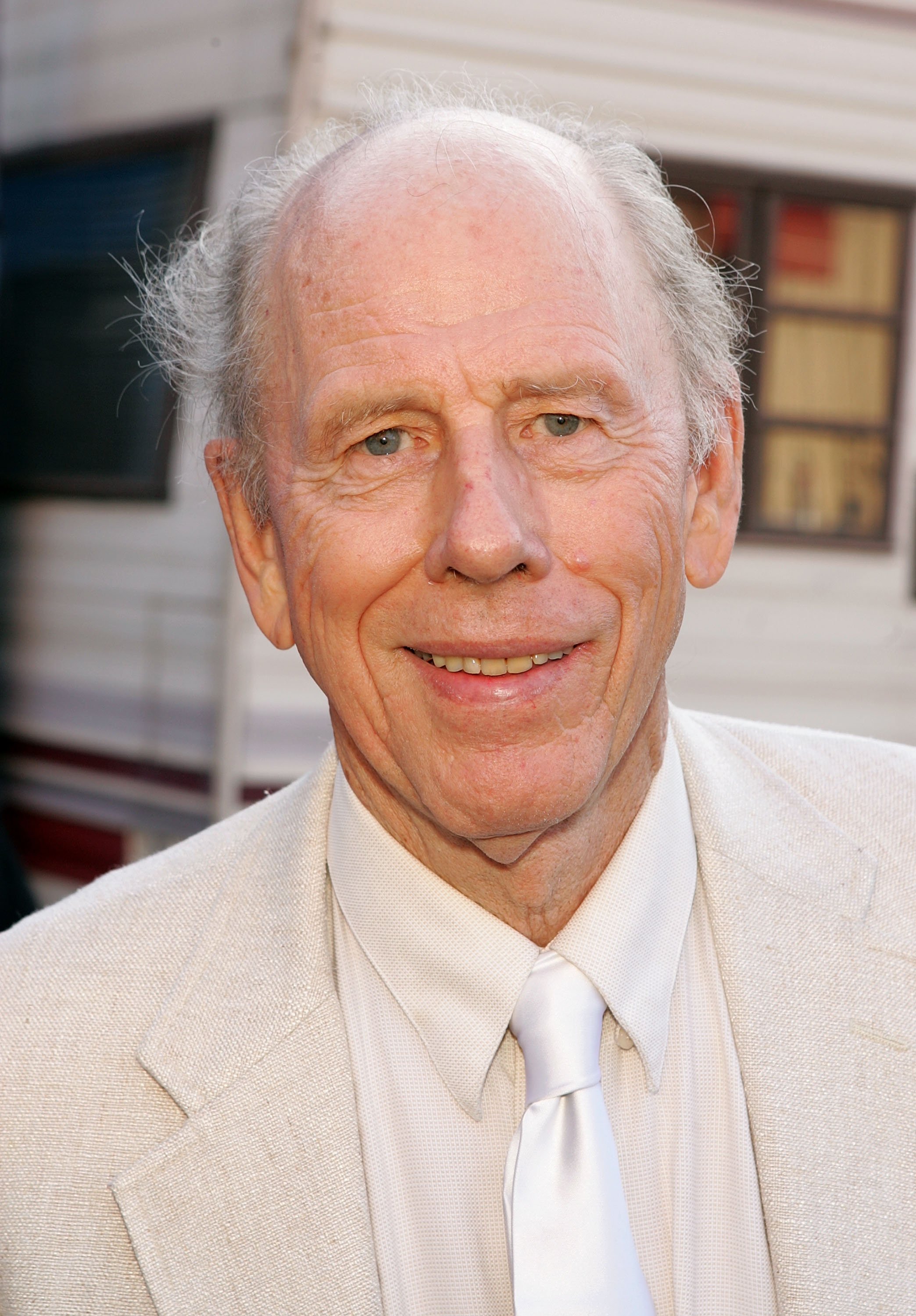 Rance Howard arrives at the premiere of "Cinderella Man" at Gibson Amphitheatre at Universal CityWalk on May 23, 2005 | Photo: Getty Images
Rance was married to actress Jean Speegle Howard until she died in 2000. The couple met as teenagers while doing a tour for children productions like "Snow White" and "Cinderella" in Oklahoma.
Rance Howard never broke out throughout his acting days, but he still achieved remarkable success in raising his two sons...
Interestingly, the two got married during the tour and dressed in their costumes — Jean Speegle dressed as Snow White while Rance was dressed as a huntsman.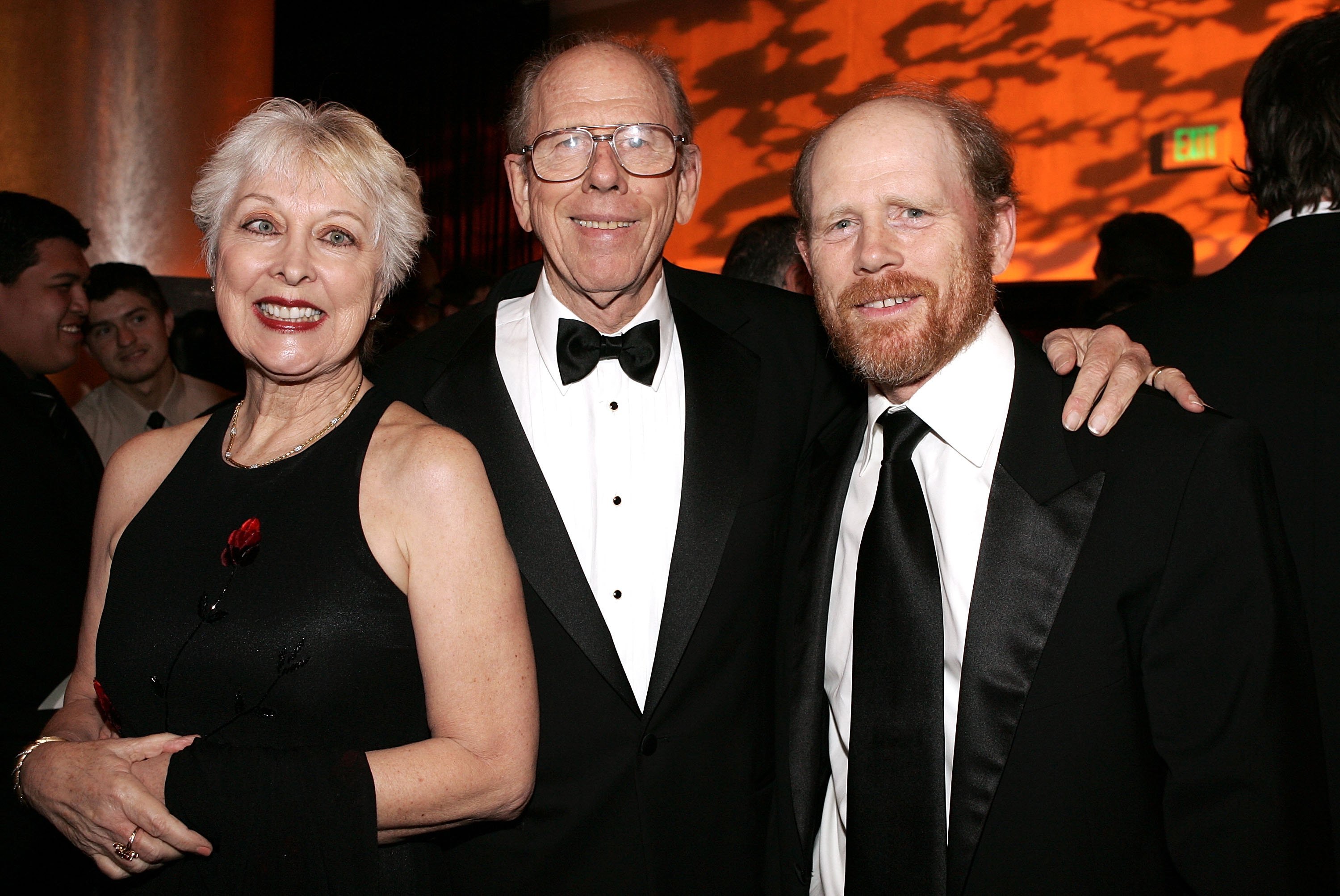 Ron Howard and parents Rance Howard and Judy O. Sullivan attend the 56th Annual ACE Eddie Awards at the Beverly Hilton Hotel on February 19, 2006 | Photo: Getty Images
The couple shares two sons — Ron Howard and Clint Howard — who followed their parents' footsteps by pursuing careers in the movie industry. Today, Ron is a renowned Hollywood director, while Clint has enjoyed a successful acting career.
Rance Howard's wife Jean Speegle died in 2000 at age 73 of complications of heart and respiratory illnesses. He then married journalist Judy Howard, who passed away in 2017.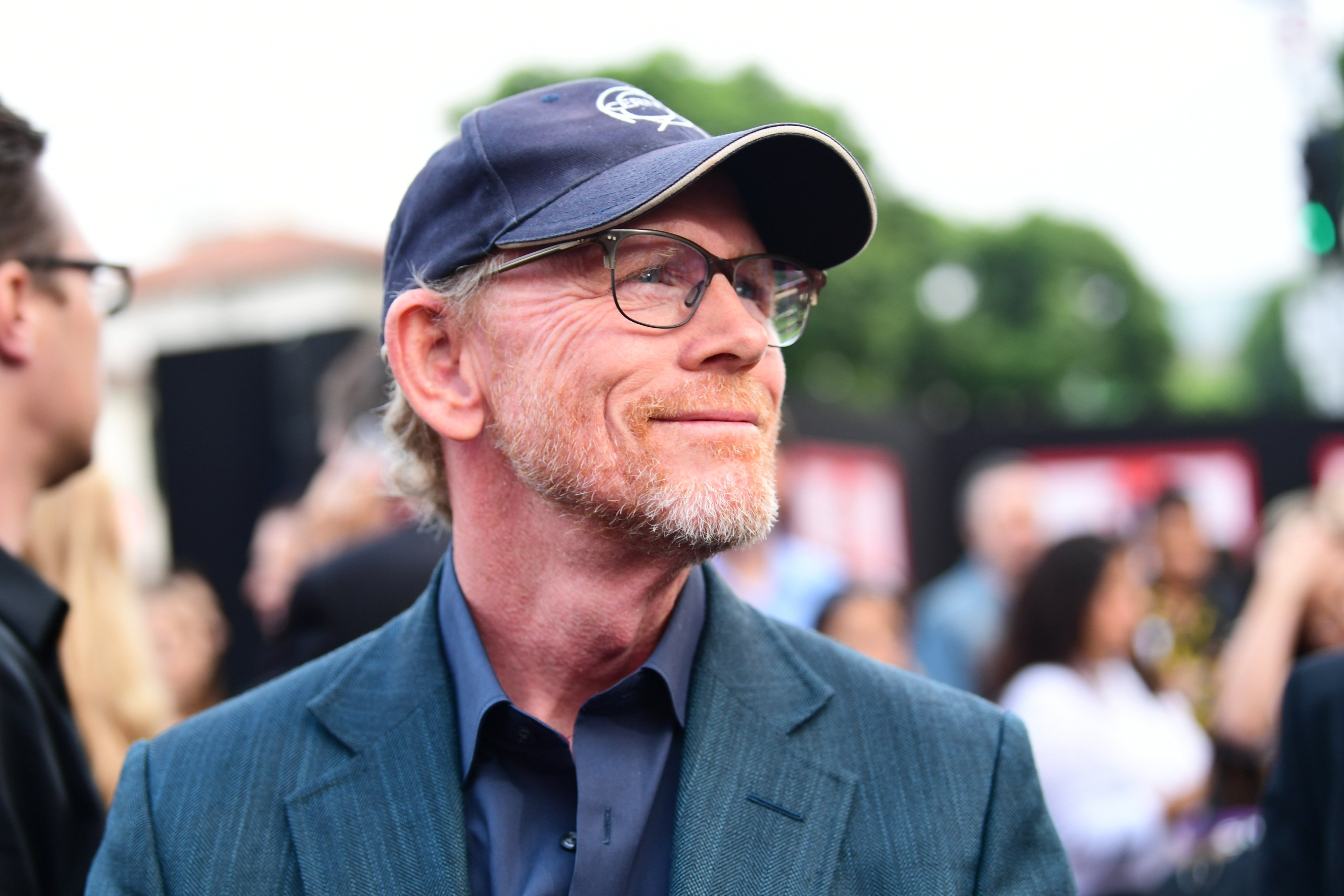 Ron Howard attends the premiere of Lionsgate's "The Spy Who Dumped Me" at Fox Village Theater on July 25, 2018 | Photo: Getty Images
RANCE HOWARD'S LEGACY
Rance passed away in November 25, 2017, at age 89 from West Nile virus and his son, Ron Howard, took to his verified Twitter account to announce the sad news. He tweeted:
"Clint & I have been blessed to be Rance Howard's sons. Today he passed at 89."
Shortly before his death, Rance Howard's granddaughter, actress Bryce Dallas Howard had paid tribute to Rance, praising him for his dedication to his career and being an example to others throughout his 65-year career.
Meanwhile, Bryce Dallas is not the only member of Ron Howard's family, who is pursuing a career in acting. She is undoubtedly the most famous of Ron's four children with his wife of many years, Cheryl Howard.
However, her younger sister Paige Howard, who is a twin, has also built up a reasonably impressive profile in the movie industry, appearing in TV shows like "Medium" and "90210."
Rance Howard never broke out throughout his acting days, but he still achieved remarkable success in raising his two sons with his first wife. Today, the world is indeed enjoying the great works put out by his family as they continue to push his legacy.
Please fill in your e-mail so we can share with you our top stories!