'Home Town' Season 5 Is Back Soon — Everything We Know before the Premiere
Fans of the HGTV hit show "Home Town" will be glad to know that their favorite will be back in January 2021 for Season 5 hosted by Ben and Erin Napier.
Get ready for the return of "Home Town," whose Season 4 finished in June 2020, and left flipping and DIY adepts clamoring for more of the Napier's special kind of magic.
The Napiers have been firm favorites since their show debuted in 2016, showcasing their unique approach to lovingly restoring gracious old homes in Laurel, Mississippi.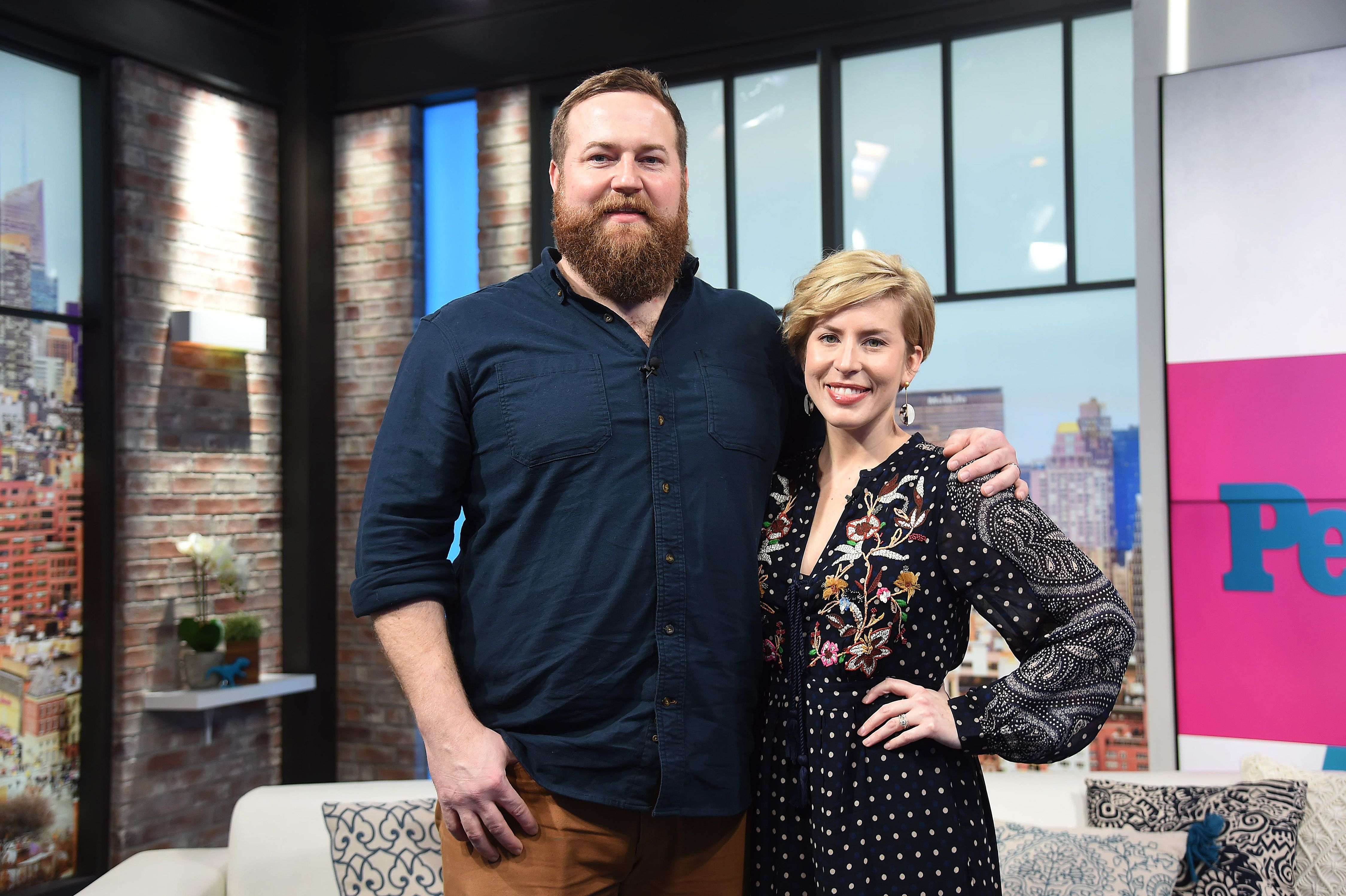 FILMING DURING QUARANTINE
The new season will premier on January 3, 2021, and will consist of 16 brand new episodes, which have all been filmed under stringent safety conditions due to the COVID-19 pandemic.
The show's new season will also introduce a scheduling change. Instead of airing on Monday nights, "Home Town" will now be broadcast on Sunday nights at 20:00.
A LITTLE HELP FROM THE NAPIERS
The season will begin with Erin and Ben Napier helping newlywed close friends find and restore a new home for their blended family after going through some personal difficulties.
There will be many challenges for the Napiers throughout the season, from building a cabin for a Grammy-nominated Nashville guitarist to making a handcrafted bespoke outdoor kitchen.
Erin and Ben have shared their love story and revealed they fell in love years after meeting in college
SURPRISING SUCCESS
The couple will be using their talents close to home, helping Ben's brother Jesse Napier renovate his own home. Erin and Ben's approach to their work has always been the personal, small-town touch, and that is the secret to their success.
The tight focus of their work on their home town meant that the sudden offer to be on TV came as a complete surprise. Erin revealed:
"Why would it be possible to make a TV show in a town like Laurel, Mississippi? We love it very much, but that doesn't mean everyone else would."
THE CALL
It all started when the Napiers' work was showcased in a magazine which led to HTV producer Lindsey Weidhorn responsible for such hits as "Fixer Upper" and "Good Bones" discovering them on Instagram.
Since the couple owned a small stationery company at the time, Erin was convinced that what Weidhorn actually wanted was to order bespoke stationery. It took some persuasion to convince her otherwise.
THE LOVE CONNECTION
What has enchanted "Home Town's" viewers isn't just the small-town southern charm of Laurel, Mississippi but the warm relationship between the husband and wife team.
Erin and Ben have shared their love story and revealed they fell in love years after meeting in college. Erin admitted that she had had a crush on the popular Ben for years.
THE CRUSH
They met in 2004 at the Jones County Junior College where Erin was studying art. Ben was the big man around campus, and Erin had a serious crush on him, but too shy to approach him.
Erin's big chance came when she was sent to interview Ben for the school yearbook. The interview turned out to be their first date, and within days, Ben confessed that he was in love.
THE COTTAGE
Within a week the two were openly discussing marriage and their future. They married in 2008 and moved to Laurel Mississipi. Erin was working as a designer and Ben as a youth minister.
Every evening the young married couple would take long walks down the streets of Laurel, and they fell in love with a 1925 cottage in the historic district. And the cottage would change their life.
It was while laboriously restoring their dream home in 2011 that the Napiers discovered their vocation: bringing Laurel's beautiful old homes back to life. That first restoration has led to their own show and a successful business.
Today the happily married Napiers are living their dream, which they share with their adorable daughter, Helen Napier, now two. The couple admits that their obsession for their work is only surpassed by their love for their daughter.