Gwen Stefani Admits She Needed Time to Process the Moment after Carter Rubin Won 'The Voice'
Gwen Stefani bagged her first win on "The Voice" due to the exceptional talent of 15-year-old Carter Rubin. Even though she is elated at the outcome, Stefani still finds herself in a state of happy disbelief.
From his sublime Blind Audition right to the finale, Carter Rubin wowed viewers with his exceptional voice, and his coach on "The Voice" couldn't be more pleased with the outcome.
Rubin had Stefani in tears, moved by his performances on more than one occasion, and it led to the popular coach snagging her first-ever win on the long-running singing competition.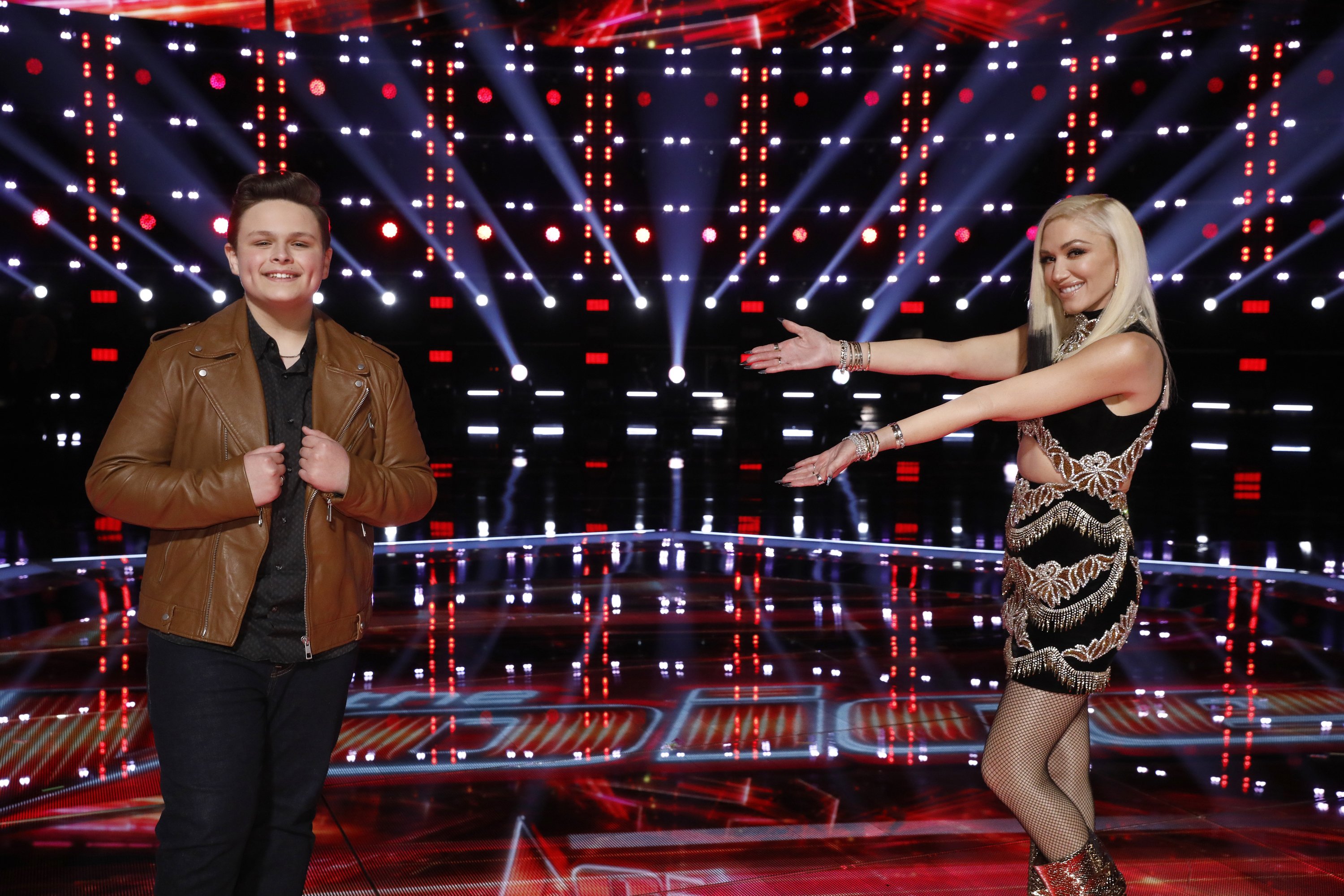 RUBIN'S JOURNEY
For his Blind Audition, Rubin performed "Before You Go" by Lewis Capaldi, and Mariah Carey's "Hero," and "Rainbow Connection" from The Muppets followed in the weeks to come, and all brought tears to Stefani's eyes.
After Rubin performed an original song he titled "Up From Here," and "The Climb" by Miley Cyrus at Monday's live show, Stefani raved about Rubin's performance style as she reportedly said:
"I'm so happy for you. You're unbelievable, you're just so calm, and it feels like you're just meant to be doing this, and I know that America's gonna see that tonight."
THE FINALE
On Tuesday night, Rubin joked about filling big shoes because he sang "You Make It Feel Like Christmas" with Stefani - the track on her 2017 holiday album she originally sang with fiance and fellow judge Blake Shelton.
While Rubin is happy with his choice of coach, it made his dreams come true to be able to sing with Stefani, who also brought her unique sense of style to the show each week. 
SHARING THE WIN
But even though Stefani teased about winning before the results came out, it actually happening left her and Rubin in a state of happy disbelief, as Stefani shared on social media in a short celebratory clip.
Stefani took to social media to tease her fiance and fellow coach that she's got Season 19 of "The Voice" in the bag.
this week...we're competitors 😈 can't believe we're already at the finale week of #TheVoice! It's #TeamGwen for me, sorry @blakeshelton. GO @carterjrubin !! ❤️ gx pic.twitter.com/2ogEWtzYj4

— Gwen Stefani (@gwenstefani) December 15, 2020
In the video, Stefani is smiling and laughing through colorful streamers falling from the ceiling as she speaks into the camera with Rubin still digesting the outcome in the background. Elated, Stefani shared:
"Oh my gosh we won! This is so crazy, and we are trying to understand that this is happening right now!"
🎉🥳🎉🥳🎉🥳 @carterjrubin #TheVoice #TeamGwen gx pic.twitter.com/xEqE0hgZJr

— Gwen Stefani (@gwenstefani) December 16, 2020
SHE KNEW THEY WOULD
Following the top five's announcement, Rubin came up against Desz for Team Kelly, John Holiday for Team Legend, and Ian Flanigan and Jim Ranger for Team Blake - pitting Stefani and Blake Shelton against each other.
Then ahead of the final, Stefani took to social media to tease her fiance and fellow coach that she's got Season 19 of "The Voice" in the bag, even though Shelton thought his doubled chances gave him the edge.