'The Bachelor' Couples through the Years — What Happened after the Show?
Reality TV love isn't quite like the movies, and many of the couples who fell in love on "The Bachelor" over the years broke up.
Some of the couples who met on "The Bachelor," like Catherine and Sean Lowe, found true love with their soul mates, built a family, and six years on, they are still together.
Many others weren't as lucky. Some of the romances fostered over the last 18 years fizzled out within just a few weeks, and some couples even broke up when the "The Bachelor" decided he'd made a mistake and preferred the runner-up.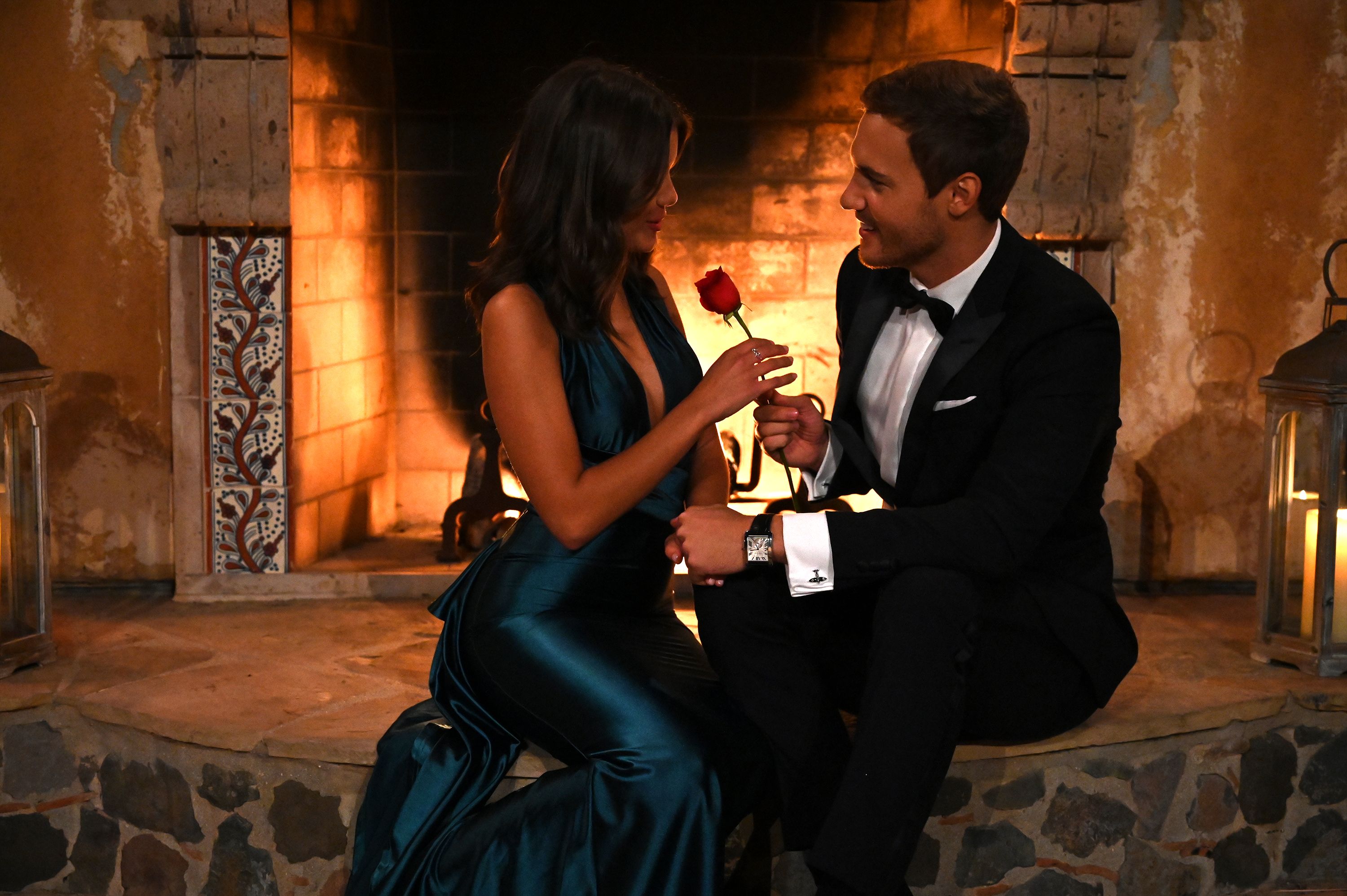 The bachelor that started it all was Alex Michel. Even though Michel and Amanda Marsh hit it off on the show, he never proposed. The two did have a relationship and broke up after a few months but remained friends.
Season 2 featured Aaron Buerge as the coveted bachelor, and he chose Helene Eksterowicz, but just weeks after the show, the two broke up -- as did the Season 3 couple Andrew Firestone and Jen Schefft. 
Bob Guiney was Season 4's bachelor, and he picked Estella Gardinier, and even though he didn't propose, he did present her with a promise ring. Sadly, Guiney and Gardinier broke up shortly after the season ended.
Season 5's Jesse Palmer gave the rose to Jessica Bowlin, but no engagement ring, and even though they continued to date, the romance ended a few weeks later. Byron Velvick and Mary Delgado were more successful and dated for 5 years after Season 6.
Season 7 heartthrob Charlie O'Connell didn't propose to Sarah Brice, but they did embark on an on/off relationship that was to last for over three years before finally calling it quits.
Travis Lane Stork and Sarah Stone were the Season 8 lovebirds, and again there was no ring, and the relationship ended with the show. In a swift turnabout, after Season 9, Lorenzo Borghese broke up with his chosen Jennifer and briefly dated her runner-up, Sadie Murray. 
But, of course, popping the question is no guarantee of a happily-ever-after. Season 10's Andrew Baldwin and Tessa Horst were engaged but called it off after a few months and eventually broke up the same year.
Season 11 bachelor Brad Womack turned out to be hard to please and ended up rejecting his two finalists, Jenni Croft and DeAnna Pappas. The Season 12 match was Matt Grant and Shayne Lamas, but just six months after the show ended, they broke up.
Season 13 was a cliffhanger, with a sizzling love triangle between Jason Mesnick, Melissa Rycroft, and Molly Malaney. Mesnick proposed to Rycroft but ended up calling off the engagement.
He later popped the question to runner-up Malaney in a romantic getaway to New Zealand. The couple married in 2010 and welcomed their daughter, Riley Anne, in 2013. 
Love is just as unpredictable on reality TV as it is in real life -- a hit-or-miss-game of chance.
The Season 14 magic fizzled out quickly for Jake Pavelka and Vienna Girardi Pavelka, and just two months after the show ended, so did the love. Season 15 saw the surprising return of Brad Womack, still looking for love.
Alas, he failed again, and his chosen lady, Emily Maynard, broke up with him twice before calling the whole thing off. Ben Flajnik and Courtney Robertson made Season 16 look like a win for love but ended up calling off their engagement. 
Season 17 presented "The Bachelor" with a true match made in heaven. Sean Lowe and Catherine Giudici not only got married in 2014, they now share three children: sons Samuel, 4, and Isaiah, 2, and daughter Mia who is just one year old.
Juan Pablo Galavis and Nikki Ferrell weren't as lucky in Season 18. There was no marriage proposal, and though the couple did date, the romance ended 6 months later. Even shorter was the liaison between Season 19's Chris Soules and Whitney Bischoff, which lasted just weeks. 
Season 20's Ben Higgins and Lauren Bushnell looked like they might have scored a win and even landed their own reality show, "Ben and Lauren: Happily Ever After?" but the dream was brief and lasted a little over a year.
Likewise, Season 21's Nick Viall and Vanessa Grimaldi announced their breakup just five months after the end of the show. Whatever had attracted them on set seemed to vanish in real life.
Viewers of "The Bachelor's" Season 22 were in for a shock when Arie Luyendyk Jr. called off his engagement to Becca Kufrin and decided to start dating runner-up Lauren Burnham.
Luyendyk and Burnham married in January 2019 and welcomed their first child together just four months later. They are now the doting parents of an adorable 20-month-old girl, Alessi Ren.
The Season 23 lovebirds ended up in a complicated situation. Bachelor Colton Underwood picked Cassie Randolph, who withdrew, but agreed to give him a second chance. The romance was messy, and Randolph ended up filing for a restraining order against Underwood for stalking in 2020.
Pilot Peter Weber and Hannah Ann Sluss seemed like a perfect fit, but even though they became engaged, the romance ended. As it turns out, Weber ended up dating fifth runner-up Kelley Flanagan, who may just land the big prize.
As it turns out, love is just as unpredictable on reality TV as it is in real life -- a hit-or-miss-game of chance. But, as some have proved, and once in a very long while, that magic really works.