Julia Michaels Stuns Fans after Posting This Attractive Black and White Portrait
America singer-songwriter Julia Michaels recently shared a beautiful black and white portrait of herself that got her fans gushing over her beauty in the comment section.
Julia Michaels knows how to keep her fans fixed on her social media pages with her attractive pictures. The 27-year-old singer recently shared a photo that became a hit among her fans.
The singer shared a black and white portrait of herself. The captivating image left her fans stunned by her beauty. Michaels, who returned to "The Voice" season 19 to be a Battle Rounds advisor, enjoys posting gorgeous pictures to keep her fans thrilled.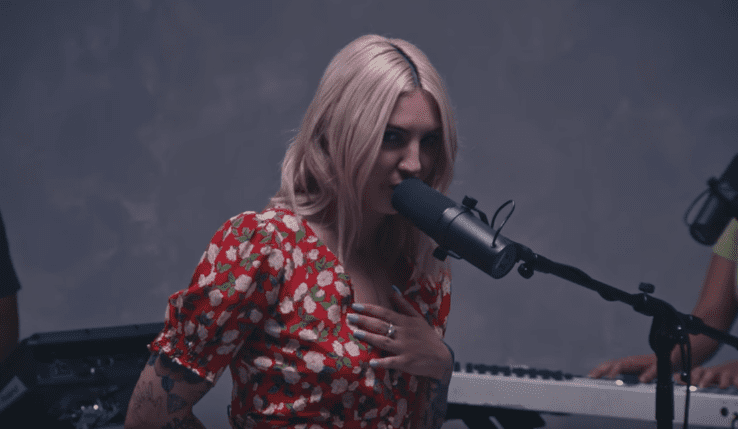 This time around, the 27-year-old singer donned a zebra print dress with buttons left undone to tease her creamy skin. She captioned the post, "Love is weird." Her fans filled the post with over fifty-three thousand likes and more than three hundred comments.
Michaels' followers could not hold back their thoughts on the singer's beauty. One fan wrote, "you are so beautiful," joined by another awestruck fan who remarked, "floored by your gorgeousness." 
A third fan wrote, "how can someone be so perfect." Despite her busy career, which has her writing songs for celebrities like Justin Bieber, Demi Lovato, and Selena Gomez, Michaels still ensures she looks good.
The 27-year-old "Lie Like This" singer is widely known for her love of makeup and looking fashionable. For fans wondering what the secret is, Michaels has her go-to products.
According to reports, one of her go-to skincare products is the Augustinus Bader "The Cream moisturizer," which she says makes her face feel hydrated. For her internal health, the songwriter uses daily vitamins while including ice packs as part of her morning routine.

Michaels, who once appeared on a Canadian reality show called "The Launch," recently called out her haters on Twitter after being criticized for praising singer Demi Lovato.
In a tweet and a series of replies to her followers, Michaels voiced her dissatisfaction at the feedback she received for praising Lovato, who she once wrote songs for. 
Michaels began her career as a songwriter for other artists. Following her success as a writer, she released her debut single "Issues," which peaked at number 11 on the Billboard Hot 100 in the United States.
Michaels has shown what an incredible musical talent she is with multiple award nominations. Her fans would be looking out for more exciting projects from her in the coming year.