Nikki and Brie Bella's Mother Asked If She Should Postpone Brain Surgery until They Gave Birth
The former wrestlers and TV personalities, Nikki Bella and Brie Bella, opened up about their mother, Kathy Colace Laurinaitis's brain surgery in June during Wednesday's episode of "Dr. Oz."
Reality stars and former wrestlers Nikki Bella and Brie Bella have revealed their mom, Kathy Colace Laurinaitis, wanted to postpone her brain surgery procedure until they gave birth. 
Laurinaitis underwent the operation in June with her twin daughters pregnant at the time and only a few weeks away from their due dates. She, however, desired to hold her grandchildren and initially asked for her surgery's date to be postponed.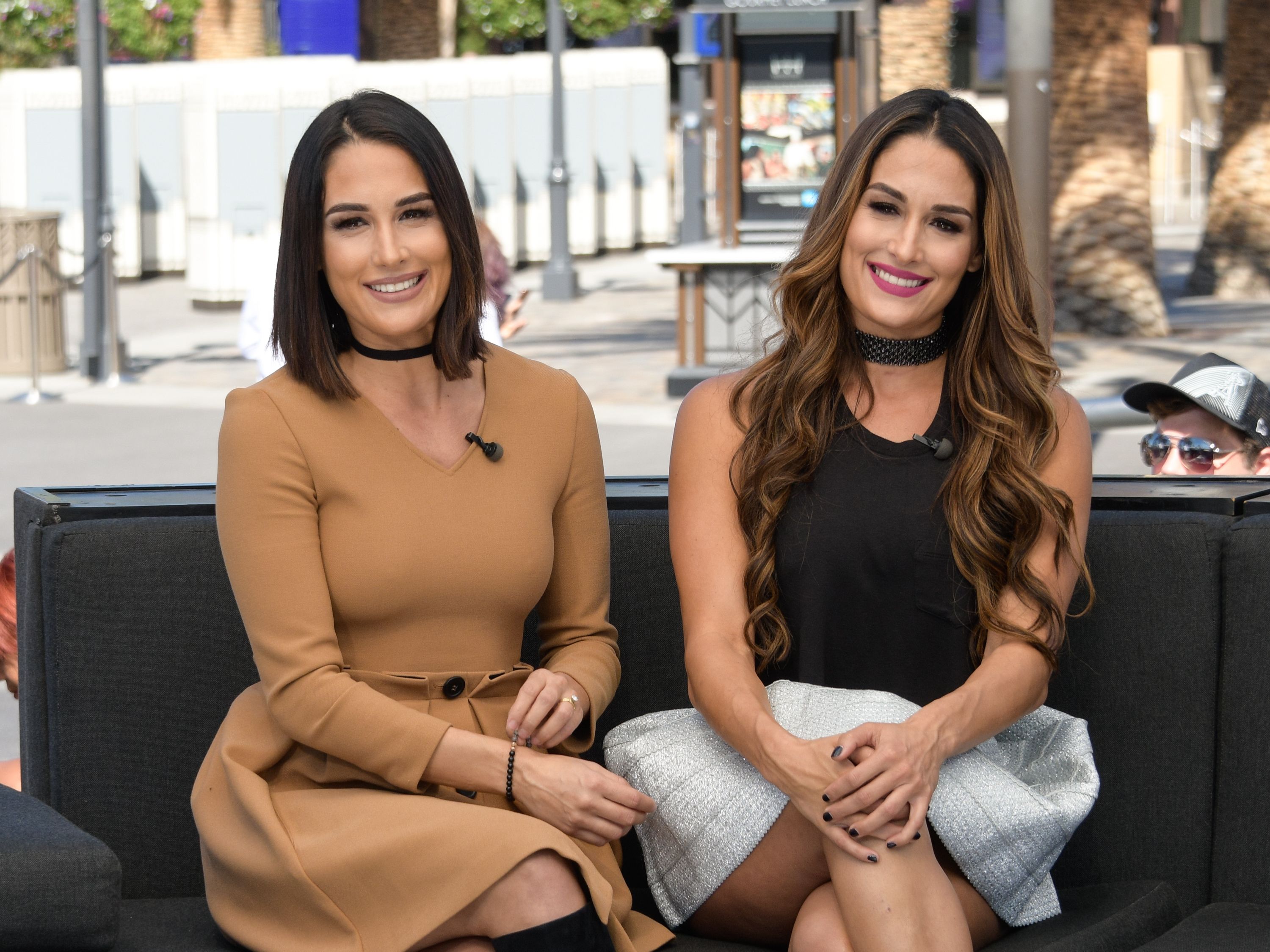 The doting mom and her twin daughters appeared on the "Dr. Oz" show. During the episode, Laurinaitis revealed more details about her thought process after she was told she would need to have an operation. 
Brie revealed doctors asked her mom if she would like to hold her future grandchildren before her already-scheduled surgery as they were unsure of the operation's outcome. 
The proud grandma also called her twins and asked them if she should wait to make sure she holds her grandbabies. Brie and Nikki, however, told their mom not to wait. 
The surgery took longer than expected because the doctors had to ensure everything was taken out. 
They told her that she was fighting for her life and that her situation was an emergency. Hence she needed to act quickly. The twins also assured their mom that she would be fine and would eventually hold her grandkids. 
Brie admitted that Laurinaitis's question about rescheduling her surgery, including the twins' advice to their mother, made the whole situation very real and scary and showed how serious it was. 
Laurinaitis' brain surgery turned out to be successful. Nikki shared an update with fans after the operation, revealing it went well, and thanked them for their prayer, love, light, and beautiful words. 
The former wrestler said the surgery took longer than expected because the doctors had to ensure everything was taken out as it could have been fatal if left undetected. 
A week after, Nikki and Brie shared another update on their mom's health during an episode of their "The Bellas Podcast," saying Laurinaitis was back to being their mom again and that they were happy she had light at the end of the tunnel. 
It is great that Laurinaitis had a successful surgery and eventually got to hold her newborn grandbabies as she always wanted. Nikki and Bella welcomed their baby boys, Matteo, and Buddy Dessert, respectively, in August.