Rebel Wilson, Mike Tyson & More — See 10 of the Greatest Weight Loss Transformations of 2020
The year 2020 was a tough one for many people around the world. But it's also a year that saw several celebrities showing off positive progress in their respective fitness journies.
A handful of big names in the entertainment industry did not allow the COVID-19 pandemic to stop them from achieving their fitness goals.
Celebrities are under close scrutiny of the public around the clock. Hence, they have strong motivations to keep their shape in check. Here are some celebrities with remarkable body transformations in 2020.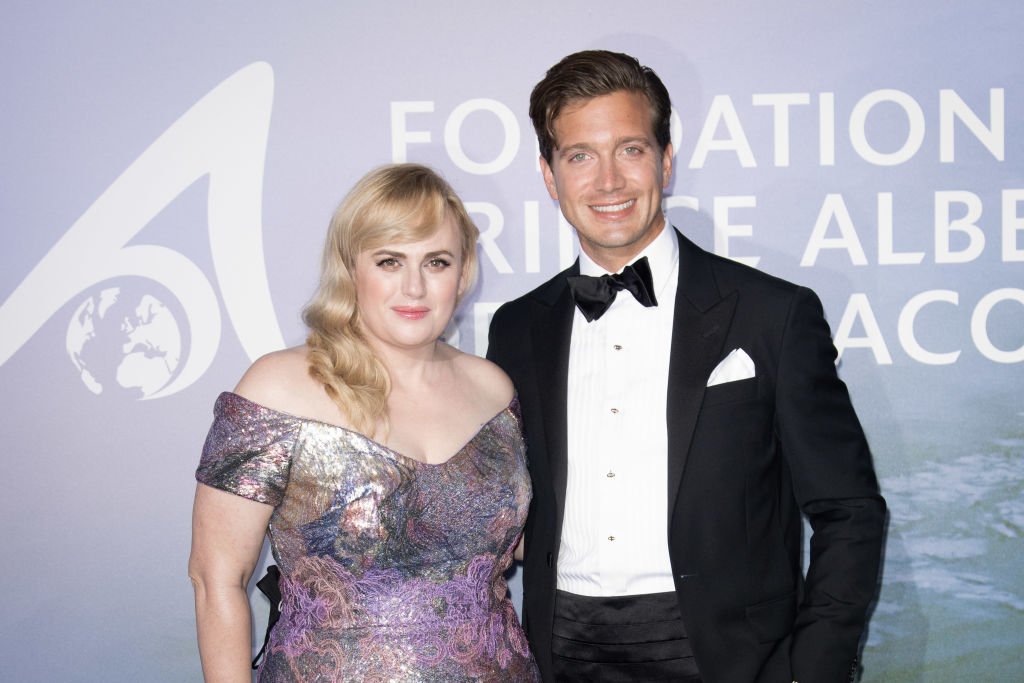 REBEL WILSON
"Pitch Perfect" star Rebel Wilson became an inspiration to many because of her incredible weight loss. The 40-year-old actress had shed more than 60 pounds.
At the start of the year, Wilson declared that 2020 would be her "Year of Health." She aimed to reach her goal weight of 165 pounds through eating right and working out.
MIKE TYSON
In an interview in late November, 54-year-old renowned boxer Mike Tyson flaunted his 100-pound weight loss. He was preparing to get back in the ring at the time.
He revealed that he became a vegan, and his wife had encouraged him to get on a treadmill to lose weight. The famed boxer's effort paid off, as shown in his taut muscles.
KELLY OSBOURNE
Kelly Osbourne shocked fans when she revealed her body transformation. She shed 85 pounds and initially crediting her incredible weight loss to intermittent fasting.
The 36-year-old TV personality later revealed that she underwent gastric sleeve surgery three years ago. But she said it was not a quick fix as she still needed to work out and eat right.
EMILY SIMPSON
"Real Housewives of Orange Country" star Emily Simpson managed to shed 30 pounds. The 44-year-old Bravo star said she only had to change her mindset to achieve her weight goals.
With the world slowing down due to the pandemic, Tiffany Hadish spent her time in quarantine embarking on a fitness journey.
ROSS MATHEWS
Renowned TV host Ross Mathews proudly showed off his incredible body transformation in 2020. The result was jaw-dropping: he was able to lose 50 pounds since June.
TIFFANY HADISH
With the world slowing down due to the pandemic, Tiffany Hadish spent her time in quarantine embarking on a fitness journey. The 41-year-old comedian lost 40 pounds thanks to daily exercises.
MARISSA JARET WINOKUR
Within six months, "Hairspray" star Marissa Jaret Winokur dropped 50 pounds. She was motivated to lose weight after learning that her risk for a severe case of COVID-19 was high.
She earlier revealed that she struggled with anxiety and that she worked out for an hour to two hours a day, leading to her incredible weight loss.
MAMA JUNE SHANNON
June Shannon, popularly known as Mama June, became an inspiration to many after dropping 300 pounds, a process she chronicled on her reality show, "Mama June: From Not to Hot."
AYESHA CURRY
Ayesha Curry focused on her fitness routine while in quarantine. The 31-year-old cookbook author, who did mostly bodyweight, managed to lose 35 pounds.
PETER FACINELLI
"Twilight" star Peter Facinelli stunned fans when he flaunted his body transformation in a sexy shirtless underwear photo promoting Prostate Cancer Awareness Month.
Like others, the 47-year-old actor said he focused on his health during the quarantine and that he is in better shape now than he has ever been. He achieved his goal partly because of eliminating sugar from his diet.