Kirk Franklin Poses for Christmas Photo in Matching Pajamas with Family, Including His Grandson
Kirk Franklin's Christmas message is all about appreciating family, as he shares a beautiful picture of him, his wife Tammy Franklin, their three children, as well as his cute grandson. He also attributes his successful marriage to therapy.  
Kirk Franklin and his wife, Tammy Franklin look comfortable with their three children and grandson, in a Franklin Christmas card shared on Instagram, wearing matching blue and white pajamas. 
Tammy is seated next to Kirk with her hand resting on his lap, while their daughter, Carrington has positioned herself on the floor next to her husband, Max Nakwaasah, and their son, Shiloh Mekh.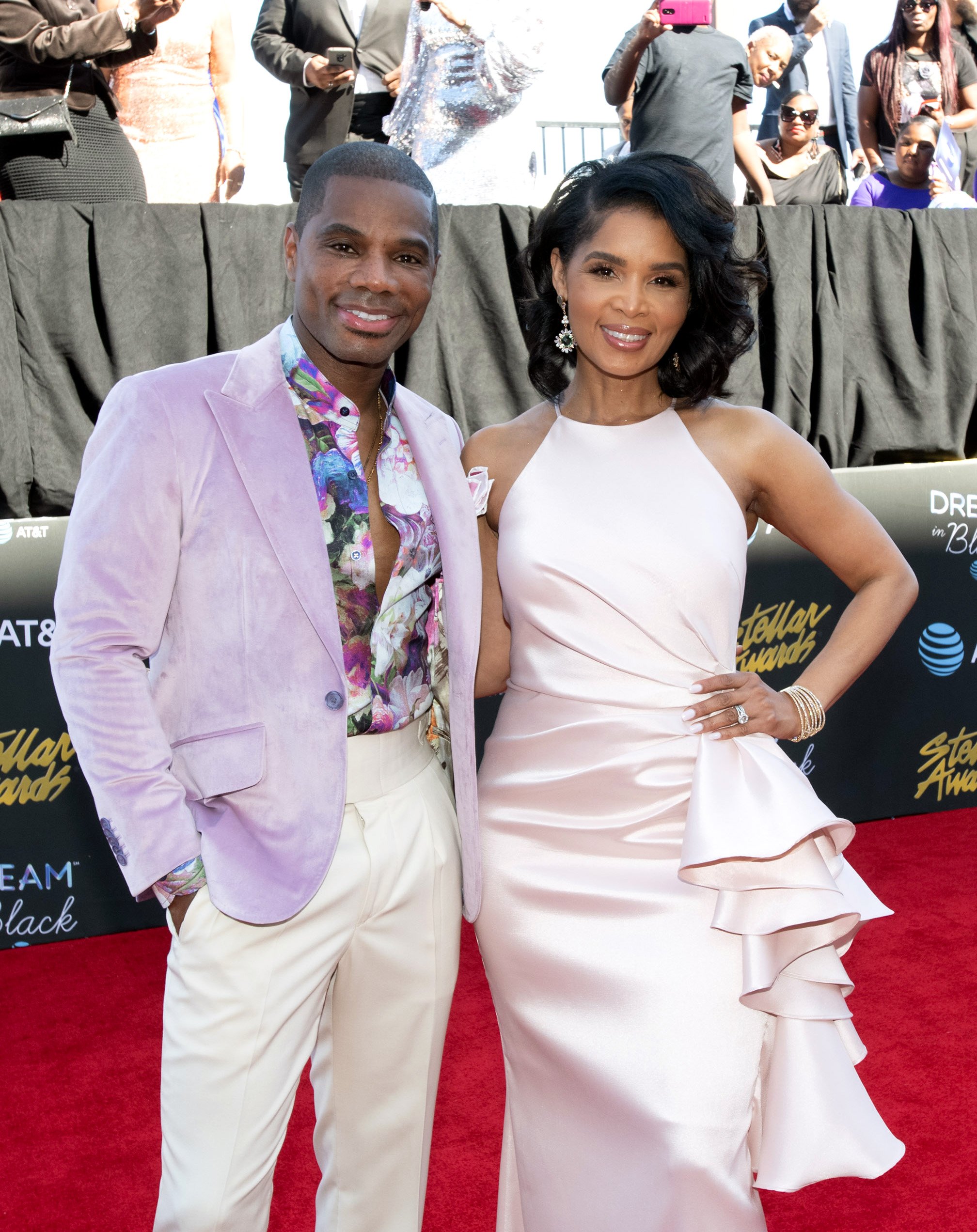 The family sits on a brown leather couch in front of a bookshelf, and have all paired the blue and white checkered pajamas with white sneakers. Franklin has captioned the image: 
"Celebrating what REALLY matters this season...FAMILY." 
Seated on the opposite end of the couch from their parents are Kirk and Tammy's two children, Kennedy and Caziah who they share together. Carrington, whom Kirk adopted, is from Tammy's previous relationship.
The gospel singer and songwriter's eldest son, Kerrion, who he had from a previous marriage, is missing from the family photo. The two have reportedly had a distant relationship. 
He welcomed his grandson, Shiloh Mekh, on April 13.
In 2018, Kerrion made astounding claims against his father in a since-deleted Instagram post, alleging that the Grammy winner had tried to put an end to his life. 
Kirk recently opened up about being adopted at age 4 and being raised in an environment lacking in love. It made him act out as a teenager and had him seeking affirmation and mentorship. He attributes therapy for saving him and his marriage, adding:
"Off and on we were in therapy for about four years. And it ended up being the most painfully beautiful journey of our lives. So we are better people."
Tammy, who was raised to fight for her relationships, said Kirk's abandonment problems affected their marriage because he always anticipated that Tammy would one day walk out on him.  
The Franklins are no strangers to sharing beautiful family holiday portraits. In 2017, Kirk treated fans to a series of snaps of his entire family, referring to them as his entire world. 
The series contained pictures of the whole family - Kirk, and Tammy, Kirk with his sons, as well as Kirk with his daughters. The year before that, they had celebrated Carrington's marriage to her husband. 
In 2019, Kirk and Tammy rejoiced at the news that they were expectant grandparents, through Carrington and Nakwaasah's pregnancy news. Kirk joked on Instagram that he wasn't aware his daughter was engaging in sexual activity.  
He welcomed his grandson, Shiloh Mekh, on April 13. Tammy was overjoyed, sharing a beautiful message on her social media dedicated to her daughter, who she was happy to watch becoming a mother for the first time.