Fans Fawn over Kenya Moore's 2-Year-Old Daughter's Fluffy Hair & Reaction Playing with Butter
Little Brooklyn Daly had fans eating right out of her tiny palms while she enjoyed playtime, getting messy with butter, and she looked adorable rocking her curly tresses. 
"RHOA" star Kenya Moore's tiny tot Brooklyn Daly was the center of attraction in a recent Instagram post as she had fans drooling with admiration while she enjoyed playtime. 
Brooklyn was filmed in a plush leather chair going about her little business and getting messy with butter all over her hands and chubby cheeks. The toddler who wore a print onesie has her mass of hair fanning her temple.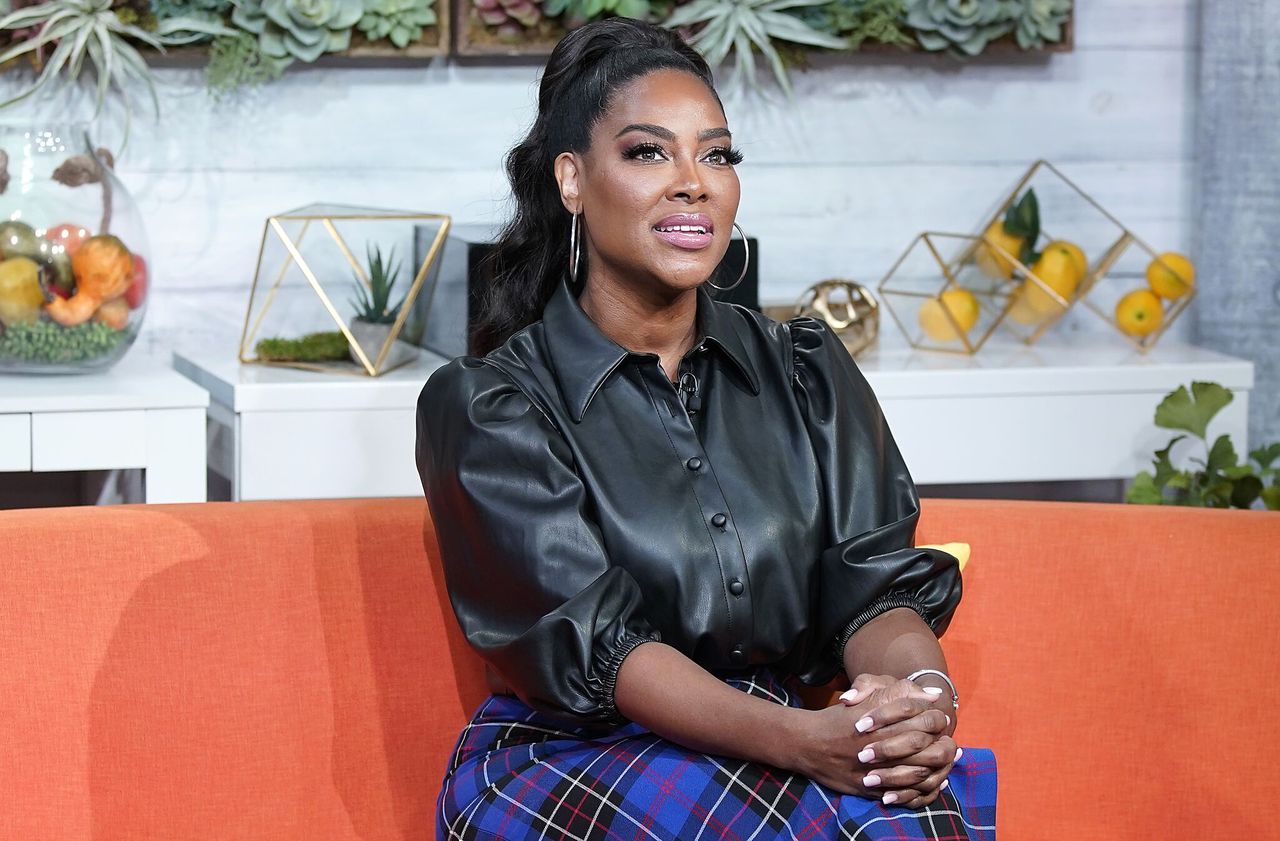 The tot looked adorable with an amusing smile on her face while her star mom questioned her on the butter episode. Moore's voice came from behind the camera, and at a point, she suggested the toddler was getting her facials done. 
Towards the end of the video, Moore suggested they needed to clean it all up, and on this command, Brooklyn wiggled and smiled at her mom. The caption, written in her perspective, read:
"Why do I love to play with packets?" 
Many fans were smitten with the little girl and the plush white chair she spread butter on. While some chimed over her cute features, others shared light jokes about the expensive chair and Brooklyn's care-free nature. 
Last month Brooklyn's parents, Moore and Marc Daly went all out for her second birthday, gathering her "RHOA" baby friends for a farm-themed birthday bash.
Moore had proud mom moments where she shared tidbits on her daughter's growth.

In one of the posts on Moore's Instagram page, the trio looked picture-perfect and snuggly as they cuddled up for a warming snapshot. Brooklyn was the highlight in her pink overalls and cowboy boots, while her mom opted for an all-white tank top and ripped Jean look. 
Brooklyn's big day came with an early start as they had their luxurious home, Moore Manor, decked out with pink balloons and the baby girl's name written in big golden letters.

She also got a white miniature car she could cruise in. By afternoon, her star mom rounded up some of the two-year-old's pals for a mini-party. 
Since welcoming her daughter, Moore, 49, has been nothing short of smitten; this is not surprising because the little girl can steal any heart. 
Earlier this year, Moore had proud mom moments where she shared tidbits on her daughter's growth. On Brooklyn's Instagram page, her mom shared a video where she blew fans away with her linguistic ability. 
Moore, a former Miss USA, was behind the camera reciting the numbers 1 to 10 while the baby girl read after her. Brooklyn might still be a tiny tot, but she does have her own personality and a lovable one at that.