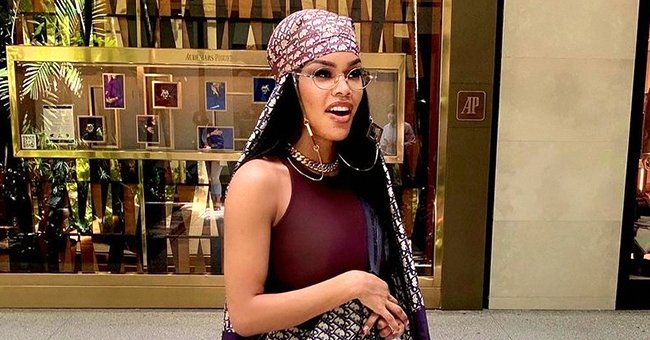 Instagram/teyanataylor
Teyana Taylor Is Astonished by Her 3-Month-Old Baby Talking — Watch This Sweet Video of Rue

Teyana Taylor was shocked when she discovered that her three-month-old baby could already talk — she even took to social media to share footage of it.
Teyana Taylor's three-month-old child may well be a baby genius, and nobody is as astonished as the woman herself. She took to her Instagram page with footage of her daughter demonstrating her intelligence.
The short video captured Taylor and her newborn daughter Rue seemingly having a conversation. It began with Taylor asking her daughter to repeat some words — surprisingly, Rue repeated them, a feat that blew her mother's mind.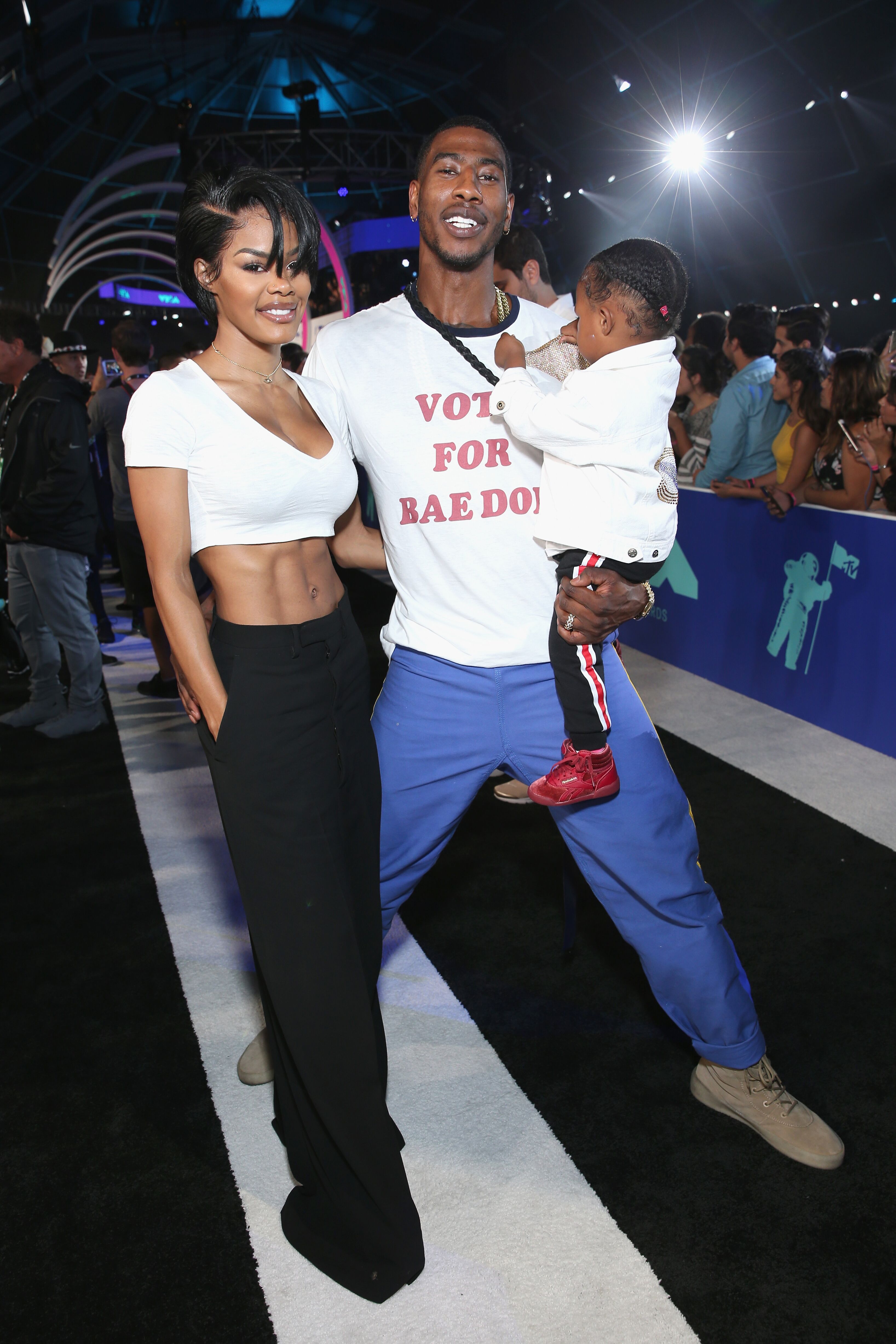 Teyana Taylor, Iman Shumpert and Iman Tayla Shumpert Jr. attend the 2017 MTV Video Music Awards at The Forum on August 27, 2017. | Photo: Getty Images
She went utterly bonkers and even went as far as using swear words when Rue followed her example by saying, "hey girl." In her caption, the famous TV personality expressed admiration for her child.
She pointed out how the little tot worked hard to say what she asked her to. Taylor joked that Rue would indeed be talking like "Boss Baby" whenever she and her husband Iman Shumpert left the room.
Shumpert was the one who held onto the camera while Taylor spoke to Rue. He was also as astonished as she was, and like her, he also used curse words.
Taylor included an apology in her caption for this, stating that it does not happen often, and it only did this time because what Rue was doing was "scurrrrrrrrry."
Apparrently, her final album, because she has expressed her desire to retire, is the only way her label will let her go.
The proud mother also joked about how she would just up and leave if she one day woke up to find Rue in the fridge searching for snacks.
Rue is Taylor's second child with Iman. Aside from her, the couple also shares a daughter popularly referred to as Junie. She was born in 2015, three weeks earlier than expected. The delivery took place in their bathroom.
Like Junie, Rue was also delivered in the same bathroom. It came as a surprise even though Taylor had initially planned to have it at home surrounded by her hubby and Erykah Badu, who was to help out with her vocals.
Taylor became a mother for the second time this year; however, it is not her only accomplishment. She got added to MAC Cosmetics' cadre of cosmetic collaborations with pioneer musicians.
She also released her third and possibly final album as a musician this year. It is simply titled "The Album." Apparrently, her final album, because she has expressed her desire to retire, is the only way her label will let her go.
Taylor says she has to do this for the sake of her family and mental health, and even though her fans are not ready to do without her music, they understand that her safety comes first.
Please fill in your e-mail so we can share with you our top stories!