Future Duchess Meghan Markle Wears Santa Hat in This Resurfaced Christmas Music Video
Christmas coincides with various memorable times in Meghan Markle's life. In a resurfaced video, it even showed the duchess make a cameo appearance in a Christmas music video.
With holiday cheer hanging in the air, a music video by Richard Marx resurfaced featuring Meghan Markle as one of the various celebrities that made an appearance as they lip-synced to the song.
Markle's cameo came four years before she met Prince Harry, during her time starring as Rachel Zane on the popular legal drama "Suits," and she totally rocked her Santa's hat.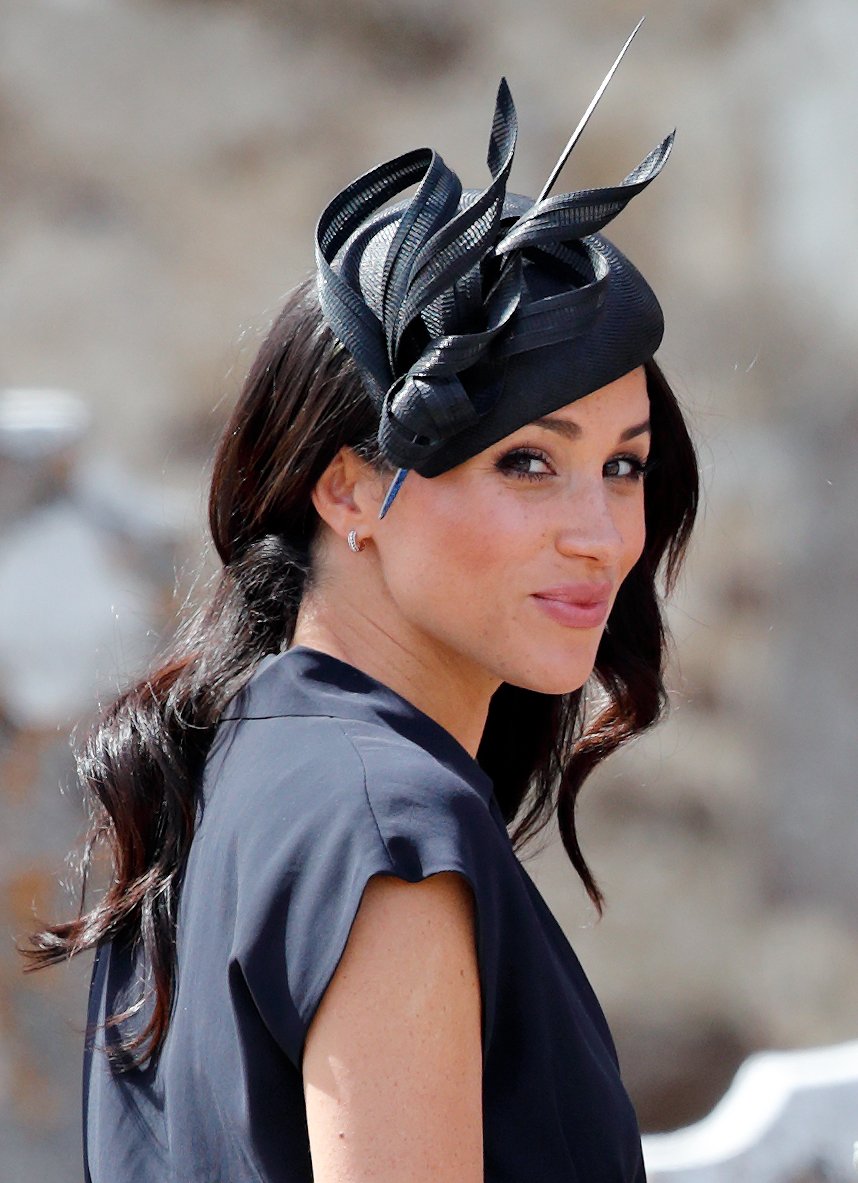 CELEBRITY-FILLED CHEER
On December 1, 2012, Richard Marx released the video to his holiday song "Christmas Spirit," and it brimmed with cameos from the likes of Kenny Loggins, Olivia Newton-John, Amy Grant, and Rita Wilson.
The video is comprised of the various celebrities lip-syncing to the song, which also include Chris Daughtry, Rick Springfield, Matt Nathanson, Cynthia Rhodes, Richard Lewis, Hugh Jackman, and more.
HOW SHE LANDED THE CAMEO
Markle was a regular on "Suits" until she walked down the aisle and out of the show during the 7th season's finale. Her character married one of the lawyers at the firm, and they left to start a new life.
One of her former co-stars, Rick Hoffman, is friends with Richard Marx, and when the singer asked him to appear in the music video, he convinced Markle and Sarah Rafferty to join him.
While it reminds of the year she just went through with Prince Harry in real life, they wouldn't meet until a few years later - making their debut as a couple shortly before Christmas in 2016.
THEN A NEW LIFE
Weeks after going public, Prince Harry and Markle got spotted looking for the perfect Christmas tree in London. However, this year's tree search turned into a rather humorous situation. 
It will be Prince Harry, and Meghan Markle's first Christmas with their son Archie in their newly purchased home in Montecito, Los Angeles, and they excitedly anticipated getting their tree and the decorations up.
However, when they arrived at the unnamed tree barn, it was mostly void of people except for another family. As the family's little boy noticed the new arrivals, he mistook them for employees.
Prince Harry & Meghan Markle live in my community. They went Christmas tree shopping last week and a customer asked Harry how much one of the trees cost… thinking he was an employee. 🤣

Rumor has it Harry said… "Now you know why I love living in America!!"#Anonymity ♥️ pic.twitter.com/JzkIkc6mqh

— Billy Baldwin (@BillyBaldwin) December 13, 2020
IT'S CHRISTMAS TIME!
Elated that he spotted, whom he presumed to be the salesman, the boy reportedly ran up to Prince Harry, asking the royal if he worked there so they can buy a tree and get home so the fun decorating part could begin.
Prince Harry and Meghan Markle will reportedly have a low-key Christmas celebration with her mom, Doria Ragland, and their toddler son Archie at home his year.
Markle will head up the food department, preparing the family's favorite dishes for Christmas day with help from her mom and Prince Harry to ensure everything is just perfect.